Daniel Cainer: More Jewish Chronicles (and Other Musical Stories)
Daniel Cainer
Underbelly, Bristo Square
–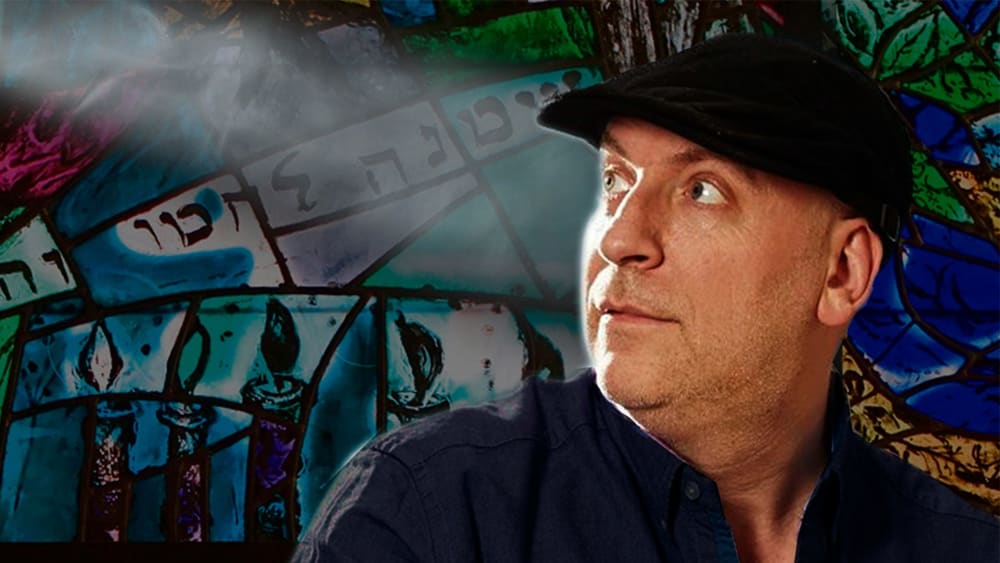 Daniel Cainer has carved out an interesting niche for himself in a crowded Fringe marketplace as someone who doesn't only do comic songs and not only Jewish comedy but whole stories in long-form numbers.
This show he admits is "not quite as Jewy" as usual as it opens with more observational material, initially singing a welcome back to Edinburgh after a two-year hiatus and about the "new normal", but then he moves onto his own family with a moving story of unconsummated love between Grandfather Isaac and Auntie Rachel.
There is a long tale about visiting Butlins Holiday Camp in Clacton as a child and being seduced by the "make your own record" booth, leading to a minor crime—but he does get his comeuppance (and he played us a bit of the record). He also takes us to Battersea Pleasure Gardens in 1969 and a fairground booth where if you hit a target, a young lady in just her underwear was tipped out of bed (he even has some old film footage to prove it).
Back in modern day, he sings "Don't Tell Greta" about some of the things he does that he shouldn't, environmentally speaking, such as flying on a plane and getting bags from the supermarket when he has a hundred at home. It isn't all laughs, though, as he sings a moving tribute to his father who died during lockdown when funeral attendance numbers were greatly limited.
Although he was having a few technical problems at the performance I saw, Cainer has an amiable personality on stage with a good line in patter between songs. He does have an enthusiastic following—a few of the audience at this performance were clearly regulars. This is a gently humorous and very pleasant way to spend an hour at lunchtime.
Reviewer: David Chadderton