Dare Devil Rides To Jarama
Neil Gore
Townsend Productions, in association with IBMT, Harrogate Theatre, The Place Bedford and Unite
The Bussey Building Peckham
–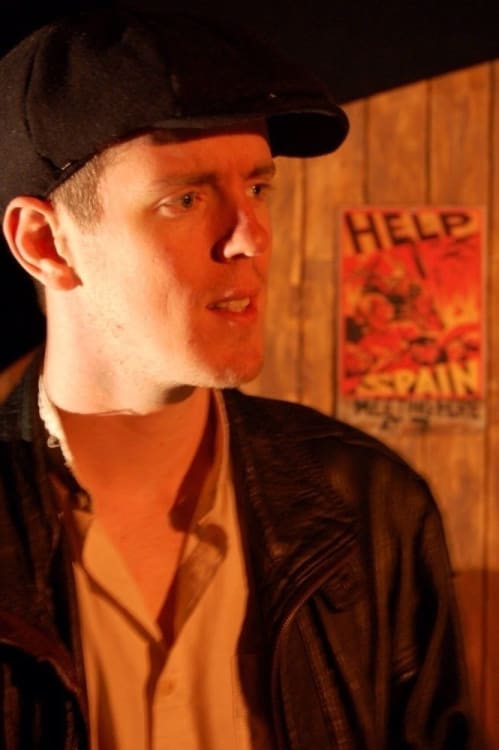 Why do some young women and men ignore the views of their government, leave secure homes in the UK, and risk their life to fight a war in a country they have never been?
This happened on a huge scale in the 1930s when thousands from over fifty countries went to defend the Spanish Republic from a military takeover that was supported by Nazi Germany and Fascist Italy.
It was an act of solidarity with people under terrible threat, but that sense of solidarity had been generated by the struggles they had faced in their own countries.
Neil Gore's play Dare Devil Rides To Jarama focuses on those events in Britain that helped shape Clem Beckett's (David Heywood) decision in 1936 to leave with others for the war in Spain. At the time he was famous in the motorcycle competitions across Europe as Clem 'Dare devil' Beckett.
The story is told through a mix of naturalistic verse spoken directly to the audience, along with imagined events dramatised without verse and numerous songs from the period.
It opens with an upbeat poetic homage to those who went to Spain to stop the fascists in "Salud! Brgade—Salud" underscored by the sombre sounds of a clarinet.
By 1931 Clem was a reasonably successful rider but was appalled by the deaths and injuries to other riders. It led him to set up the Dirt Track Riders Association to press for better conditions. We see him arguing with one of the employers and getting banned for his union activities from competition in the UK.
Joining the Communist Party, he became increasingly active in many of the big struggles of the period including the mass trespass of Kinder Scout and the disruption of Oswald Mosley's British Union of Fascists rally at Belle Vue, Manchester.
In 1936 at an "Aid for Spain" meeting, Clem volunteers to go to Spain as part of the International Brigade and is given responsibility for transporting a gift of ambulances. In the process, he meets the writer Christopher Caldwell. Together, they help to train other volunteers and are sent to the defence of Madrid at Jarama.
This is a thoughtful, lively production with good, entertaining performances from David Heywood as the self-confident, working class activist Clem Beckett and Neil Gore as all the other parts. Occasionally, the audience are encouraged to join in and the night I attended did sing along to the chorus of "Bye Bye Blackshirts" and Ewan MacColl's "Manchester Rambler".
Last Friday, the final surviving British member of the International Brigade to Spain died. The show is an important reminder of the great act of solidarity its members made with people who were fighting a war that would within years engulf the world.
Reviewer: Keith Mckenna