Dark Noon

fix+foxy in association with Alchemation, Glynis Henderson Productions and Pleasance
Pleasance at EICC
–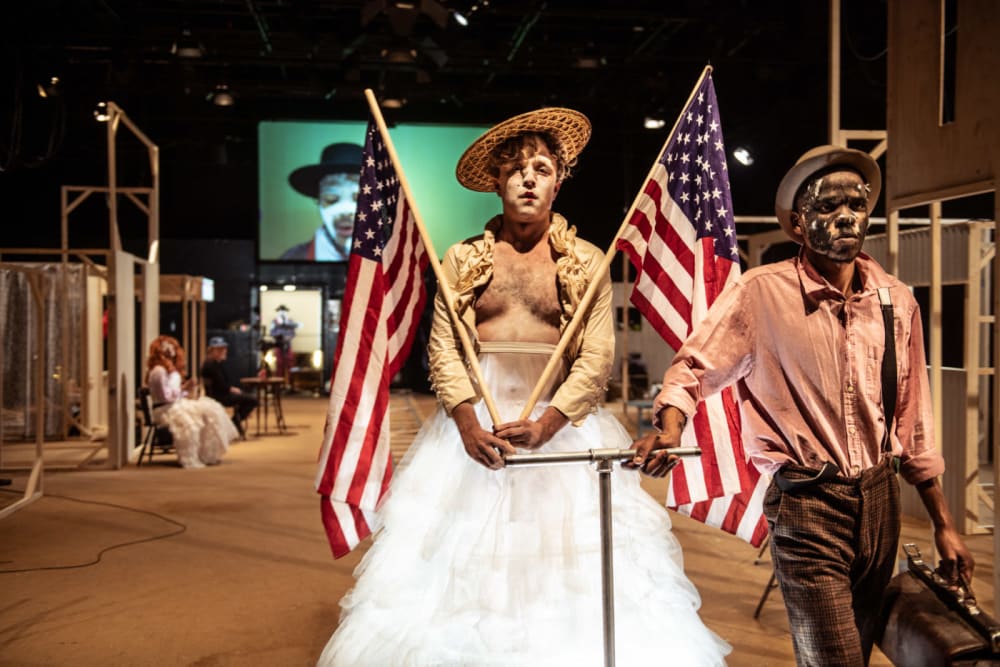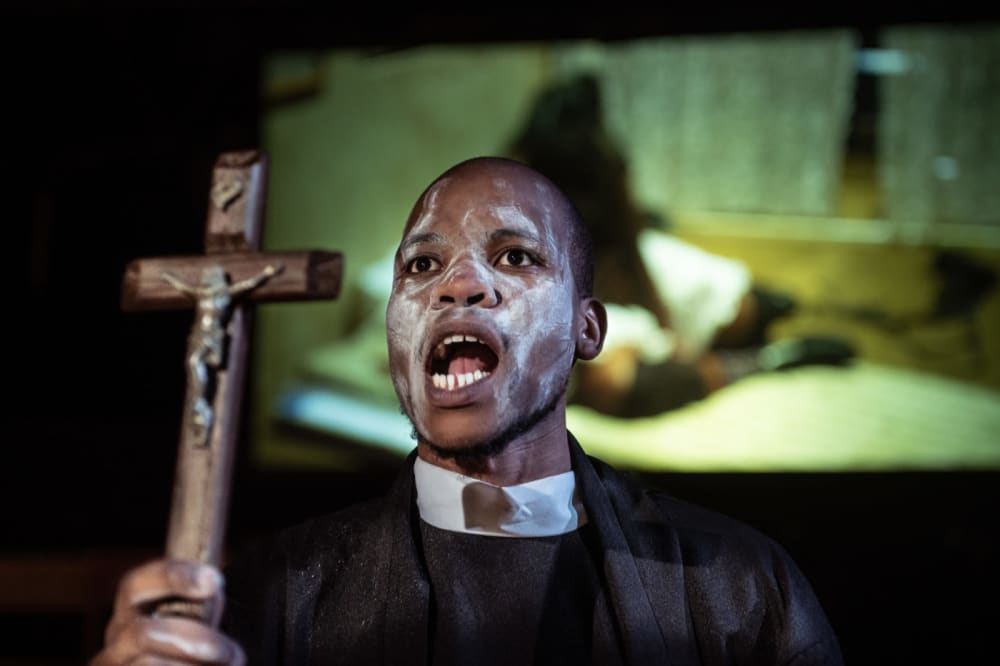 Ambitious in depth, breadth and staging, Dark Noon is sure to become one of the most talked about productions of the Fringe this year. Danish company fix+foxy brings together a group of South African actors, performing in white-face, to take on the monumental task of staging the birth of modern America.
With the global cultural significance of Western movies as a starting point, the company exposes the foundations on which western hegemony was built: brutality, ignorance and entitlement.
Cinematic and epic in both scope and style, this multilingual, savvy production fuses comedy, live camera, physical theatre, popular songs and scenography to shine a light on the awful absurdity of the notion of European supremacy.
Broken into chapters and beginning on a large, empty stage of dry clay, Dark Noon literally builds America before our eyes. Drawing parallels from history to drive home the hypocrisy of western ideology, Dark Noon is as far-reaching as it is personal, chaotic, expansive and intimate.
Often representing slaughter and exploitation with playful and contemporary references, the stark truth of the lawlessness on which the myths of freedom, justice and American way are built never fails to hit hard.
Devised and performed with compassion, humour and generosity, this is a powerful fable of how European settlers fled their country for a better life, only to tear "the New World" and each other apart. In doing so, they have established violence, greed and self-interest as the dark heart of society, packaged and exported it as popular entertainment to permeate and dominate the global imagination.
Dark Noon is a truly staggering, relentless theatrical experience.
Reviewer: Tony Trigwell-Jones