Dark Sublime
Michael Dennis
Andrew Keater (Director); with The Horror Channel
Trafalgar Studios 2
–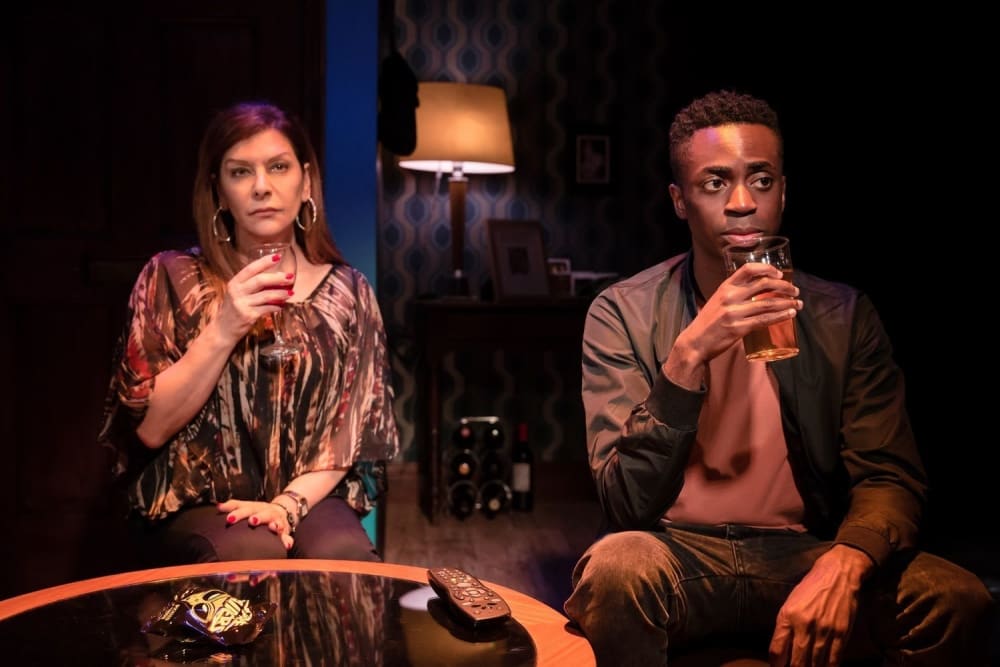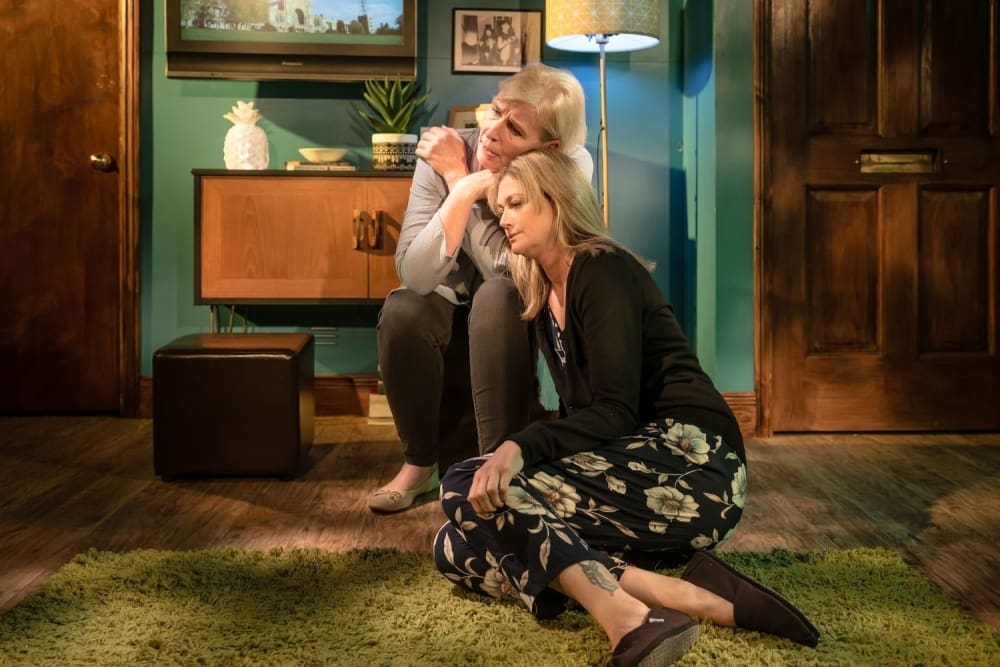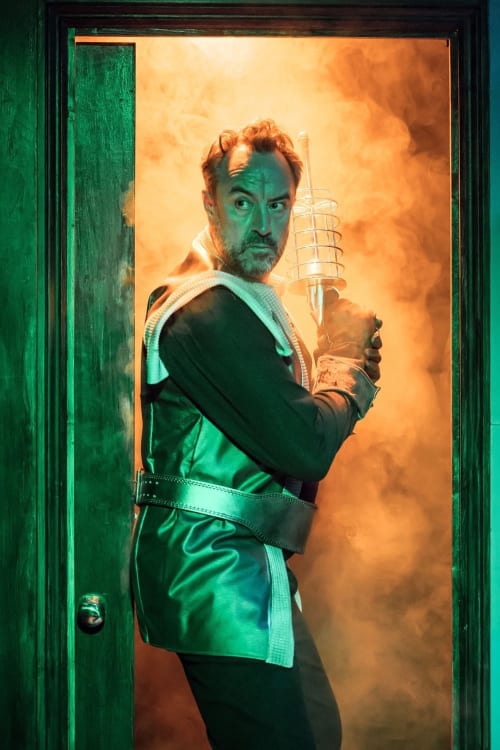 Should a fan of a TV/film star ever become a friend? Can friends become lovers without damaging the friendship? What happens when one's past is remembered more accurately by another than by oneself? Does fandom fill or create a vacuum? What is it like to age yet be constantly reminded of one's younger self?
These questions are key factors in writer Michael Dennis's science-fiction themed Dark Sublime, a play that pays homage to an eponymous TV programme that was briefly popular in the late 1970s and which has retained a loyal following. Set design by Tim McQuillen-Wright establishes a time-travelling blend from the outset, with a lounge TV, widescreen and wall-mounted, mingling with furniture and fittings from the '70s and beyond.
The story focuses on long-standing friends Marianne (Marina Sirtis) and Kate (Jacqueline King) whose relationship is strained twofold. Firstly, by the resurrection of Marianne's sci-fi career by young Oli (a likeable Kwaku Mills) who has in turn found ways to express himself and make sense of his life via Dark Sublime and the fluidity of time and sexuality that the sci-fi genre affords. Further rupture threatens for Marianne and Kate when Kate falls for Suzanne (a serenely beautiful Sophie Ward).
Oli's keenness in organising a convention in celebration of Dark Sublime raises the interesting point that what is exciting for fans may resemble a nightmare-type school reunion for the cast involved, as personified in event attendee Bob (Simon Thorp, doubling as Vykar in sci-fi scenes that interpolate the play's storyline).
Marina Sirtis (Marianne) is widely known from Star Trek: The Next Generation and captures well a former star coming to terms with her own fading light. Jacqueline King, a fine actress (and ex-Doctor Who) is particularly effective as warm, lovely Kate. With Mark Gatiss (former Who writer / performer) not present but voicing Kosley the computer, aspects of real-life and art travel together in time.
Running at just over 2½ hours plus interval, the play is well suited to Trafalgar Studios' 100-seater Studio 2 and will appeal particularly to followers of British TV fantasy drama (think The Tomorrow People, Blake's 7 and Dark Sublime per se) and sci fi in general. For others, memories will be evoked of Thames Television, Pebble Mill, Timotei, Look-In magazine and a sweeter time when a finger of Fudge could be just enough.
Reviewer: Anita-Marguerite Butler