Darwin's Tortoise
Juan Mayorga
Spanish Theatre Company
Cervantes Theatre
–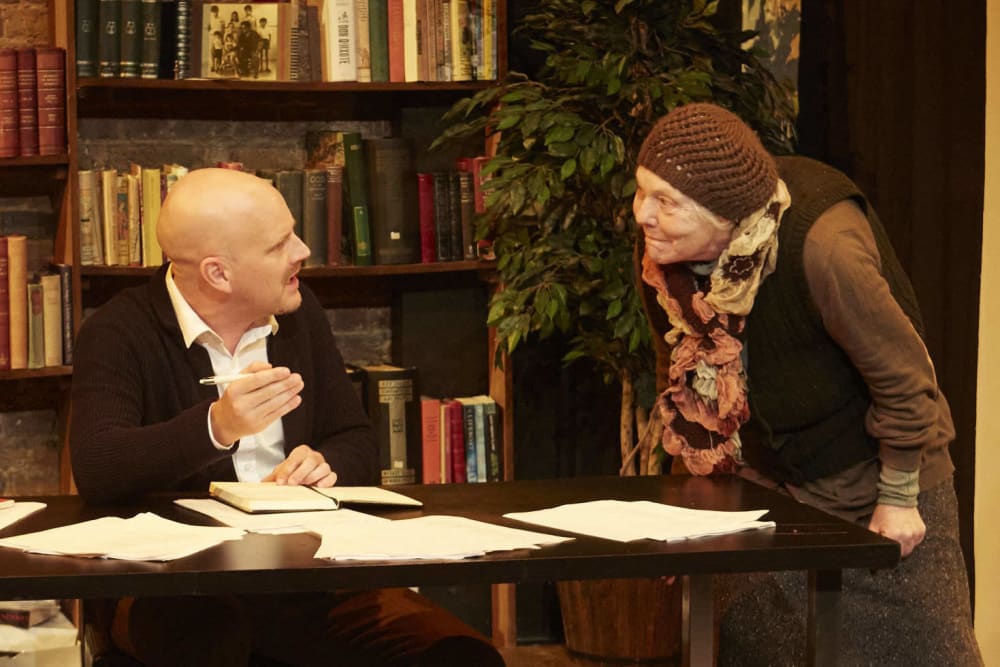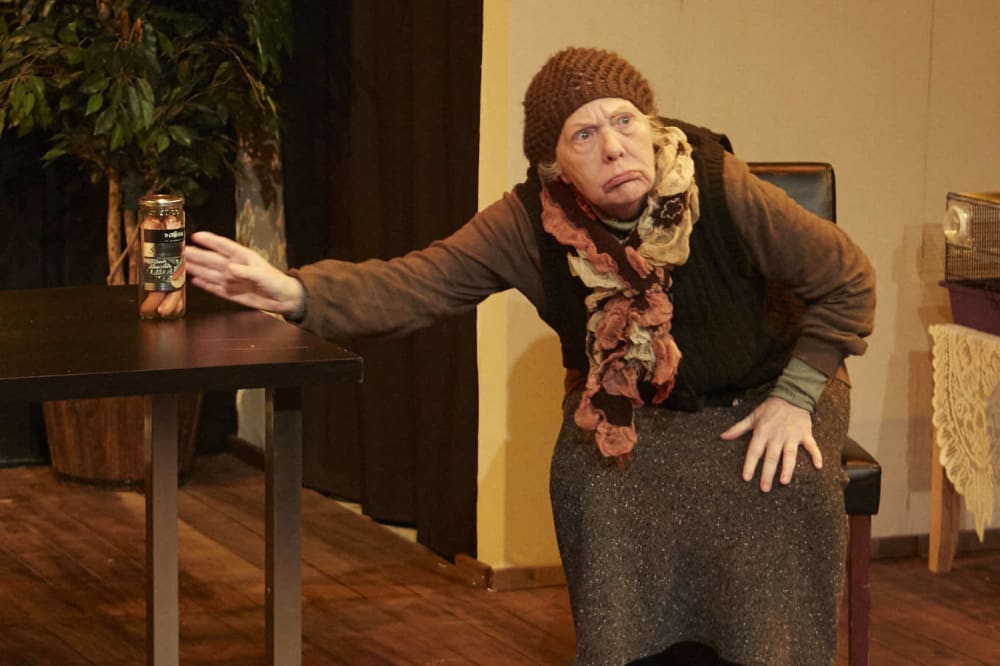 Harriet claims to have been born in the early 1800s. That would make her 200 years old. Can you believe it? And who is she?
Like classic farce, this play, translated from the Spanish by David Johnston, asks you to accept an element of impossibility in an otherwise totally logical story. In this case you have to take on board the idea that "exponential mutation and extraordinary stimulation" would make it possible for a single individual of another species to catch up with Homo sapiens in its development.
There are other components of farce here too: an eavesdropping wife and the way the characters' fear of discovery and attempts to hide what they are up to. Director Paula Paz doesn't exploit them but concentrates on the entertainment provided by the lively text and its satirical questioning of what we take as history and the attitudes of scientists and historians.
Harriet turns out to be Charles Darwin's tortoise, collected in the Galapagos in 1835 by the author of On the Origin of Species when she was still a youngster (though she claims she got aboard the Beagle to explore unaided and failed to get off before it sailed). The real one is probably in the Natural History Museum, deposited dead by Darwin in 1837, though one that died in Queensland Zoo in 2006 was long claimed to have been Darwin's pet.
It isn't her longevity that is amazing, though she's lived through 11 popes, 35 American presidents, two world wars and seen both the October Revolution and Perestroika; it's that she seems to have been present in key situations and that she developed the ability to walk on two legs, speak and pass as human when it suited, tucking her old lady's clothing under her shell when she looked too Jewish for her safety, though she admits that Hitler's rallies had her shouting "Heil!" and burning books (including Charlie's).
She turns up to put an historian right on what he's got wrong. She corrects him on Dreyfus, tells him Stalin took against Trotsky because he didn't understand his jokes, that Lenin's last words were a warning against "the Seminarian", remembers a pair of brothers close to Lenin, airbrushed from history by Stalin. She met Marx in London, in 1916 was in the trenches, knew the mud and slaughter, was turned into an artwork by Salvador Dali, saw the bombing of Guernica. Now she just wants to go home to the Galapagos. She'll pass on her knowledge in return for helping her get there.
Gilly Daniels is an amazing Harriet. Her face takes on the appearance of a wizened, snub-nose tortoise, her bulging carapace is hidden beneath a shawl, a knitted cap reshapes her head. Malena Arcussi's design is an aid to accomplished acting; even the way Gilly Daniels holds her hands becomes reptilian. One of the liveliest old ladies you've ever encountered, she can drop asleep in an instant she can suddenly go into suspended animation—it's a reptilian characteristic. Miss Daniels has comparable talents: two minutes after curtain call she's quite different and seems 170 years younger!
Philip Nightingale is the history professor, kindly but obsessed by his work. Becky Black plays the PhD student who became his wife, now getting fed up with a marriage in which work comes first. She sees Harriet's commercial potential while Patrick McHugh's medical doctor with a dubious reputation sees Harriet as an object for research that could put her life in danger.
These are well-matched performances that bring a light touch to a play that is intellectually intriguing and very entertaining. Quiz freaks will have the added enjoyment of ticking off their recognition of every situation Harriet refers to.
Juan Mayorga is a Spanish dramatist, little known in Britain though in 2002 his Way to Heaven about a Theresienstadt-like concentration camp was staged at the Royal Court. Now this play feeds an appetite for more.
The Spanish Theatre Company presents this production in English Thursday to Saturday and in Spanish (with a different cast) Monday to Wednesday.
Reviewer: Howard Loxton