Das Rheingold
Richard Wagner
Met Opera on Demand
Metropolitan Opera House, New York
From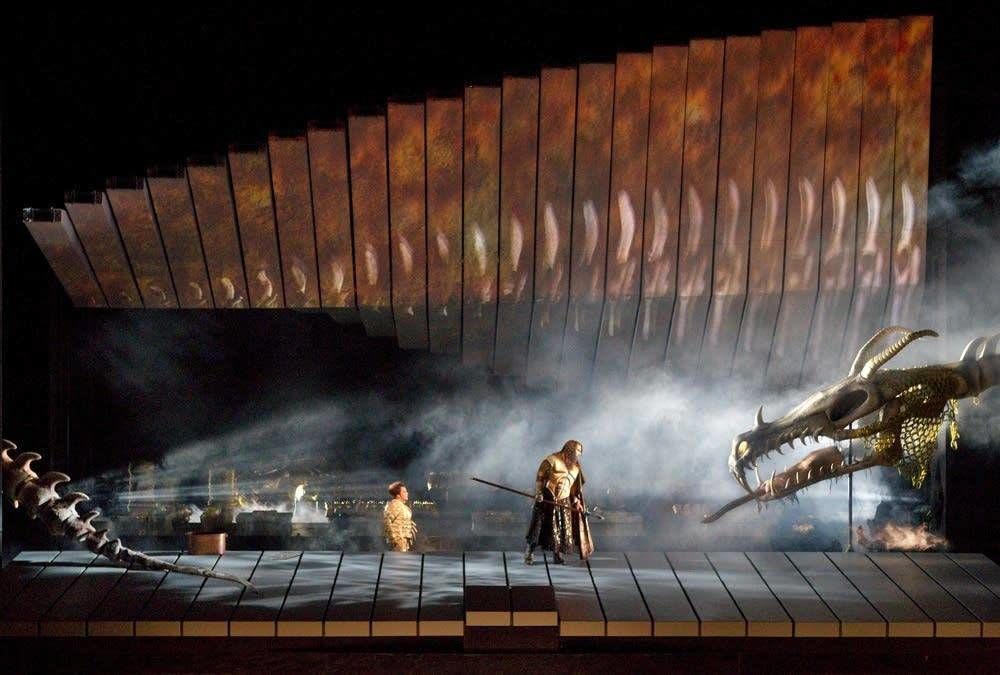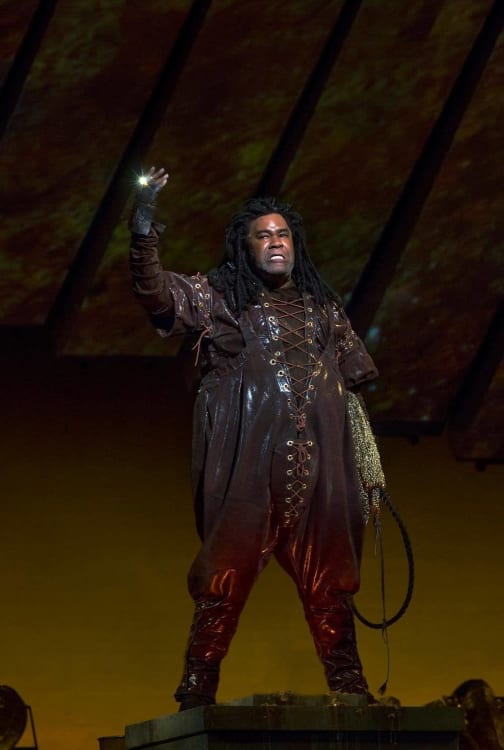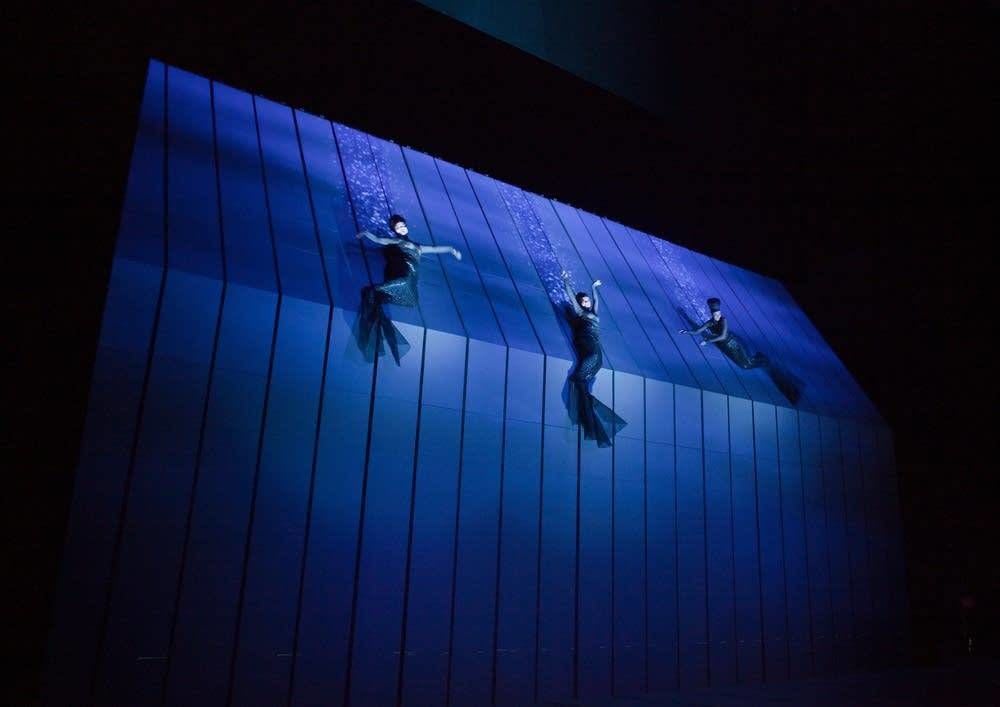 28 years after its first conception, Richard Wagner's The Ring Cycle premièred at Bayreuth in 1876. Das Rheingold was the first of four operas over four days, a marathon.
Robert Lepage's production, conducted by James Levine, was seen at The Metropolitan Opera House, New York in 2010. I was not as overwhelmed as I thought I was going to be. I missed the eloquence, the beauty and the majestic Wagnerian splendour.
There are no rocks, no castle, no valley, no river. There's no magic helmet, either. There are aluminium and fiberglass planks aplenty. 24 of them rotate and create different abstract spaces. The singers (and their acrobatic doubles) are required to walk the plank, climb the plank, toboggan it and gingerly walk backwards. It looks pretty dangerous. The planks moved far more than the lead singers who remained mainly static.
Das Rheingold begins with theft of the gold from the Rhinemaidens by Alberich, the Nibelung dwarf. Alberich is willing to give up love for the power the ring forged from the gold will give him. Harsh, ugly, treacherous, comc, Eric Owens, vocally, facially and physically, dominates the production, acting and cursing everybody off the stage.
Wotan, the chief god, steals the gold from Alberich to pay the two giants for the castle they built him. The long hair which covers Wotan's missing eye makes Bryn Terfel look comic. I never felt Terfel was Wotan. I felt I was watching somebody pretending to be Wotan. (The toad in a single close-up had more impact.)
I have seen Rhinemaidens who looked like they would be perfect models for Angelo Berto's sculptures and paintings Here they look like shimmering, svelte, sexy mermaids who swim and fly. Their waterbed (with the aid of projections) is full of pebbles, bubbles and gold.
Life is not worth living for the goddess without the ring. Come to that, life is not worth living for many operagoers without a regular fix of The Ring Cycle. Das Rheingold ends with the promise of more darkness and destruction. The power and wealth struggle continues in Die Walküre.
There are a number of ways of tapping into this opera and others at will. The Met Opera on Demand service offers annual ($149.99) and monthly ($14.99) subscriptions as well as a one-off payment ($4.99) for those who have limited time or only want to watch the occasional opera.
Reviewer: Robert Tanitch