Cato Street 1820
David Benson
Pleasance Courtyard
–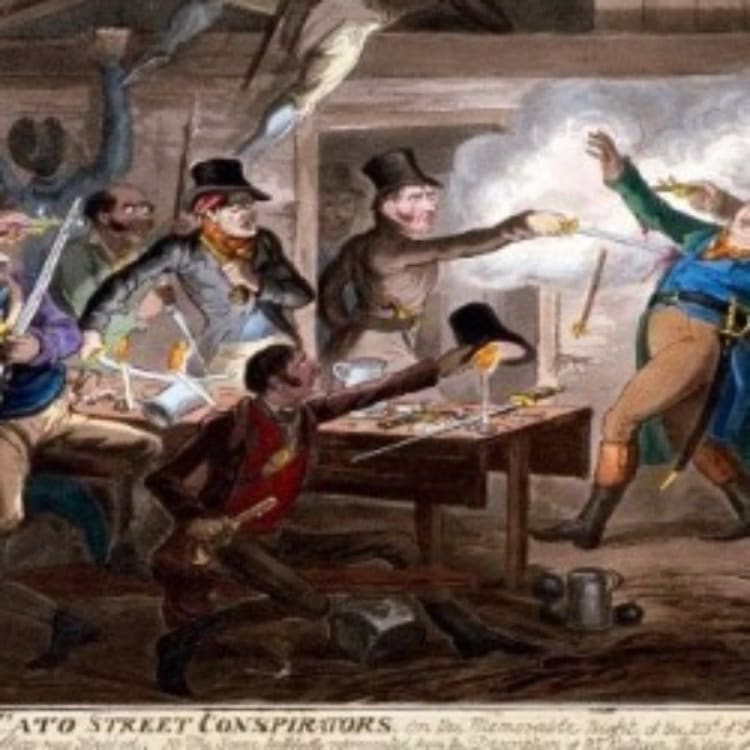 You would think it hard to make an audience laugh at a show about the Cato Street Conspiracy, especially if you are getting them to take it seriously. But this is what David Benson does, as he introduces us to those involved in the conspiracy, sings a few songs, tells us how Fringe crowds respond to his flyers, mentions Spike Milligan and links his story up to current events.
The Cato Street plot took place the year after the Peterloo massacre in which people peacefully listening to speeches about the vote were attacked and killed by "Daily Mail readers on horseback with sabres."
David quotes Shelly's outraged reaction to this, in his great poem The Masque of Anarchy.
It is the context in which a group of men in London decided to execute the British Cabinet and declare a People's Government.
Of course, the government of 1820 were not convinced that radicals could organise a revolution, so the plot was organised by the Home Secretary. Still it gave them an excuse to execute the men they duped.
And it is those public executions at Tyburn and the appointment of a new Home Secretary who thinks the death penalty is a good idea that brings back memories for David Benson of being age 12 at a performance of Spike Milligan in Birmingham at the time of the 1974 Birmingham pub bombings, when demands were being made for the execution of the six men stitched up for the atrocity by police. By then, the death penalty had been abolished, but the six spent 18 years in prison for a crime they did not commit.
The performance is an entertaining rampage through history, brought to life with humour and a provocative reflection on our contemporary political crises.
You might not entirely agree with it, but you will laugh and even perhaps at the end join him in singing "Give Me Liberty Or Give Me Death".
Reviewer: Keith Mckenna