David O'Doherty Has Checked Everything

Assembly George Square Theatre
–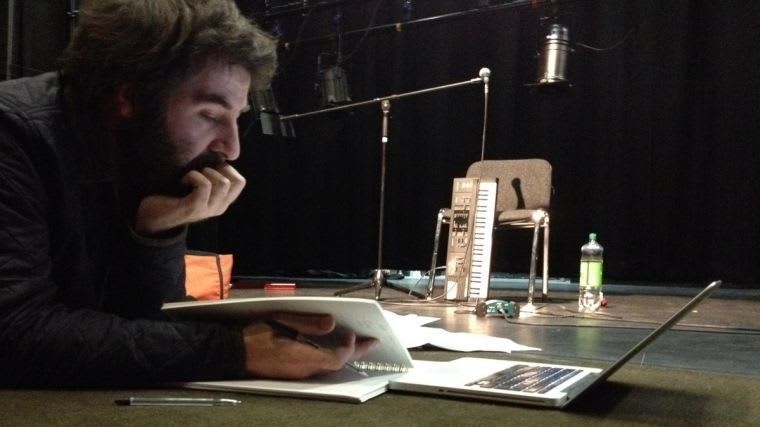 Amiable Irish comedian David O'Doherty waved shyly to the queue of people waiting to see his show when he arrived on his bicycle before storming a show in front of that same sell-out crowd.
The whole monologue is held together by his search for the secret to happiness, although he does digress quite a bit on the way. He tries out various things, including a pizza wheel, faster Internet, a trip to Niagara Falls and loft insulation, before concluding that... No, you need to see his show to find that bit out.
The whole show is just him and a toy keyboard, which he says he bought from Ebay, and there is no reason to disbelieve him. He provides musical accompaniment to some sections and also inserts some very funny songs.
At one point, he refers to the "whistles and tinkly bells music" used in adverts for companies that are trying to convince us that they are little friendly organisations, not huge faceless corporations, and does a brilliant parody on his keyboard.
It's a cleverly constructed routine disguised as a rambling rant on various topics set to music, and is very funny.
Reviewer: David Chadderton