Day Job
Evi Stamatiou
Fanny Pack Theatre
Bread and Roses Theatre
–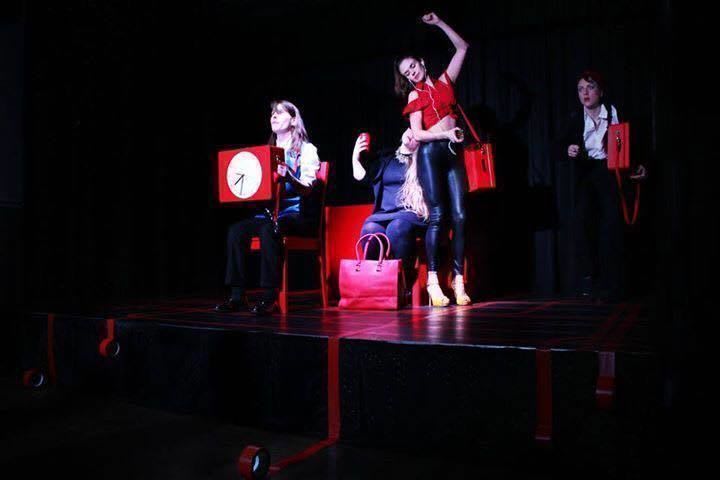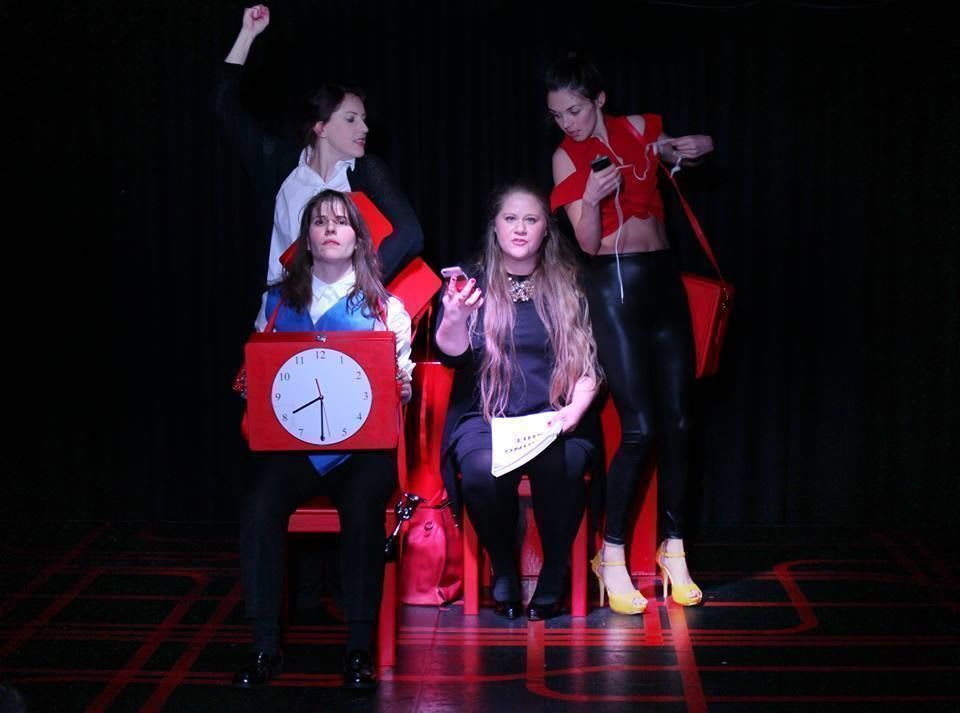 London is a great place for jobs, which is lucky since so many of them are poorly paid, insecure and not very pleasant. You have only to look at the faces of other people travelling to work each morning by tube or bus to know this. They don't look happy.
Evi Stamatiou's engaging play Day Job uses the bus as a linking device between three comedic sketches about work.
The show opens to people crammed together on a bus to their jobs. Its slightly manic driver (Stephanie Merulla) has been up since before three in the morning in order to start work at five. She holds before her a case bearing a clock face. The whole scene is bathed in a strange pink light.
Each sketch follows one of the passengers. The events they depict are fantastic and the humour often slapstick.
In the strongest, most sardonic sequence, an escort worker (Clare Langford) reveals to her employer (Maria Alexe) that she has become pregnant by a client, Mr Big Money. At first, they try to insist this is entirely her responsibility until she explains that it happened in working time and as a result of a failed condom provided by the agency.
When she argues for either maternity leave (they have employed her for five years) or compensation for a workplace accident, they 'phone the lawyer Gertrude Law. She recommends that either the worker has an abortion or signs the child over to the company. The worker's objections as a Catholic to abortion are just dismissed as grounds to sue over religious extremism.
In the darkest sketch, a new office manager (Rachel Scurlock) arrives at the Dirty Business Company to a line of its workers in Xmas hats singing a greeting. Clearly deranged, she wreaks havoc in her workplace before she again climbs aboard her bus home.
Many aspects of these stories are bleak but Evi Stamatiou has an eye for the possibilities of humour and fun. In the first sketch, a teacher played by Maria Alexe gets the entire audience on their feet acting out physical exercises and singing a French nursery song, something they seemed to enjoy.
The show concludes as it began with passengers on the bus. This is the end of their day and they are grim-faced. A voice-over suggests that if we recognise ourselves in any of them then we should change our direction.
Reviewer: Keith Mckenna