Dear Scotland Tour A
A L Kennedy, David Greig, Ali Smith, Zinnie Harris, Peter Arnott, Iain Finlay Macleod, Louise Welsh, Jackie Kay, Jo Clifford, James Robertson
National Theatre of Scotland
National Portrait Gallery, Edinburgh
–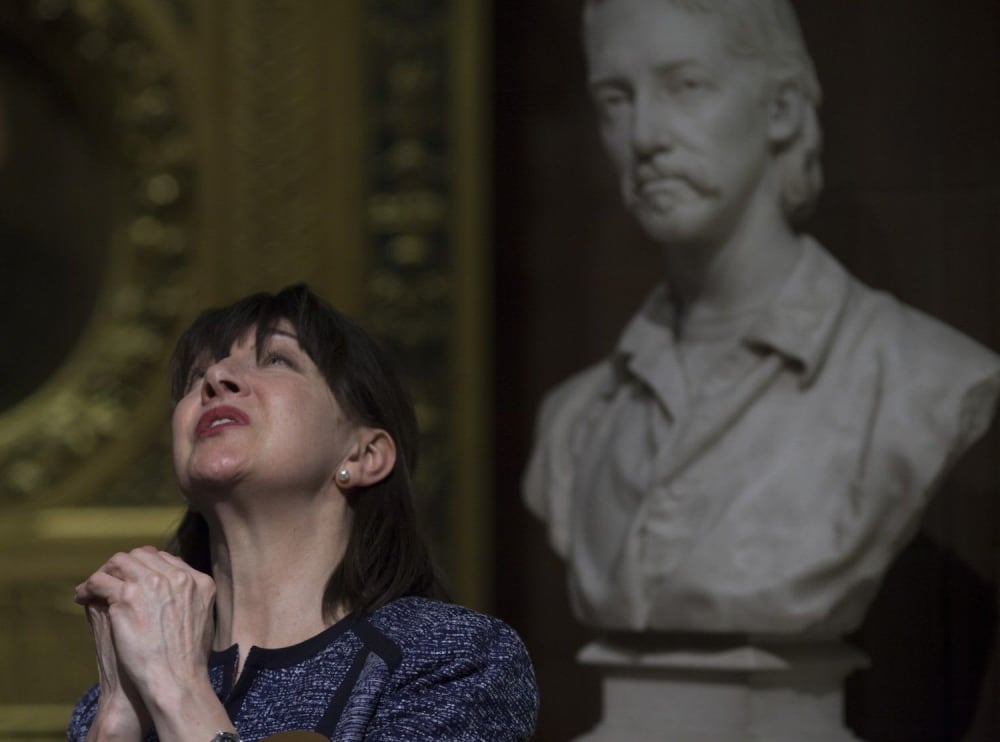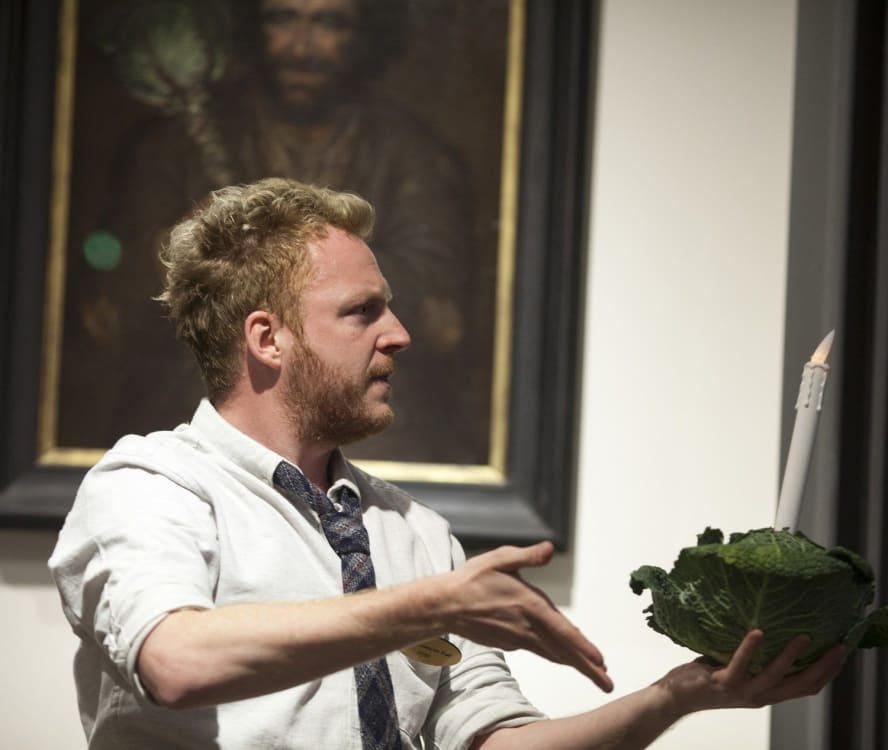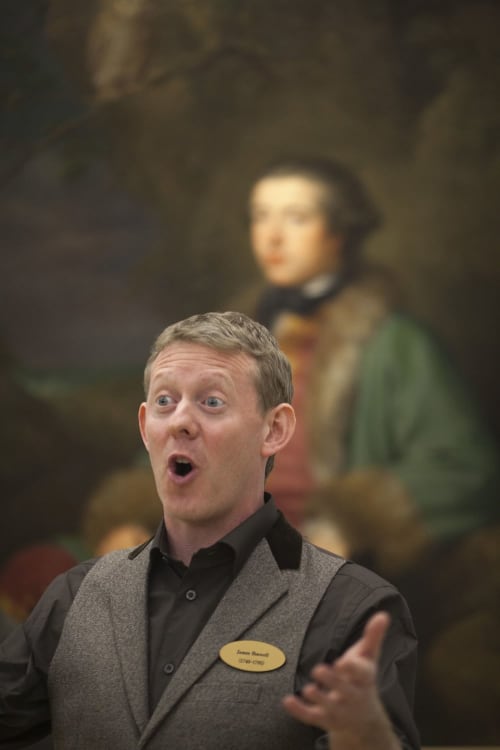 The Scottish National Portrait Gallery is a wonderful collection. There are many ways to enjoy it, from spending a whole afternoon there wandering around to just popping in to see a favourite painting. Alternatively you can have a lively after-hours tour that brings to life some of their most famous pieces in a new and exciting way.
Dear Scotland is a well organised collaboration between the the National Theatre and National Galleries, a site-specific piece of theatre that also acts as an informative tour of the recently refurbished portrait gallery, divided into two separate performances, Tour A and Tour B, with the same nine actors performing a different monologue in each tour, plus an additional recorded piece to make it up to ten per tour.
Tour A begins by the bust of Robert Louis Stevenson in the main hall, A L Kennedy's words and Maureen Beattie's Stevenson living up to grandeur of the setting. They also set the tone for what is a very confident and vibrant evening, with each piece short and to the point.
The tone is then significantly lowered by Jamie Henderson (Ryan Fletcher), a bawdy lesson in 18th century foolery from David Greig. The theatre breathes new life into the images. Here it brings out the jollity of Richard Waitt's The Cromartie Fool.
Ali Smith draws the audience's attention to dancer Michael Clark's knee. Viewing David Williams's photo of Michael Clark is particularly unnerving as the moving monologue is a recording of Clark himself.
Zinnie Harris and Jo Clifford are both critical of the representation of women, Harris in the gallery overall, Clifford in Alexander Moffat's Poet's Pub. Sally Reid though brings plenty of her gallus energy to Clifford's monologue.
Despite the underepresentation of women in the paintings, the female actors get some of the best parts. Sir Walter Scott (Lesley Hart), written by Peter Arnott, easily gets the most laughs with his unionist lecture, applauding Great Britain almost as much as he applauds himself. A very fun look at a figure who is often held in such high regard.
The most famous female figure in Scottish history gets to have her say too. Mary Queen of Scots (Anne Lacey) isn't quite so quick to take sides in the referendum debate, but she does impart plenty of sage advice. Great eloquence and some sadness which really suit the sombre, long-faced portrait in the background.
There is certainly something for everyone and a very good mix of humour, sadness, history and plenty of different politics. James Boswell (Colin McCredie) and Micheal McGahey (Benny Young) both made me want to learn more about these complex figures.
A very fine ending too from Robert Bontine Cunninghame Graham (Tunji Kasim), with writer James Robertson reminding us of the Scottish Nationalist Party's radical beginnings and ability of Scots to open up to the world. I look forward to the second installment with great interest.
Reviewer: Seth Ewin