Dear Tomorrow – Hope From Home
Hannah Khalil, Satinder Chohan, Nemo Martin, Chiméne Suleyman, Ameera Conrad and Eve Leigh
Northern Stage and Actors Touring Company
–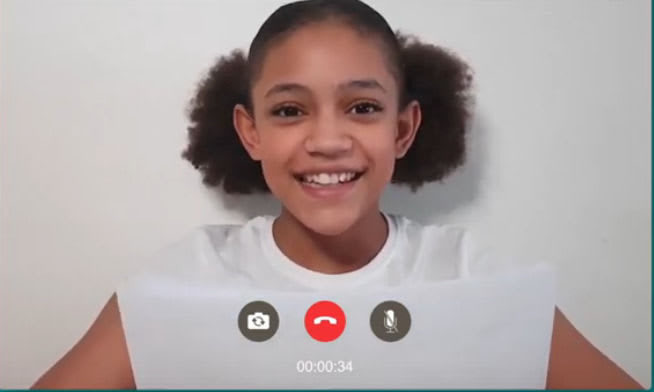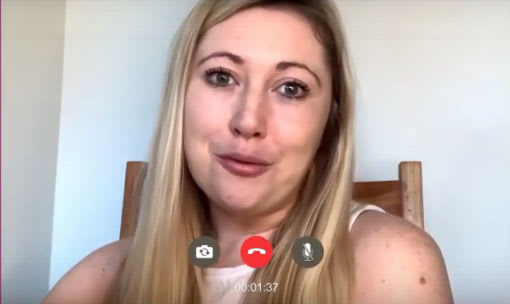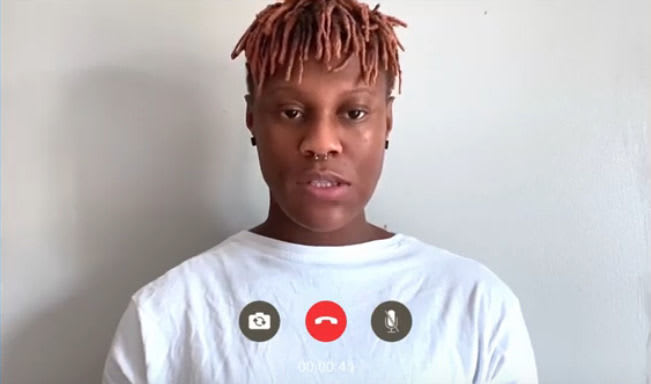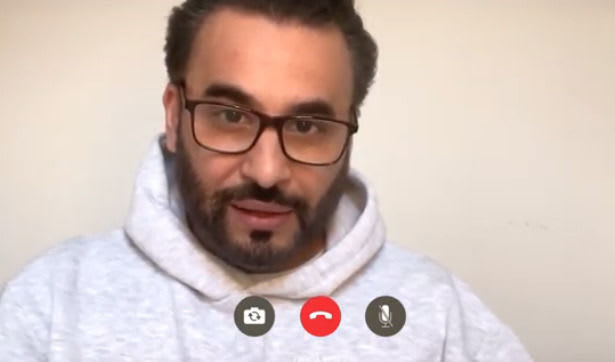 Following on from last November's Signal Fires, when the Actors Touring Company commissioned three playwrights to write a letter for tomorrow for audiences to perform in their own homes, ATC's Artistic Director Matthew Xia and Northern Stage's Natalie Ibu conceived and developed the idea of a digital project offering a further series of letters, letters of hope to be performed to camera and streamed for free. Commissioned from writers of different backgrounds and read by similarly different recipients to convey them to us, they first went online on succeeding days over the past week. Each lasts less than fifteen minutes.
The first letter is written by Hannah Khalil, who has Irish and Palestinian parents. It is written as though from a schoolgirl and read by a real one, actress Diaana Babnicova. This envisages a genuine letter to the future for it starts off discussing the contents of an imaginary time capsule representing today to a later time. From today, in a world that she tells us has more things in it made by us than there are made by nature, she wonders what the future will still have of what we now have and in her capsule she sends a gift that represents hope.
The second letter comes from Satinder Chohan, who grew up in Southall, and it is read by Melisssa Johns, ambassador for disability in the arts, who has a Romany heritage. Satinder looks back to the day before lockdown when the world was already endangered with fires raging in Australia and California and then reflects on the present situation. Her language may be poetic but she takes an acerbic view on the inequality and racism that COVID has made even more apparent. She calls for a new world to take shape and even in our Brexit and COVID isolation reminds us we are in this together, to reach out to and for help and to find the strength to see a more hopeful future.
Nemo Martin, who is of Asian origin and describes themself as non-binary, has written the third letter. This letter is written from a hospital ward and is a record and grateful acknowledgement of the act of a student nurse who showed kindness to someone who finds kindness difficult to handle, someone who has to handle others' reaction to their gender identity. Trans-masculine actor Kenya Sterling reads it with a calm sensitivity and no dramatisation, his voice a real pleasure.
Chiméne Suleyman has a Turkish Cypriot heritage and her letter is read by Chinese-Malaysian Vera Chok. It gives us a montage of images, facets of London life in normal times lovingly remembered—and in the case of the chewing gum on the pavements, still there in lockdown. It isn't the big things that are missing but these are fast, fleeting thoughts of cooking smells, boys on bikes, eating chips at the back of a bus, avoiding the fundraisers stationed along Oxford Street or the raindrops under the railway bridge and like a ballad there is a repeated chorus of, "I don't know if it gets better, but I think it does."
Ameera Conrad is from Capetown but now lives in London. Her letter, read by British-Indian Ameet Chana, presents someone who, coming up for air in the middle of a pandemic, finds herself thousands of kilometres from home and happy making a life on the weird island that stole everything from her great, great, great grandmother, with whom she shares a name and a nose. Britain took away her home, forced her to unlearn her language when her mother tongue "dripped like honey and spun golden threads of poetry". Nothing I write in their voice, she says, will ever sound as beautiful to her as the Arabic whispered into her ear on the day that she became Amerax. Home is in her Muslim memories, but she has now claimed for herself what was forced on her ancestor. She looks back to living it up clubbing in Capetown and looks up to the sky above London. The stars are different but the moon is the same moon, the same moon that her ancestors saw, that you do. In their faith, in her faith, she feels something very positive about the future.
The final letter is by Eve Leigh who grew up in New York but lives in London and is read by Ann Akin, an actress of Nigerian descent. It is a letter from a member of a shared household who are isolating, looking out on the street's comings and goings but getting joy from the household's new baby, watching a new life discovering itself and the world around it. It is a letter that celebrates that love that is represented by all the things people do to help each other, the work they provide that makes others' lives possible, makes them happy. The sequence ends open but positive, a new generation for a new world?
The presentation of these letters is straightforward, talking straight to camera with plain background, no directorial tricks or clever technology. You'll have to put up with less than perfect sound for one of them, but that doesn't affect the performances, which are direct and pass on feelings straight from the page. Like me, you may want to play these readings more than once.
Reviewer: Howard Loxton