Dear World
Music and lyrics by Jerry Herman, book by Jerome Lawrence and Robert E Lee
Charing Cross Theatre
–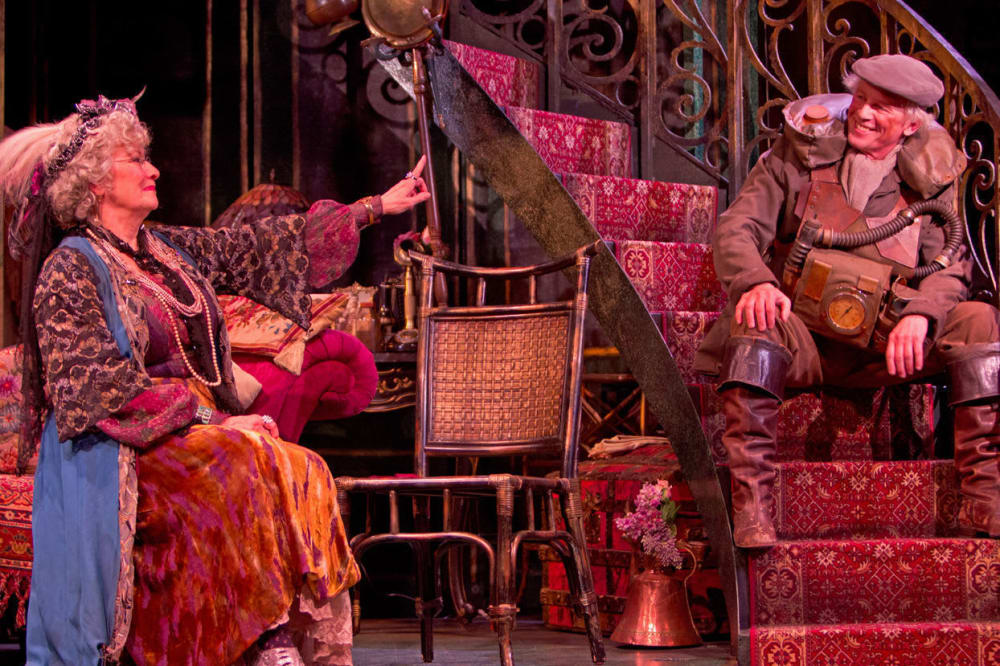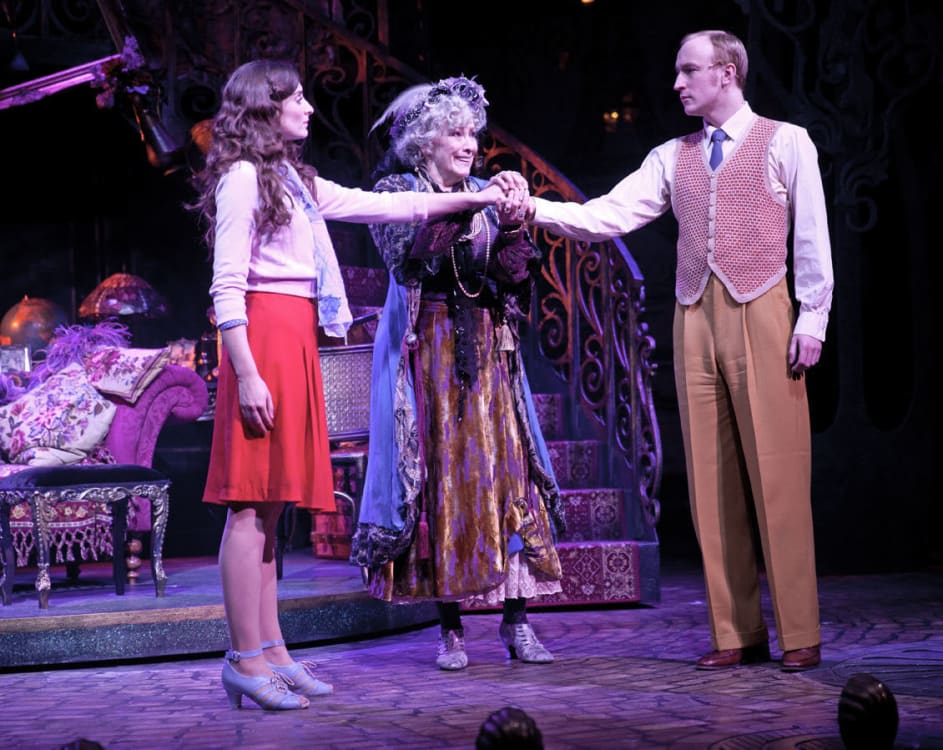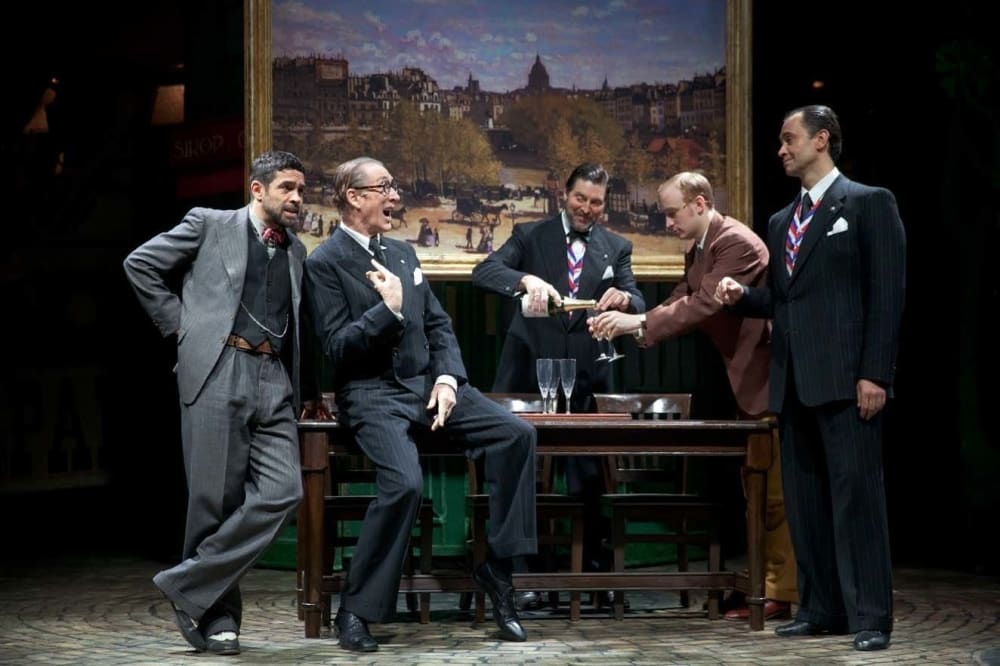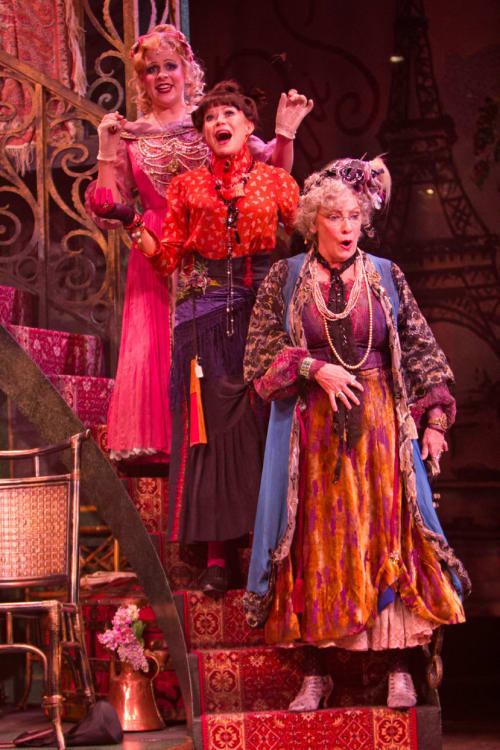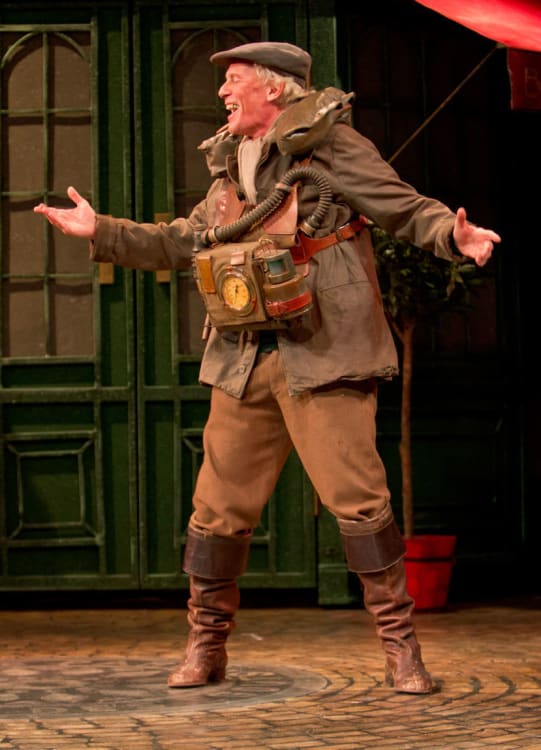 Dear World, which has its UK première with this production, is an enjoyable evening of charmingly naïve whimsicality that feels like a piece of 1950s nostalgia with its world where the good can do battle with the bad so successfully. Anyone who can remember so long ago will probably love it and with the performances it gets here, under Gillian Lynne's direction and with her choreography, there are delights to discover for those half a century younger.
Its retro quality is hardly surprising when you realise it is based on a comedy by Jean Giradoux, The Mad Woman of Chaillot, written during the Occupation of France and first staged just after his death in 1945. Lawrence and Lee based their book on an English adaptation by Maurice Valency and this production uses a revised book made for a production with Sally Anne Howe in 2000 and further revised later.
Why so much reworking? The original production got through three directors and two choreographers as well as multiple rewrites of book and music before it reached Broadway. When it opened at the 1500-seater Mark Hellinger Theatre its producers had tried to turn a gentle chamber musical into a big show like Herman's Hello Dolly! and Mame which were concurrently running on Broadway.
At the Charing Cross Theatre we get something much more like what Herman intended for his version of Giradoux's storybook fable in which the eccentric Countess Aurelia, know to her neighbours as the Mad Woman of Chaillot, takes on the might of pin-striped corporate evil and wins.
Giradoux's play has been fiercely filleted to the bare bones of its simplistic idealism. Although its satirical critique of greedy capitalism and its endorsement of community spirit and ecological values may be even more relevant today than when it was written, it is not a plot that can stand up in the real world. But it doesn't try to. With a set of old-fashioned shell-shaded footlights and Matt Kinley's stylized scenery pushed around by the actors, it presents itself as a theatrical fantasy. There is even a miming dancer, beaten mute in the prologue, who finds his voice again only at the very end. Ayman Sofia performs him beautifully making one think of Les Enfants du Paradis and the clown Chocolat as painted by Toulouse Lautrec.
Betty Buckley is a delightful and elegant presence as Aurelia dominating the show and most of the numbers. She is not mad but (as she sings) "a sensible woman" and it is her conviction that "Nothing is ever so wrong that a sensible woman can't set it to rights in an afternoon."
Up against her are the Prospector (Anthony Barclay) who can sniff out oil anywhere—and he's smelled it below Café Francis—and three men with more capital than they know what to do with, who all call themselves the President (Peter Land, Jack Rebaldi and Robert Meadmore). They may be villains but they make a good chorus line.
The good chaps are everyone else. First there are Aurelia's aging girlfriends, even more eccentric than she is. Rebecca Lock plays the virginal Gabrielle, accompanied by her imaginary dog, and Annabel Leverton is Constance who hears imaginary voices. An old ally is the weird Sewerman who prefers the depths to the daylight, played in cheery vaudeville style by Paul Nicholas. There is a friendly gendarme (a deliberate cliché from Michael Chance) and the staff of the café including Katy Treharne's waitress Nina who falls for would-be suicide Julian (Stuart Matthew Price), a young man who nearly gets caught up in the capitalists' plotting.
While the characters may mourn a better time when "the world was all ginger and lime", when the Countess, she is told, "lived in a dream", this whole show too seems caught in a time warp when we didn't ask so many questions of what we were watching. If you can make that adjustment this is a show full of bright pretty tunes that often turn into dances and stylish numbers with a touch of the vaudeville. It is performed with brio and skill to keep you engaged and disguises the lack of any real argument and the thinness of the material.
Reviewer: Howard Loxton