Death in Venice
Music by Benjamin Britten with libretto by Myfanwy Piper from Thomas Mann's novella
English National Opera
The London Coliseum
–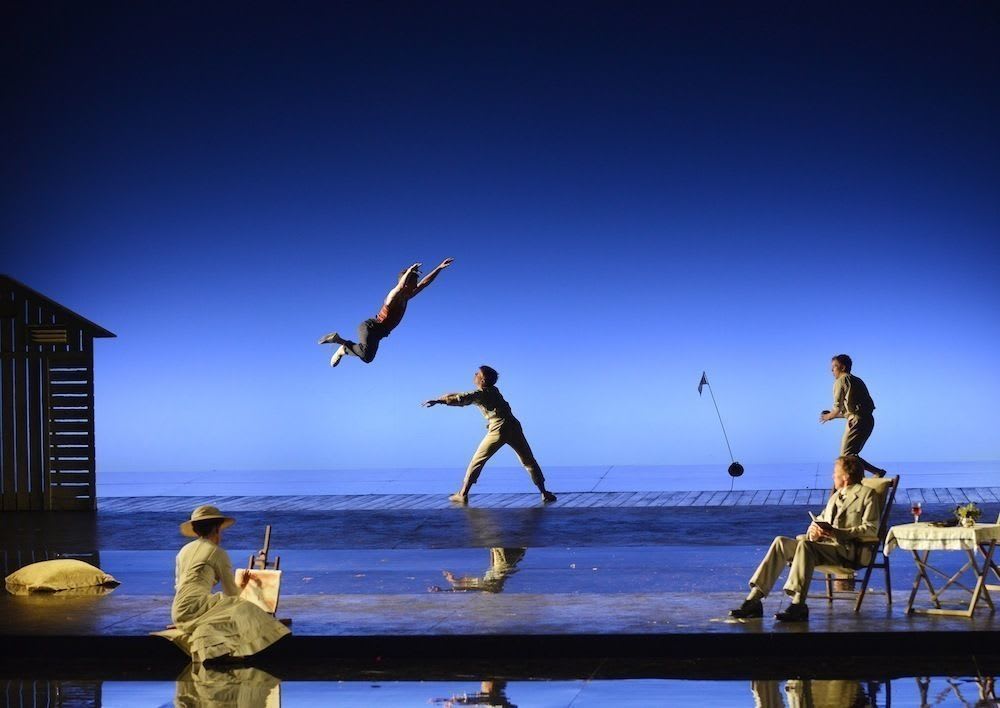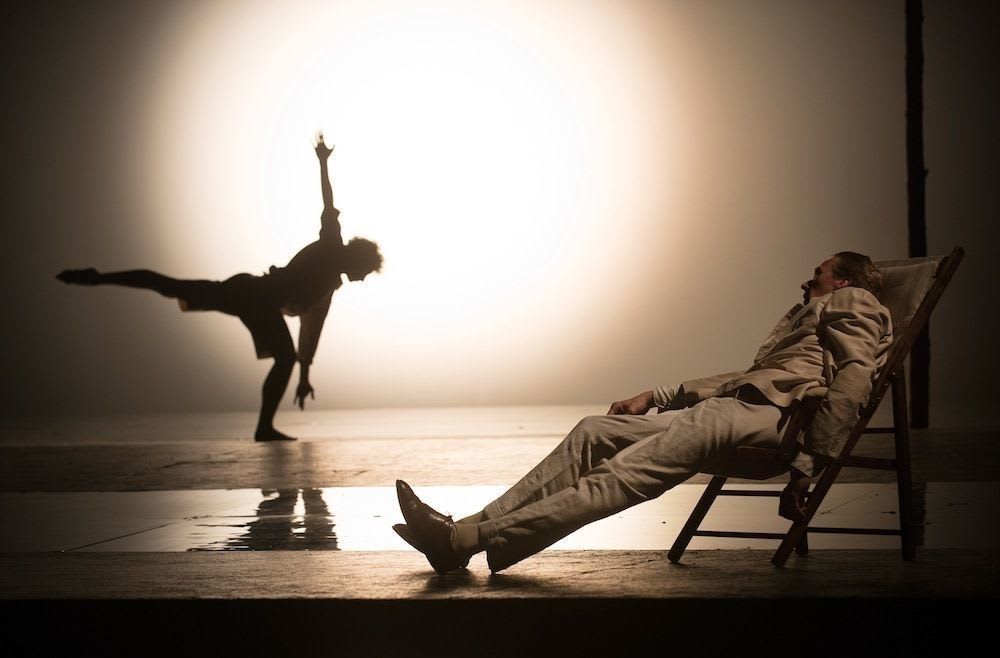 Thomas Mann's Death in Venice novella published in 1912 is a profound meditation on the tensions between the rarified life of the artist and the need for human passions.
In Benjamin Britten's opera of the same name (now in revival at the English National Opera), those tensions are heightened by the deep feelings apparently felt by the composer as he worked on this, his final opera. It was written for his long time companion, tenor Peter Pears, who originated the lead role, Gustav von Aschenbach, in its world première at the 1973 Aldeburgh Festival.
In both the novella and the opera, Aschenbach is suffering from a crippling writer's block. Heretofore, he has prided himself on his ability to keep a disciplined mind that lets him produce his classically-influenced novels, written to great critical success. It's no surprise that his name could be translated "Ashen Brook" in the original German: this is a portrayal of an artist whose inspiration has dried up.
The opening—and fatal—action of the opera is his decision to abandon his usual haunts in the cold Northern mountains. Instead he heads for Venice in the height of a golden summer. There he meets a young boy, Tadzio, who becomes Aschenbach's great obsession. Previously the cool devotee of Apollo, Aschenbach throws himself into the Dionysian search for emotion, which is simultaneously humanizing and degrading as he follows Tadzio and his family all over Venice, infatuated with Tadzio's beauty, which he tries to justify as part of the classical tradition. Aschenbach's obsession with Tadzio alarms him (and us) especially when he becomes aware that Venice is the site of a cholera epidemic, yet is too much in love to either warn Tadzio or flee himself.
John Graham-Hall's Aschenbach is a tormented man who needs the influx of emotion needed to rejuvenate his art. He (and the opera's viewers) realize that his love makes him inhuman: he is willing to sacrifice all of Venice to an epidemic rather than letting the news of cholera to force Tadzio's family to leave, a moment that Graham-Hall portrayed wonderfully. His vocal technique allows him to float the high notes required by the score, though he seemed to be resorting a bit too much to head voice by the end of the performance (not surprisingly as Aschenbach is a demanding role in the Britten tenor repertoire).
Tadzio is danced by Sam Zaldivar, a young performer who leaves us constantly wondering about how he feels about the attention he is receiving from Graham-Hall's Aschenbach. Certainly his body language and Deborah Warner's direction make it clear that he knows he is being—there's no other word for it—stalked, but he also protects Aschenbach by turning away rather than speaking to his mother. He is also a very gifted dancer who performs the athletic choreography of Kim Brandstrup with ease, including a duet with his friend Jaschiu (Marcio Teixera) that makes their emotional connection both clear and innocent.
Throughout, the boys we meet in Venice remain boys in this production as played by the other dancers—key to this opera. The more innocent they are, the more reason Aschenbach has to be attracted to them and the more he is degraded, not by them but by his reaction to them.
Andrew Shore plays a number of baritone roles ranging from the sinister to the comic. Shore brings a welcome weight to the roles that occupy the heavier parts of the dramatic repertoire of this multi-faceted role. His Old Gondolier is particularly ominous when he won't let Aschenbach off of his gondola. His Old Fop also serves as a warning signal for Aschenbach, but has just the right comic touch through the use of a deliberately shameless falsetto which both signals age but also feminises the Old Fop. Here, Shore's performance is saying, is what will happen to Aschenbach.
The Apollo of Tim Mead, one of Britten's countertenor roles, fills the house nicely (not always true of male altos). There is power and heft to his voice and a smooth transition through his entire vocal range that is beautiful to hear.
Finally, however, it is the set that brings the production together. Tom Pye's set design and the video projections of Finn Ross—repeated images of water and of words projected over the set—depict a world that is unsteady and ever-changing, symbolised by the images of Venice's skyline that are not clear-cut. The Venice created by Ross's and Pye's designs, instead, is a fever dream of Venice cursed with death, as Jean Kalman's angry red sun grow more and more vivid and prominent as the plague continued. Kalman's lighting design is flexible and rich picturing a Venice that follows Aschenbach's moods as he sinks deeper and deeper into despair.
Reviewer: Keith Dorwick