Death of a Salesman
Arthur Miller
Royal & Derngate, Northampton
Festival Theatre, Malvern
–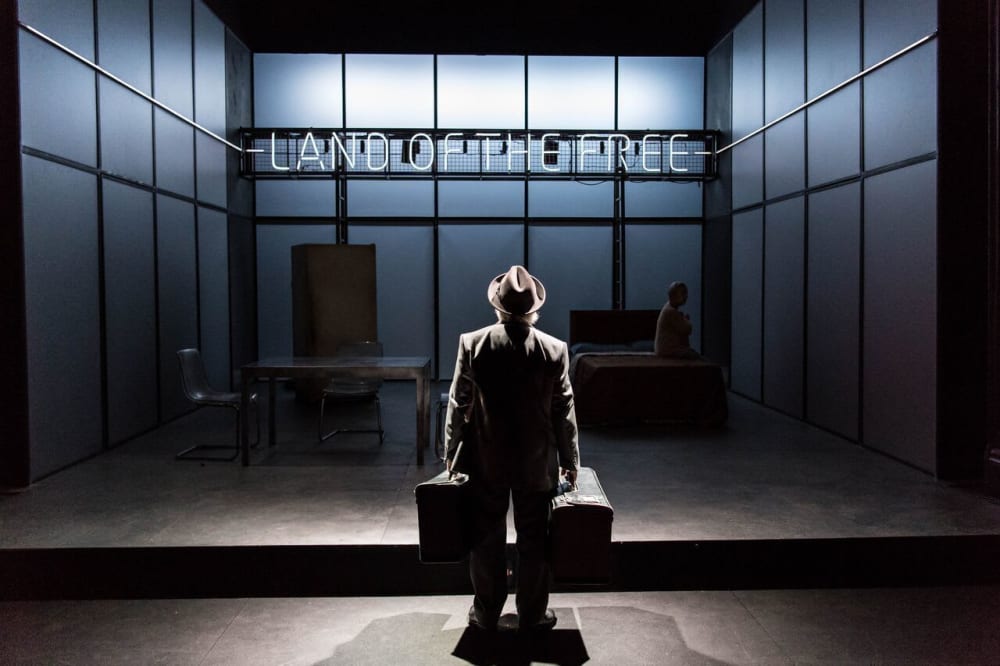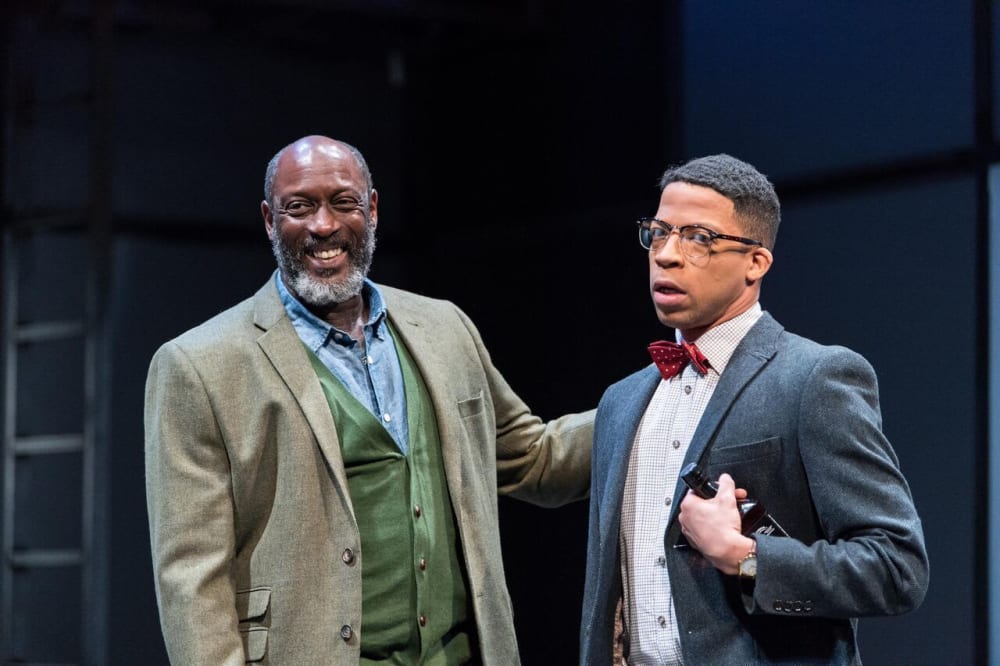 You could smell the dirt and feel the desolation from the sixth row of the stalls.
Willy Loman, the 63-year-old salesman whose mind and self-respect are disintegrating as surely as the fantasies of a failed career, has wandered senselessly into his apartment yard in the middle of the night to plant seeds.
He tips a bag of compost in the centre of the stage and kicks it to mark out the lines of vegetables that will never grow. It's one of the most arresting moments in director Abigail Graham's production of Arthur Miller's always heart-wrenching play.
Nicholas Woodeson took over the title-role after Tim Pigott-Smith died three days before the tour opened. I've seen more immediately intense interpretations, but Woodeson's is a slow-burning performance, with a longish fuse before the explosion.
It came when he admitted to his once admiring sons, "I've been fired," and the hand hits the table with a bang. But when their friend inadvertently reveals the reason for son Biff's wastrel life—the discovery of his dad's sordid affair—there are no words. The man whose life was all patter is dumb, and the silence lingers like a death sentence.
George Taylor admirably encompasses the challenging role of Biff, seen both as dreamy, sporty, none-too-bright, dad-worshipping teenager and disillusioned drifter, with Tricia Kelly as mom Linda exuding fierce compassion for her vulnerable, terminally damaged and deluded husband.
Ben Deery, Geff Francis and Michael Walters give strong support as son Happy, and neighbours Charley and his son Bernard.
Georgia Lowe's set is a utilitarian affair of panels that create an alienating atmosphere rather than one of claustrophobic dysfunction and deterioration, and is topped by a heavy-handed neon sign, "Land of the Free" that none-too-subtly flickers and fades.
Reviewer: Colin Davison