Death of a Salesman
Henry Miller
Elliott & Harper Productions and Cindy Tolan
Piccadilly Theatre
–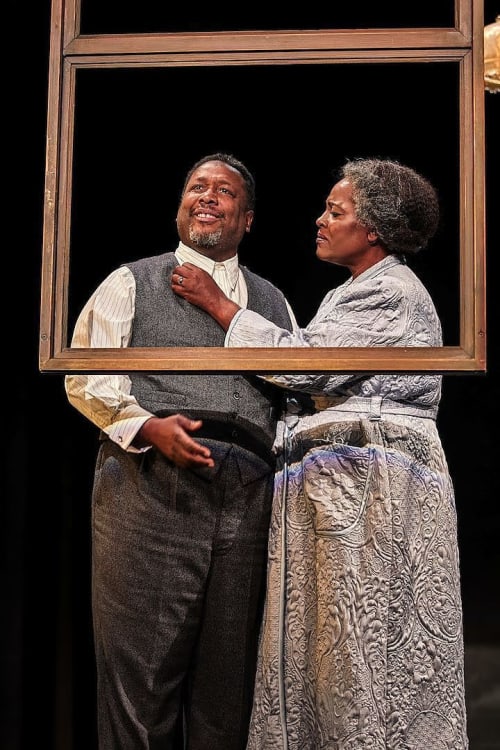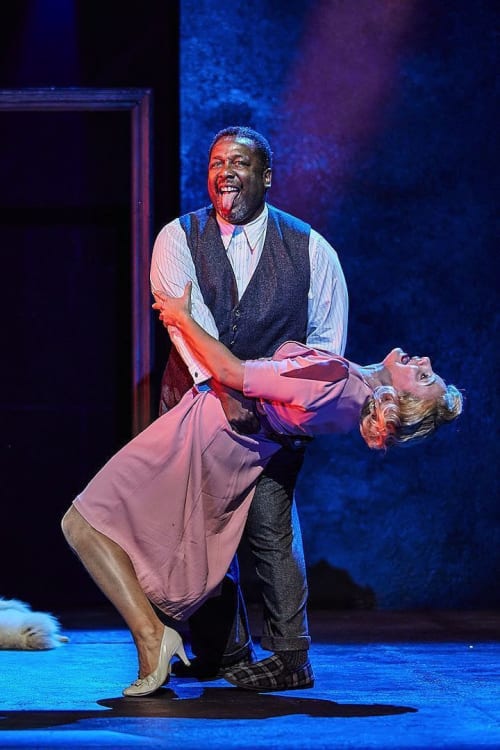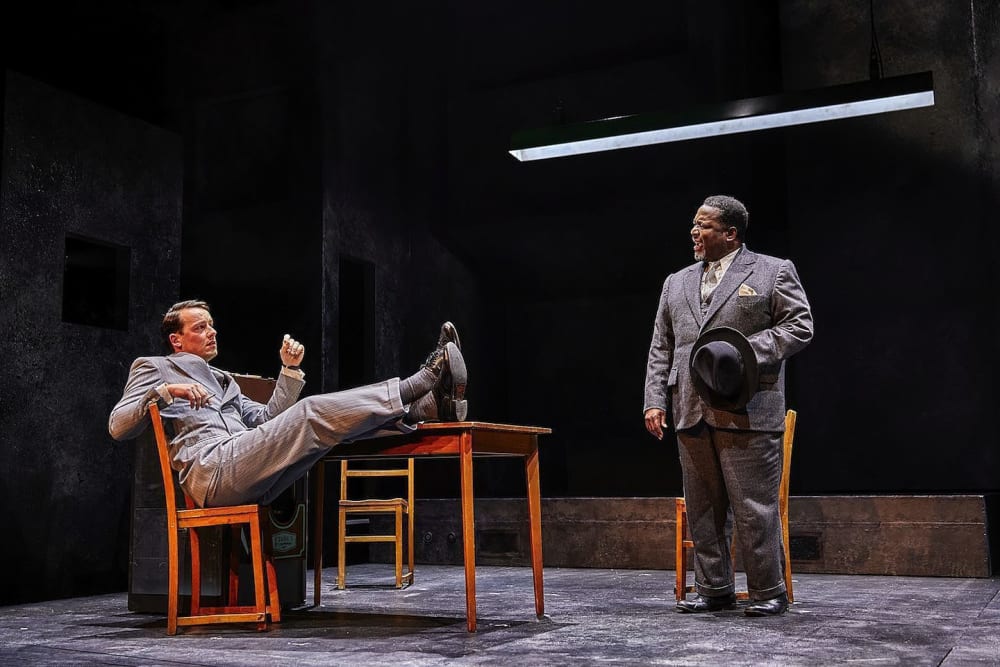 This Young Vic revival of Miller's fine play gathered plaudits when it opened there last year and now, transferred to the West End with some cast changes, it is a magnificent combination of production and performances that makes the play seem new-minted.
The disappointments and failed aspirations of those who dream the American Dream are here those of travelling salesman Willy Logan and his family living in Brooklyn in 1949. Productions, such as the RSC's for Miller's centenary, have often presented them as Jewish. Here, they are African American and that adds an extra edge to the way they are treated, especially by white employers, but this isn't a play about racial discrimination but about self-delusion as lives are exploited then cast off.
Wendell Pierce is a big man and his Willy Loman is a towering performance. Inner hurts and put-downs are hidden behind a fake confidence, though his wife Linda, played with extraordinarily sensibility by Sharon D Clarke, understands his struggle and he cannot hide it from the audience. Suicide could be a way out as his world disintegrates, but there's a pivotal moment when he finds himself doing exactly what he told his sons never do as the employer drops his cigarette lighter and Willy scrabbles to pick it up and click it for him. It's a small humiliation that encapsulates a whole life.
This is a play that gets inside Willy's mind offering his memories, recollections that don't always match real life, exploring what caused the rift between him and his eldest son, former sports hero Biff, whom he once idolised.
Marianne Elliott and Miranda Cromwell's direction, greatly aided by Anna Fleischle's design, creates an atmosphere that can move effortlessly between domestic realism and an expressionist past. Elements of scenery—doorframes and windows, pieces of furniture—are all suspended. They are pulled up as the play opens, lowered in when needed for particular locations; it is a kind of dreamscape that lets us into his head, one that matches his inner fragmentation. Music punctuates and underscores moments and the play opens with a gospel hymn, "When the Trumpet Sounds", and movingly ends musically too.
New to the cast are Sopé Dìrísù and Natey Jones, fitting in well as the Loman boys, failed footballer Biff who dreams of owning a ranch with his brother and womanising Happy. Biff's relationship with his mother is beautifully captured and there are moments when he hovers on the edge of his father's memory like the player on the trophies that he won at high school.
A strong cast includes Joseph Mydell as mysterious Uncle Ben who found a way to break out of their Brooklyn background, Trevor Cooper as Charley, the supportive neighbour whose relationship with Willy tells us much about Loman, and Matthew Seadon-Young as Howard, Willy's boss. However, the performances that will stick in the mind are Pierce's Willy and Sharon D Clarke's dignified Linda, her heart breaking as she sees what is happening to the man that she loves.
This is a limited run for nine weeks only. Get to see it if you can: you won't be disappointed.
Reviewer: Howard Loxton