Death of a Salesman
Arthur Miller
Royal Exchange Theatre
Royal Exchange Theatre
–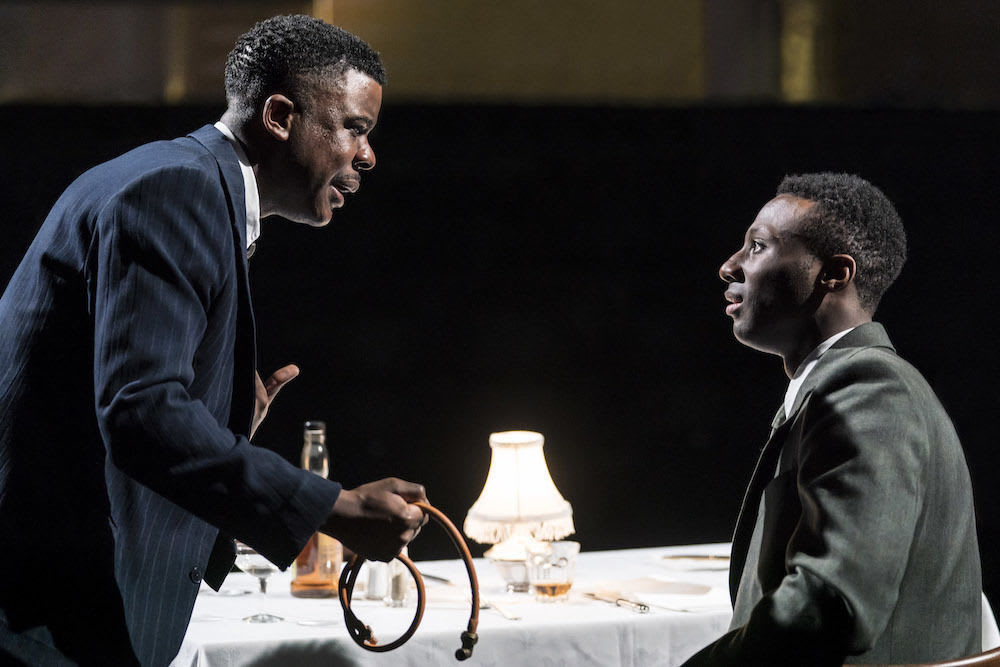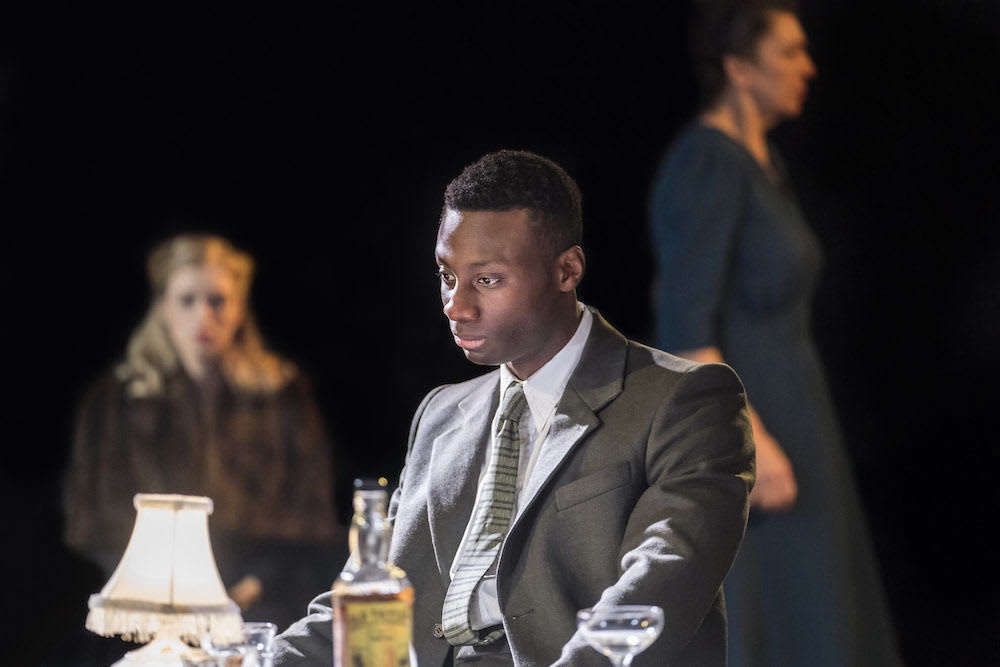 The director and one of the actors have just returned from winning prizes at the UK Theatre Awards for previous Royal Exchange productions, but this revival of Arthur Miller's most famous play far outshines either of those award-winning shows with a real dream cast.
Don Warrington was last on this stage as Lear in 2016, and now returns as Willy Loman, also a man battling the demons in his head and what he sees as the betrayal of his children and destined for an undignified end. However Loman is no king; he talks up his past triumphs, his great skills as a salesman, how great it is to be able to roll up in a familiar town or pick up a phone and make money, but it's hard to sort the truth from the spiel.
While this may get some people into the White House, Willy doesn't have a family fortune to bail him out when things go wrong—just a very good friend, Charley (Tom Hodgkins), to slip him a few dollars so he doesn't have to admit to his family how bad things are—and so it is left to his wife, Linda (Maureen Beattie), to pick up the pieces, scrimping and saving, while he complains at not having a big-name refrigerator and tells his wife off for darning her stockings. Miller tears away the façade of the American Dream to show the deception and the heartache that props it up.
His two sons, Happy (Buom Tihngang) and Biff (Ashley Zhangazha), are very different. Happy has taken on board the dream, works as a salesman and talks about his great successes and how he will one day be running everything, just as his father taught him. Biff, however, is a disappointment to him: once a promising sportsman, he failed to get into college and ran away, taking on low-paid jobs on farms in Texas but talking about how he loves to work in the open air.
Sarah Frankcom avoids any suggestion of naturalism in her production by placing everything within designer Leslie Travers's rusting drum, looking like a decayed circus ring, dressed with nothing more than a table and two chairs—none of the usual flying scenery, vehicles or running water that we usually see at the Royal Exchange. The setting perfectly portrays the instability of Willy's mind, as we drift in and out of what could be theatrical flashbacks or could be the hallucinations of a sick man, haunted by his past.
This is helped by a disturbing sound design from Pete Malkin, that sometimes breaks out into atmospheric music but then sinks far into the background with a simple tone running under whole scenes, as well as some reverberation on the voices returning as echoes from the past to a man who is not in his perfect mind.
Warrington dominates the stage as a man struggling to keep to the sales pitch of his life while everything is falling down around him, but is more than equalled by the wonderful Beattie as Linda, defending him passionately against her sons, and even against himself. Zhangazha gave us a nice fresh approach to Sky Masterson in his award-winning performance here in Guys and Dolls last Christmas, but here he is stunning as Biff; his final confrontation with his father is one of those moments in theatre when time seems to stand still. Tihngang is also perfect as Happy, to complete a very strong central quartet.
But there is some great talent elsewhere in this 11-strong cast, including Tom Hodgkins as Charley, who shows great affection for Willy even as he enjoys winding him up, and Will Merrick as Bernard, the schoolfriend of Biff and Happy whom they used to mock for his keenness to study but who ends up doing rather better than either of them.
Expect to be sat there for more than three hours, even if it starts on time, but it is three hours well spent for a powerful, tightly-directed and extremely well-performed piece of theatre.
Reviewer: David Chadderton