Death Takes a Holiday
Music and lyrics by Maury Yeston and book by Peter Stone and Thomas Meehan
Danielle Tarento, Steven M Levy, Sean Sweeney and Vaughan Williams
Charing Cross Theatre
–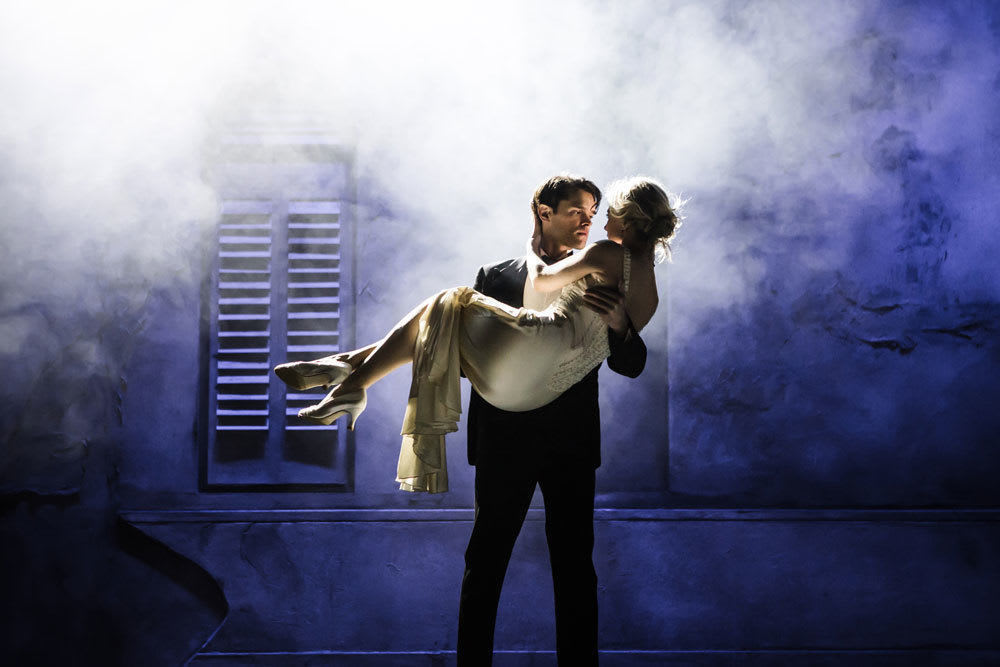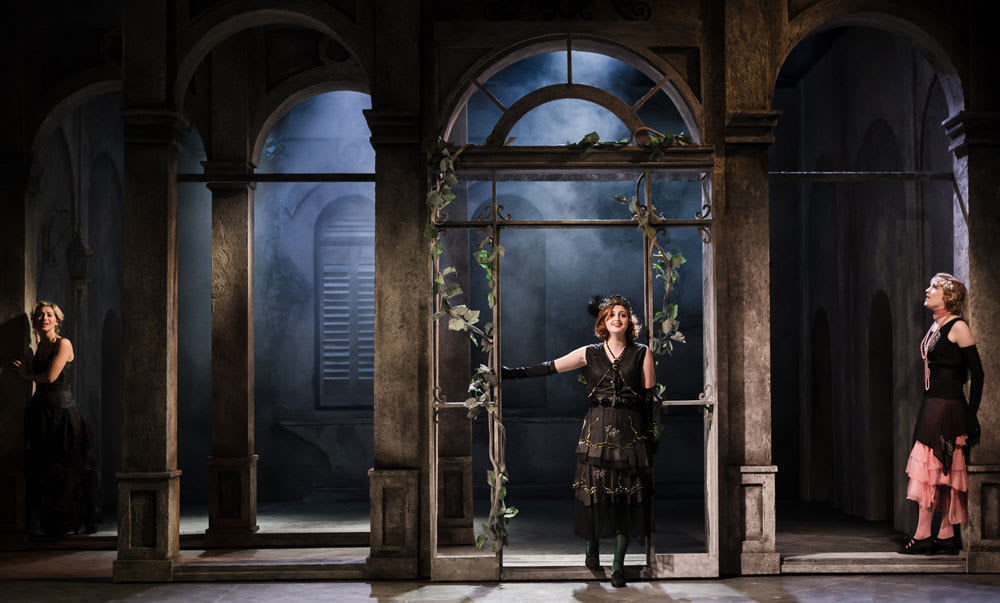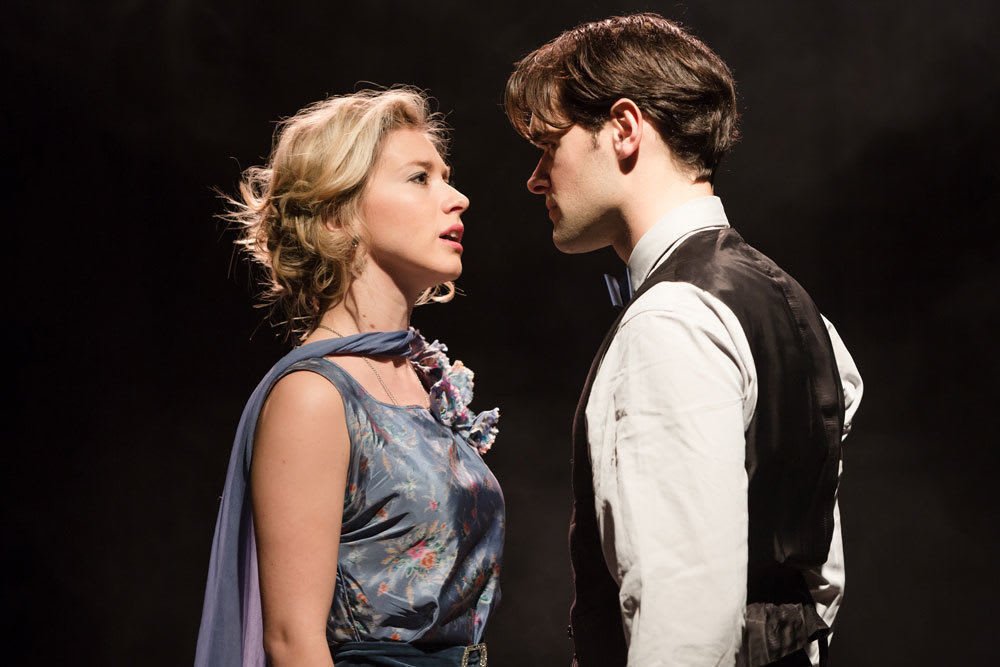 Director Thom Southerland, who has already given us sparkling productions of Titanic and Grand Hotel, now brings another Maury Yeston musical to London in this European première of his 2011 Off-Broadway chamber work based on La Morte in Vacanza (1924) by Alberto Casella.
The Italian dramatist supported the Fascists but there is nothing political about this piece, which presents Death as a character who is fascinated by why people are so afraid of him and cling so hard to life.
The musical keeps the original setting of a villa on the shores of Lake Garda in 1922, so soon after Death had been kept very busy by the World War I slaughter and the influenza pandemic that followed it. It is the home of Duke Vittorio Lamberti whose daughter Grazia has just got engaged to Corrado.
The musical opens with their drive back to the villa from Venice where they have been celebrating, a little too much perhaps for as the cart crashes into a tree Grazia is thrown out of the vehicle. Death is there ready to take her but stays his hand. Miraculously, she is unharmed, not a hair out of place.
Now he appears to Duke Vittorio who presumes his own time has come but is told he must expect a guest for he will take the form of a Russian, Prince Nikolai Sirki (a suicide whose life he has just taken), and is warned that he must not reveal whom he really is or dire consequences will follow for the whole household.
Death shortly returns as Prince Nikolai and as he learns something of mortal emotion Grazia falls in love with him. But what will happen when, Cinderella-like, at midnight on Sunday he must go back to being Death?
This is a romance overshadowed by the events that precede it. Grazia's brother Robert was an airman killed in the war. Nikolai claims to have known him, as indeed he did in his last moments. But Robert's friend and fellow pilot Eric doesn't recognize Nikolai and is suspicious, though something about his eyes seems familiar.
While Death is "on holiday" no one dies or even gets older; indeed the Duke's mother Contessa Evangelina and her equally elderly life-long admirer seem somewhat rejuvenated, though the Contessa has recognized whom he is.
Maury Yerston's score is lively and varied from a flirty number for Robert's widow Alice (Helen Turner) who breaks into a Charleston to a dramatic duet for Zöe Doano's lovely Grazia and Chris Peluso's Death, full of feeling as he develops human emotions, an ominously dark number as the Duke (Mark Inscoe) and his manservant Fidele (James Gant, who will take over as Death from 13 Feb) in "Death is in the House".
Almost everyone gets a musical moment. Eric traumatically remembers an air battle in "Roberto's Eyes", Dario and Evangelina (beautifully played by Gay Soper and Anthony Cable) celebrate their love in "December Time" and Kathryn Akin as Duchess Stephanie touchingly sings of her dead son in "Losing Roberto".
This is a long way from a pop musical; it has the sweep and the charm of an operetta with some lush orchestration. In some company numbers, which supply narrative, the overall sound smothers diction but they build the drama and something always follows to clarify the storyline.
Designer Morgan Large provides an elegant colonnade that folds out in different arrangements from grey walls that together create a gothique atmosphere given added mystery by misting that adds to the chiaroscuro of Matt Daw's lighting.
Death Takes a Holiday is on the edge of being operatically melodramatic. It could easily become camply comic, but director Thom Southerland makes you take it seriously by maintaining its gothique atmosphere and embracing the theatrical. He uses the cast and the furniture to create the car crash, rows of chairs with performers fixed in their poses become the walls of a grotto, scene changes are gracefully choreographed to heighten atmosphere or pinpoint a person.
This is a director of great musicality and his production flows with the music played and sung by a fine band and company in which a slight difference of style marks out the generations of Lamberti.
Reviewer: Howard Loxton