Decadance

Decadancetheatre
Blackpool Grand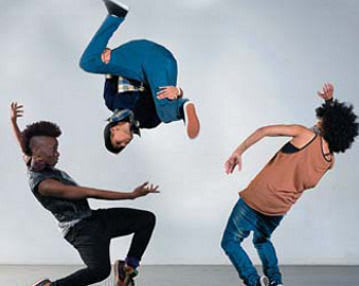 The Deca crew, a female-led, hip-hop dance ensemble from New York, helped launch a highly-creditable autumn season of contemporary dance at this venue.
It's a clear enough sign of the maturity of an artform that has grown out of the Big Apple's pavement dancers of the 70s and 80s. Later this month there's a national tour of Some Like It Hip-Hop, the award-nominated show put together by Sadler's Wells and Zoonation.
That follows on from a similar collaboration between English National Ballet and Flawless, earlier this year. Meanwhile cutting-edge contemporary companies, led by Akram Khan or Henri Oguike, have long ago incorporated elements of the dance style into their choreography.
So while there continues to be a keenness to maybe 'get down with da kidz' there was a strong feeling from this Decadance show that, on its own, the dance style has maybe gone as far as it can.
For while you can celebrate this company's boldness in slowing the choreography right down, and setting it all to Vivaldi's Four Seasons for their opening dance, it does tend to point up the limitations. It's evident in the lack of limb or body extension which curtails each movement and lends only a graceless, perfunctory style.
At least their second dance, "City Breathing", with more familiar hip-hop accompaniment, adds the novelty of dancers with body-mapping hoodie suits that light up like human illuminations and bring their own synchronised movement into play.
But even the addition of 3D glasses—through which to watch the final piece—only serves as a distraction, since they blur the dancers' movement and concentrate attention instead on a lacklustre filmed backdrop.
Take the glasses off and you can see clearly that "When The Sky Break"s offers little more than a prolonged music and movement class that lacks the vital third dimension of depth.
Reviewer: David Upton