Deeds Not Words
Choreographed by Kristin Kelly-Abbott and the company
Abbott Dance Theatre
Customs House, South Shields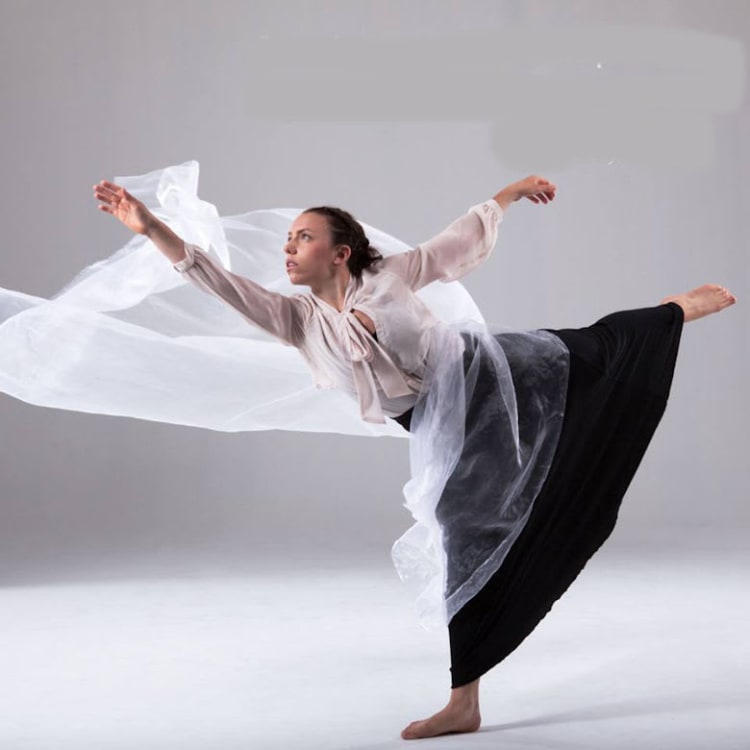 As the title suggests, Deeds Not Words (the motto of the Women's Social and Political Union) celebrates the fight for women's suffrage and the centenary of the 1918 Representation of the People Act which gave some women the right to vote. In it, the cast of five dancers from the company (three women and two men) are joined by a community cast of ten dancers and Custom Voices, the Customs House's community choir.
The piece is a tapestry of scenes from the lives of women in the period, the actions taken by the suffragettes, the protests and demonstrations (and the authorities' reaction to them), the imprisonment, force-feeding, hunger strikes, as well as references to significant figures in the movement and, in particular, to Emily Wilding Davison who died in 1913 when she was run down by Ammer, the King's horse, when she stepped onto the racetrack at Ascot. Emmeline Pankhurst, of course, the founder of the militant direct action group the WSPU, also makes an appearance.
It's dark, not just in terms of the struggle it portrays but in its presentation. Black and white are the predominant colours of the costumes with flashes of the Suffragette colours of purple and green. The lighting is shadowed, often dim, and the dancers move into and out of it, creating an effect rather like a slow strobe—if that isn't a contradiction in terms!
The soundscape, by Breifne Holohan, feels threatening whilst Jessica Dannheisser's music provides the driving force for the often aggressive movement—and it's aggressive on both sides, the Suffragettes' and their opponents'. The movement, in fact, is fast, fierce (in the choreographer's own words), angry and aggressive.
We watch as women are stifled by the narrowness of their lives; we see their protests and the response and underlying it all is violence, the violence of the women's struggles and demands and the violence of the men's attempts to crush them and their ideas. And yet at the end there is a strange quietness, a yearning which we might call idyllic, as Customs Voices sing Sting's Fields of Gold.
I said in my review of the company's previous production, Launch Day, that the professional actors' skill and athleticism are truly impressive and the community dancers and singers are not supernumeraries but an integral part of the piece. So it is here.
Deeds Not Words tours to Forest Arts Centre, Walsall (27 February), The Arts Centre, Edge Hill University (7 March), Newbiggin Maritime Centre, Newbiggin (8 March) and Northern Stage, Newcastle upon Tyne (21 May).
Reviewer: Peter Lathan