Departure Lounge
Douglas Irvine
Instep Theatre
Paradise in Augustines
–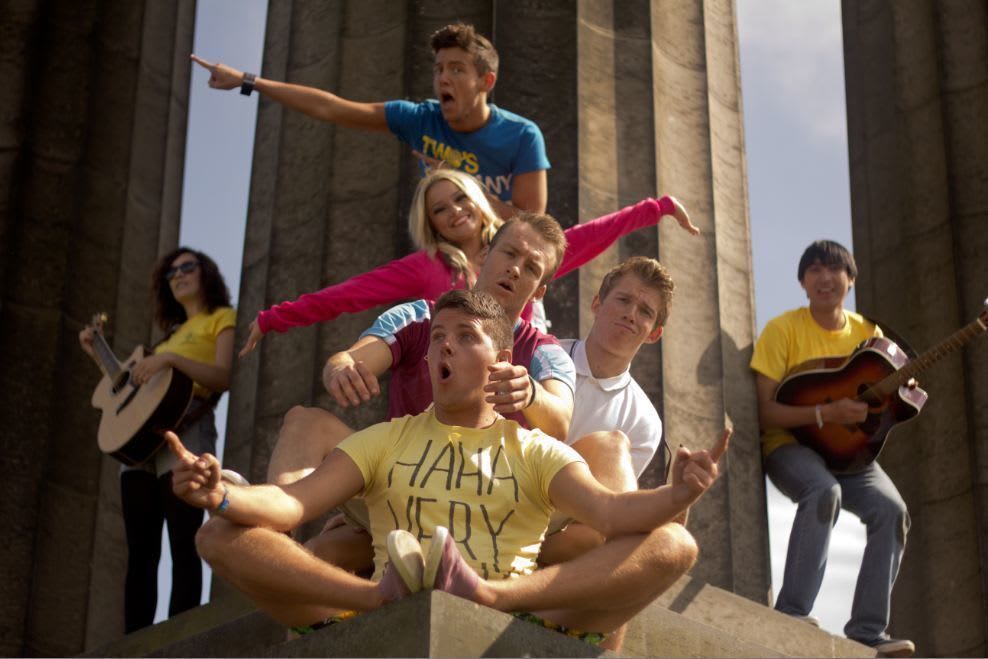 Instep Theatre's high-energy production of Departure Lounge is tremendous fun. Four 18-year-old teenagers are spending a week in Malaga hoping for booze, beaches, birds and well having sex.
They are waiting for their A level results and are having a week in the Costa del Sol's sunshine thanks to the generosity of JB's father who apparently owns half of Ryanair.
They have been friends since primary school and have high ambitions including going to Oxford University and making a career for themselves.
With the holiday over they find themselves stranded in the airport waiting for their flight home and the announcements to update them on progress are hilarious.
Their drunken sexual adventures have left them with confused memories and through a series of flashbacks we discover what happened on that Thursday evening with sexy Sophie.
It's a coming of age story; a rite of passage with secrets revealed and relationships stretched, dashed and eventually reformed as they realize that this is their last chance to kick back and enjoy themselves before the reality of returning to England and facing the consequences of their exam results.
These five engaging young actors perform with so much commitment, stunning physicality and athleticism and wonderful harmony singing you want them to stay in departure lounge forever.
Reviewer: Robin Strapp