Der Freischütz
Carl Maria von Weber, libretto Johann Friedrich Kind
Wiener Staatsoper
Released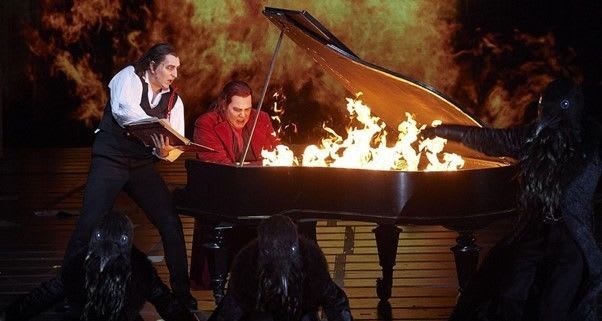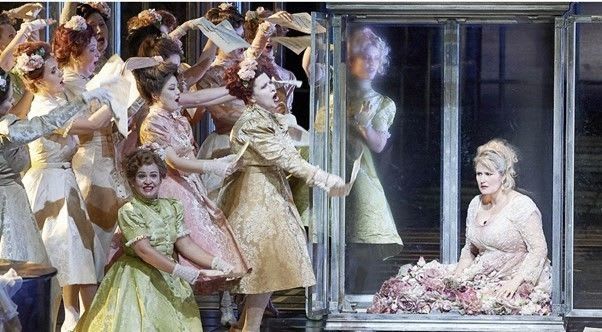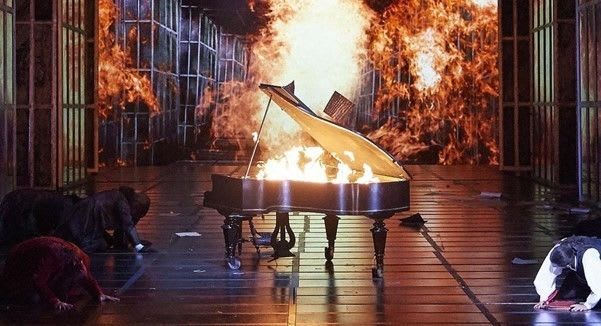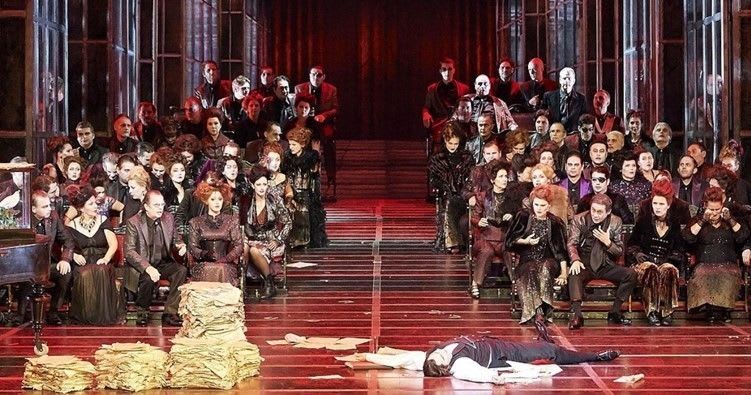 Der Freischütz sits somewhere between The Magic Flute, The Damnation of Faust by Weber's admirer Berlioz and Wagner in the trajectory of mythical, Romantic opera. But its fantastical plot poses an even greater challenge for directors presenting the piece to a modern audience.
What are they to make, for example, of the Wolf Glen, a haunt of demons, or the strange story of hunter's boy Max who must make a difficult shot to win his bride but needs diabolical help to cast the magic bullets that will enable him to do so?
Unwilling to play this fairy-tale in a style acceptable 200 years ago, directors have invoked other worlds—of neurosis or the Internet, for example. In a striking interpretation for Munich, Dmitri Tcherniakov set the piece in a ruthless corporation with a ritual initiation of random shooting from the office window.
Christian Räth's solution requires an even greater feat of metaphysical acrobatics—reimagining Max as a composer struggling to overcome writer's block. Birds extend the metaphor, menacing ravens from the forces of darkness contrast with more exotic species in glass cases, presumably representing the flight of inspiration that the huntsman / artist pursues.
The striking staging, by British designer Gary McCann with lighting by Thomas Hase, is contained within a frame vaguely resembling bar lines.
There is a real coup de theatre as, in the white heat of his concentration, Max's grand piano bursts into flames, fed with his scores by arch-rival Caspar. So do his sheets of manuscript as he bizarrely fires a shotgun at them—or at least most of them do. One malfunctioning prop is the unintended comic highlight of the show.
The former stunt is so dramatic that I suspect it may have been the starting point of Räth's conception. Art and magic go hand in hand is the grand vision. But when it comes to the details of realisation on stage, the man with a pen in one hand and a rifle in the other, it's hard to bridge the gap between concept and action, between director and librettist.
Andres Schager as Max has that distinctive sound of the Wagnerian Heldentenor, not particularly strong in the lower register, but forthright, secure and expressive of his character's creative angst.
His powerful sound is matched by Camilla Nylund as his would-be bride Agathe. She rises seemingly effortlessly over the orchestra as required, but is especially impressive in in quieter, reflective moments, such as the aria "Leise, leise" that she caresses with great delicacy of feeling, as if ironing her silky ruby-red gown.
Alan Held exudes menace in sinister, chalky white-face as Max's nemesis Caspar and Daniella Fally is a teasingly spritely Ännchen, Agathe's cousin.
From the immaculate opening horn quartet, the Vienna Staatsoper Orchestra, the Vienna Philharmonic by another name, sounds wonderful, and conductor Tomáš Netopil, something of a Freischütz specialist, brings out every eerie nuance in the Wolf Glen scene.
Reviewer: Colin Davison