Der Vampyr
Heinrich Marschner, Libretto by Wilhelm August Wohlbrook
Staatsoper Hnanover
Staatsoper Hanover, Germany
–

Listing details and ticket info...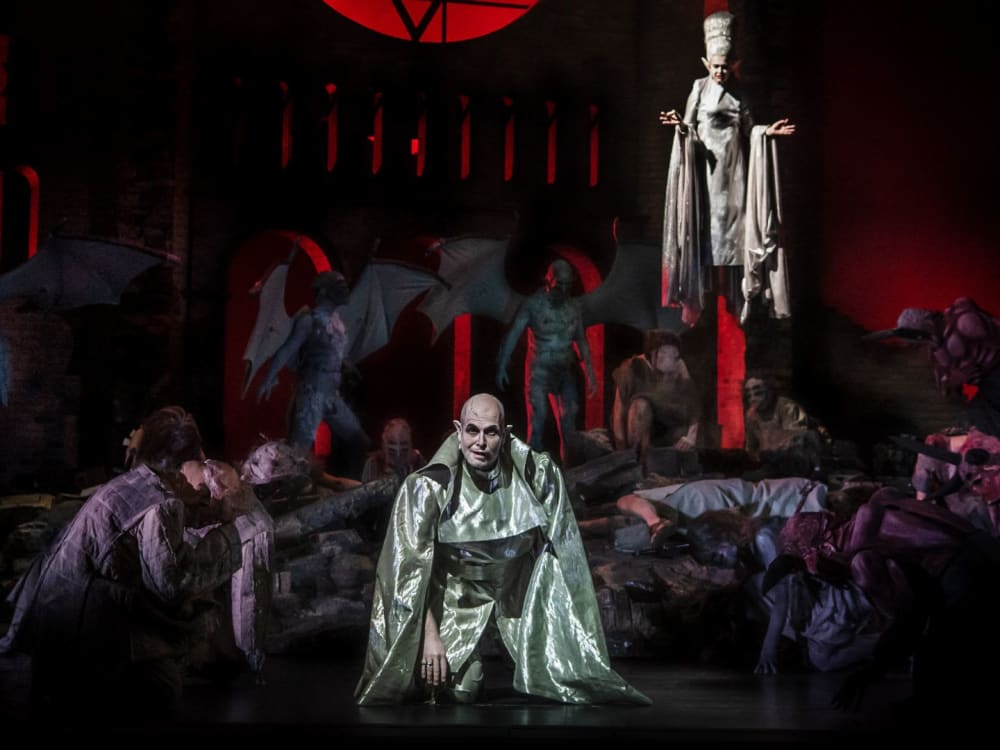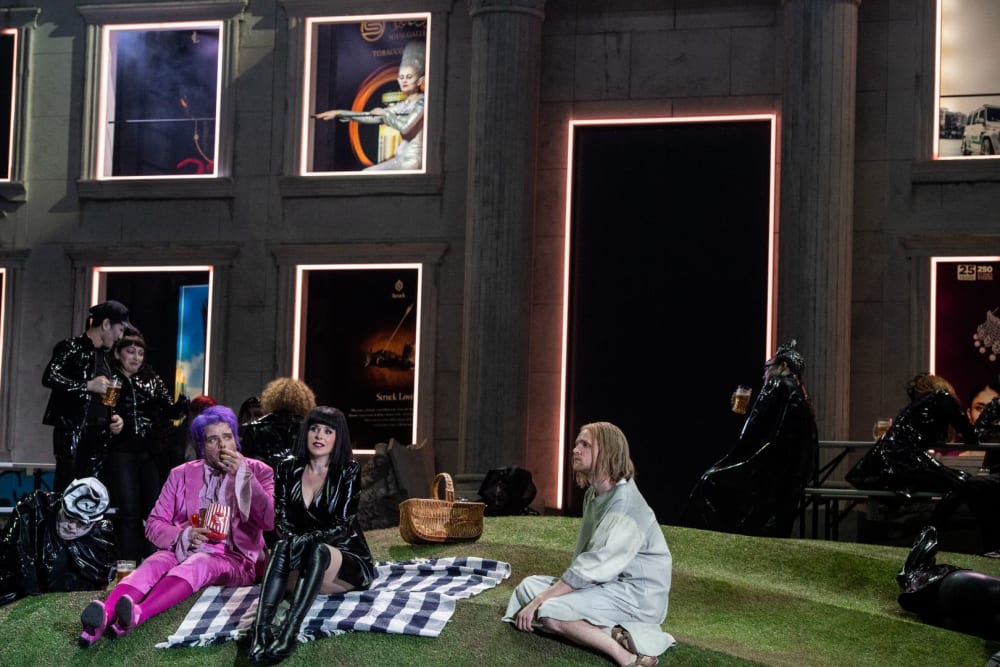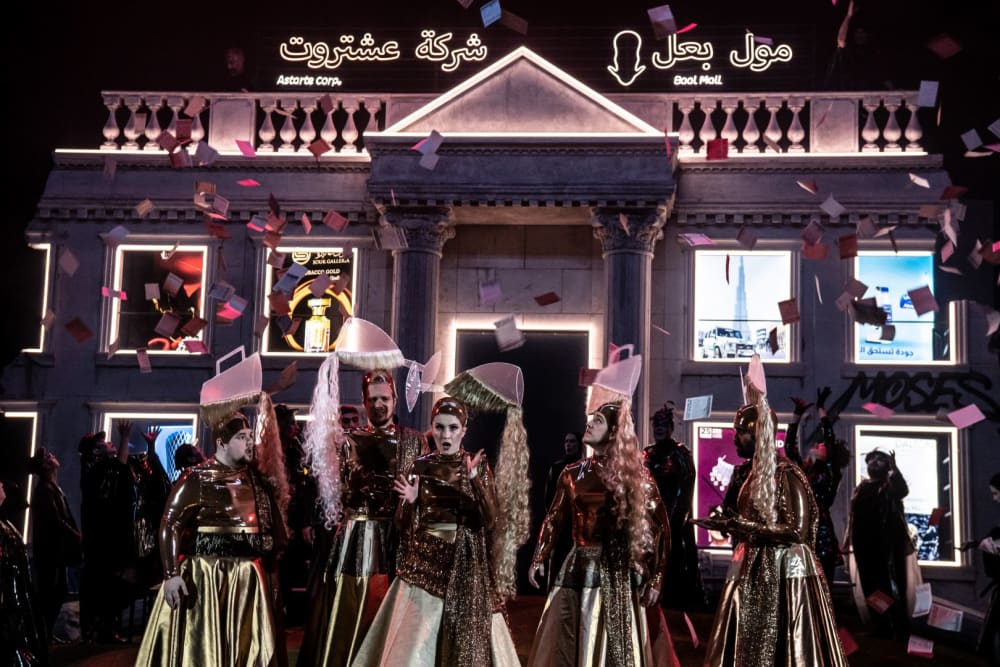 Henrich Marschner (1795–1861) was the most important composer In Germany between Weber and Wagner. What better place then to see Marschner's rarely performed Der Vampyr than Staatsoper in Hanover where the opera premièred in 1828 and where Marschner was artistic director for three decades? His statue stands outside the theatre.
The opera is based on a play which was based on a short story by John William Polidori who was with Lord Byron, Percy Bysshe Shelley and Mary Godwin when they were in Switzerland in 1816 and challenged each other to write a ghost story. Poildori was Byron's personal physician and he created Lord Ruthven, the first vampire in English literature.
At a witches sabbath, Ruthven (Michael Kupfer-Radecky), a closet vampire, is granted another year of life if he can seduce three virginal brides within 24 hours. Can Sir Edgar Aubry (Norman Reinhardt) save his fiancée Malwina (Mercedes Arcuri) from death? Aubry is liable to become a vampire himself if he breaks an oath and reveals Ruthven to be a vampire.
Polidori modelled Ruthven on Byron; but there is nothing Byronic about Kupfer-Radecky, who never cuts a romantic figure and remains a formidable monster presence throughout.
Ersan Mondtag's unhelpful production, conducted by Stephan Zilias, lacking in horror and lust, (essential ingredients of Gothic romantic drama) introduces two new non-singing verbose characters. Ahasver (the Wandering Jew) is portrayed by Jonas Grunder-Culemann as a very insipid Jesus in a smock. Lord Byron is played by a very camp Benny Claessens, who screams hysterically in a pink suit. He looks nothing like Byron and is joined by a male nude, presumably another bloodsucker.
Oana Solomon is cast as the queen witch and she has four very young children (with Gollum-like masks) to act as her attendants and eat popcorn. She has a decent costume. Everybody else seems to be wearing plastic bags. The initial set with its rocky base is difficult for the singers to negotiate.
The cast was unprepared to sing the Ukrainian national anthem after the final curtain call. Music sheets were hurriedly handed out. Many in the audience remained seated.
Heinrich Marschner's Der Vampyr had a live recording on March 25 at Hanover's Staatsoper and can be watched free on the OperaVision channel.
Reviewer: Robert Tanitch