Der Zwerg
Alexander Zemlinsky, libretto by George C. Klaren
Dutch National Opera
Dutch National Opera
–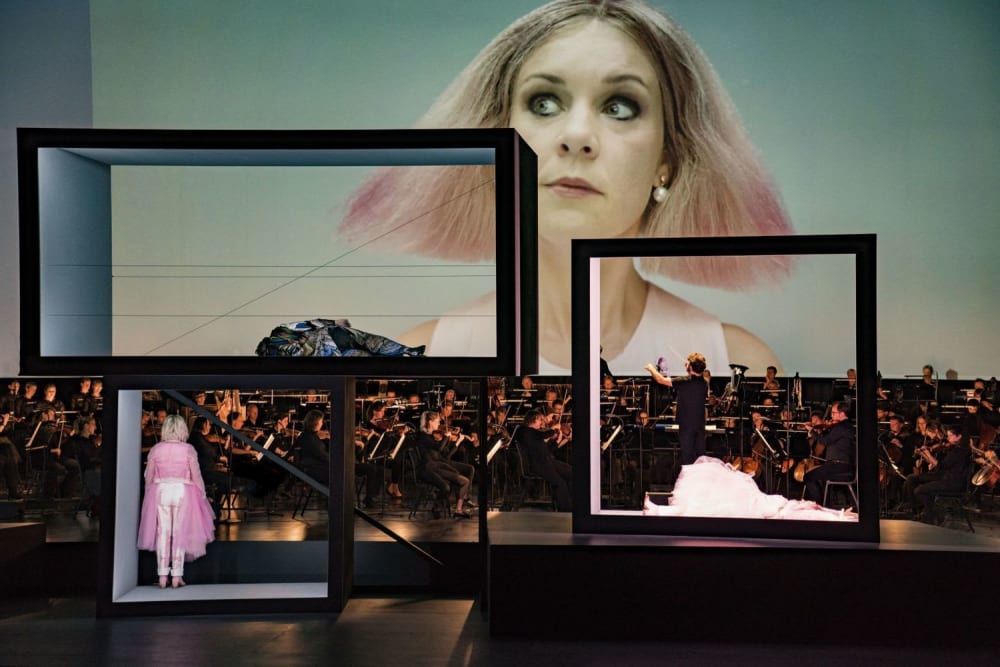 Alexander Zemlinsky's opera, which premièred in Cologne in 1922, is an adaptation of Oscar Wilde's 1889 fairy tale The Birthday of the Infanta, which took its inspiration from Velázquez's painting Las Meninas.
The dwarf, a birthday present for the Infanta (with whom he falls in love), knows nothing of his ugliness; until he looks into a mirror for the first time. He dies of shock and a broken heart.
The music, melodiously rich and passionate, clearly comes out of the affair Zemlinsky had with Alma Schindler in 1900. She was 20. He was a self-effacing and physically unappealing 28.
She described him as "a horrid little gnome, chinless and toothless and stinking of the coffee houses." She rejected him and went on to marry Gustav Mahler. 20 years later, he had not got over it. He identifies with the dwarf. You can hear his infatuation and torment in his music.
This production, directed by Nanouk Leopold and filmed in 2021, comes from Dutch National Opera. There are video projections on a Cinerama screen behind the orchestra who are on stage behind the singers. The somber, magnificent black and silver splendour of the Spanish court is completely missing. The only reference to Velázquez is the wig Lenneke Ruiten is wearing as the Infanta.
The major disappointment of Leopold's semi-staged concert performance is that there is no dwarf. Clay Hilley is so obviously not a dwarf that the storyline and the cruelty of the infanta and the ladies of the court loses its dramatic impact.
The ladies are dressed to look like pigs in pink skirts which get soiled. The dwarf is dressed to look like an enormous bird with a huge wing span. Neither Hilley's nor Ruiten's performances are helped by Leopold's artificial staging which keeps them in their own boxes, quarantined, unable to make close contact.
The Netherlands Philharmonic Orchestra is conducted by Lorenzo Viotti. Zemlinsky's music sounds great.
Der Zwerg can be watched online on the OperaVision channel.
Reviewer: Robert Tanitch