Derailed
Thomas Abela, Dan Lees, Merce Ribot, Patricia Rodriguez
Little Soldier
Ovalhouse
–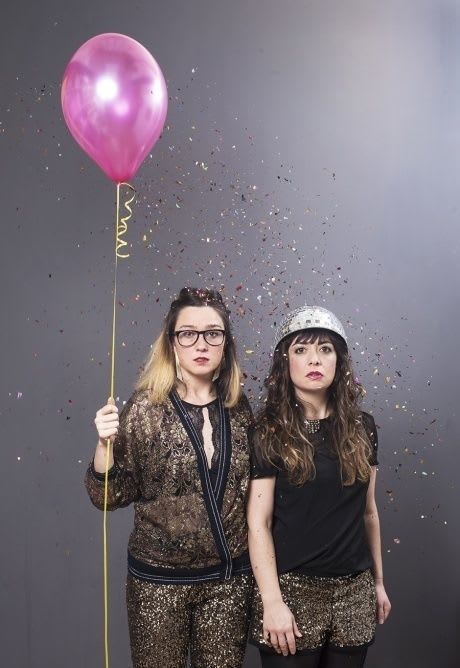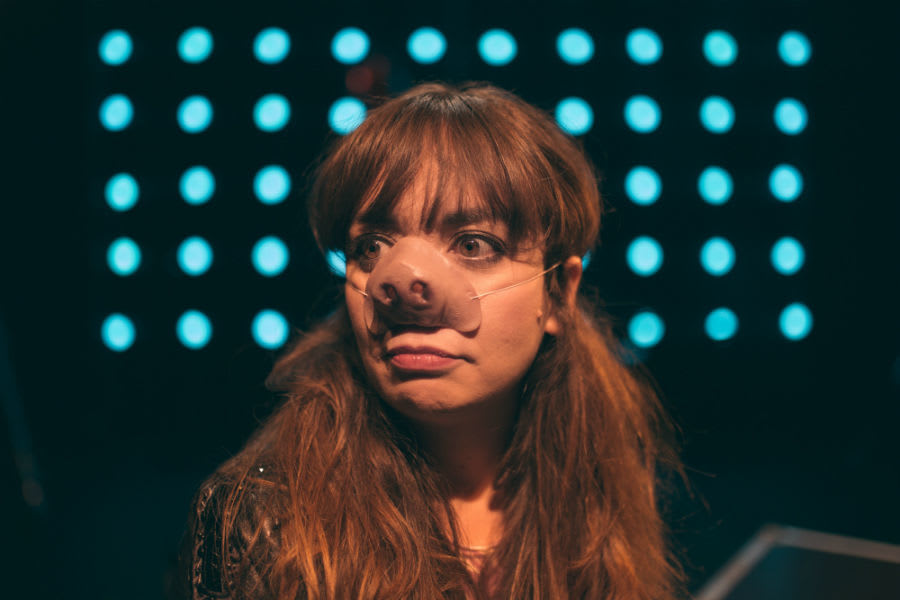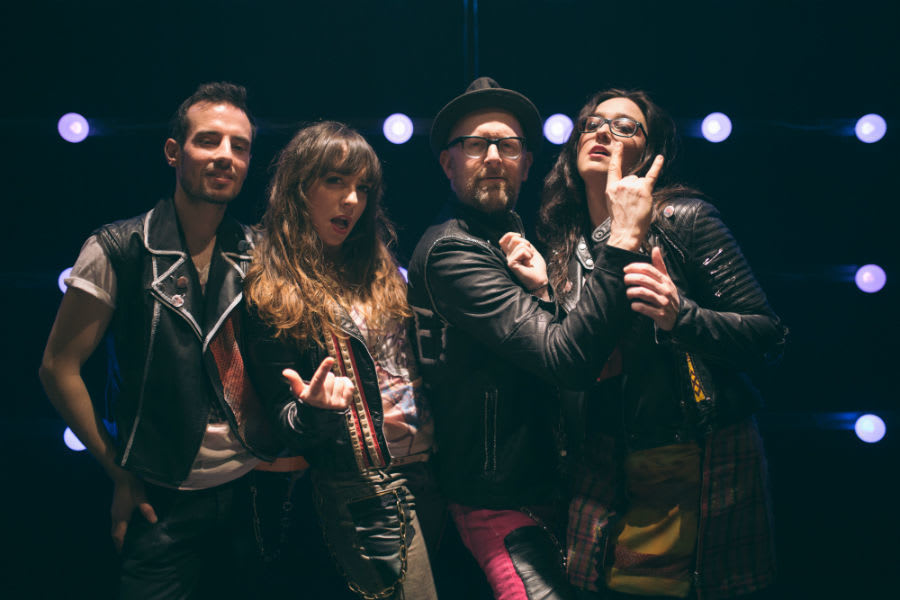 Derailed is a wacky show.
You can never be sure where it is going or why it is going there.
It's pitched as a leaving party for the Spanish performers Patricia and Merce who, post-Brexit, are not entirely sure they belong in the UK.
There are lots of balloons, glasses of wine, gazpacho, music and some games. They show us pictures of them in various locations in the UK, the father of one of them Skypes in for a chat, and as many of the audience who are willing join in some of the dancing.
There is a punk excitement to one or two of the songs though I could never work out any of the lyrics.
My theatre companion Telisha loved the show, declared it a pantomime and decided Patricia and Merce were her favourite actors.
But a pantomime would have had a purpose, a structure and a story. This show lacks all three. Reassemble it in any order and it would still make the same kind of sense. Yet its repeated political references suggest it is meant to have some kind of connection to the world.
They even give us Patricia wearing a pig's nose as the personification of money beating the hell out of the Dalai Lama for no apparent reason.
The same thing could be said of the petition they got the audience to write asking people to let passengers off the train before they get on. They posted it online and by the end of the show it had seven signatures, which they claim showed that we can make a difference.
Perhaps the most telling moment came later when they asked everyone to hug each other to make us feel better. It is a key to a show that wants us to be nice to each other away from reality, controversy or purpose.
There is nothing in the show that could remotely bother anyone politically beyond those who yearn for some kind of coherence in their theatre.
"But isn't making people a bit happier in this harsh world a good thing?" I hear a weary producer cry.
And didn't they quote a number of times that inspiring bit from the Dalai Lama where he said, "if you think you are too small to make a difference, try sleeping with a mosquito in the room."
Yes the small mosquito of all that clowning around did make a difference. It made me want to be somewhere else.
But it made absolutely no difference to the state of the world.
Reviewer: Keith Mckenna