DESH: Akram Khan
Akram Khan
The Lowry, Salford
–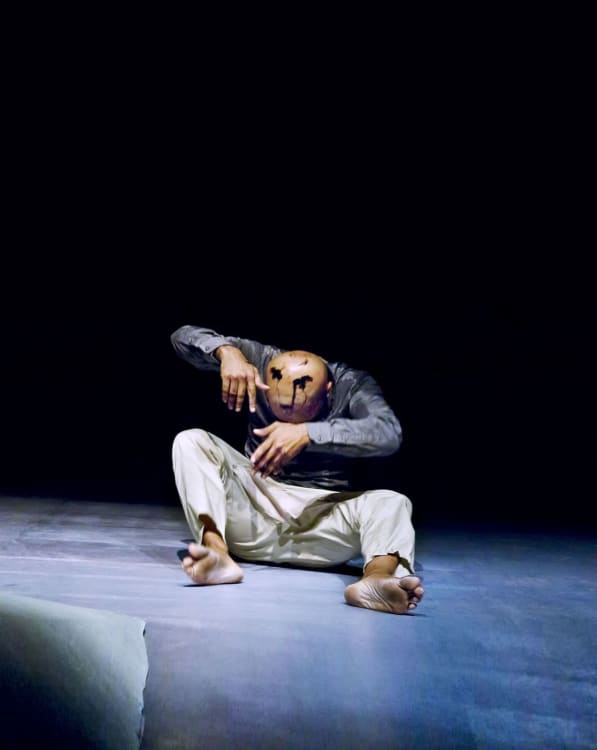 While many may still not know the name, many millions more have already admired the work of Akram Khan.
His choreography was part of the dazzling opening ceremony of London's 2012 Olympics, but even before that global showcase he had acquired a reputation as one of the world's foremost dance artists.
So this venue is privileged indeed to host the only two performances this year of his intensely-personal, one-man dance work, DESH. It coincides with an exhibition he has curated in The Lowry's gallery space, One Side To The Other.
Just as the Olympics' opening set out to identify just what sums up Great Britain, so DESH is a single character's quest to capture the essence of his family's homeland in Bangladesh and its connections to his native Britain.
An 80-minute odyssey into an exotic cultural identity.
Through sound and movement, Khan creates a whirling kaleidoscope that ranges from the traffic chaos of Dhaka to more peaceful moments that involve relating stories to a child. Along the way he struggles with a call centre, or communes with a stooped elderly character he creates, simply by painting a face atop his bald head. It's a little bit of music hall 'magic' with which the dancer has a great deal of fun.
Through repeated rhythms and movements, he induces trance-like effects as well as invoking all the mayhem and mysticism of the sub-continent. The imagery may not always be instantly accessible, but a central section—in which he synchronises with visual artist Tim Yip's projected digital designs—is a magical moment of storytelling. One that's bound to be emulated by many more theatre professionals.
It all adds up to a strange and enchanting style of visual narrative by a highly-skilled performer able to translate cultural differences into enlightening entertainment.
Reviewer: David Upton