Destiny (Osud)
Leoš Janáček , libretto by Fedora Bartošová
2020 Janáček Brno Festival, Czechoslovakia
Janáček Brno Festival
–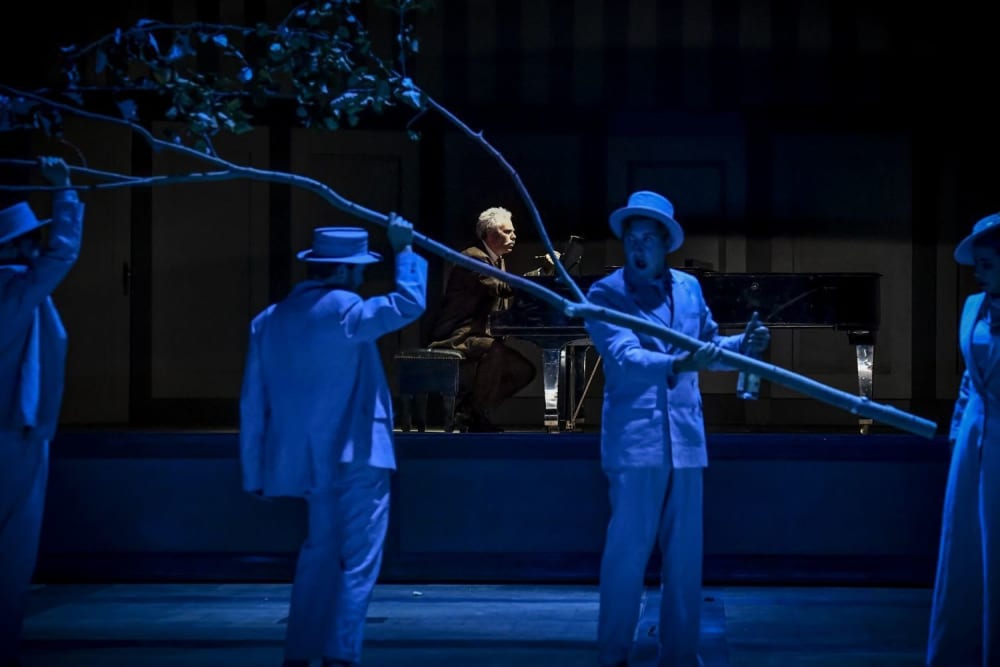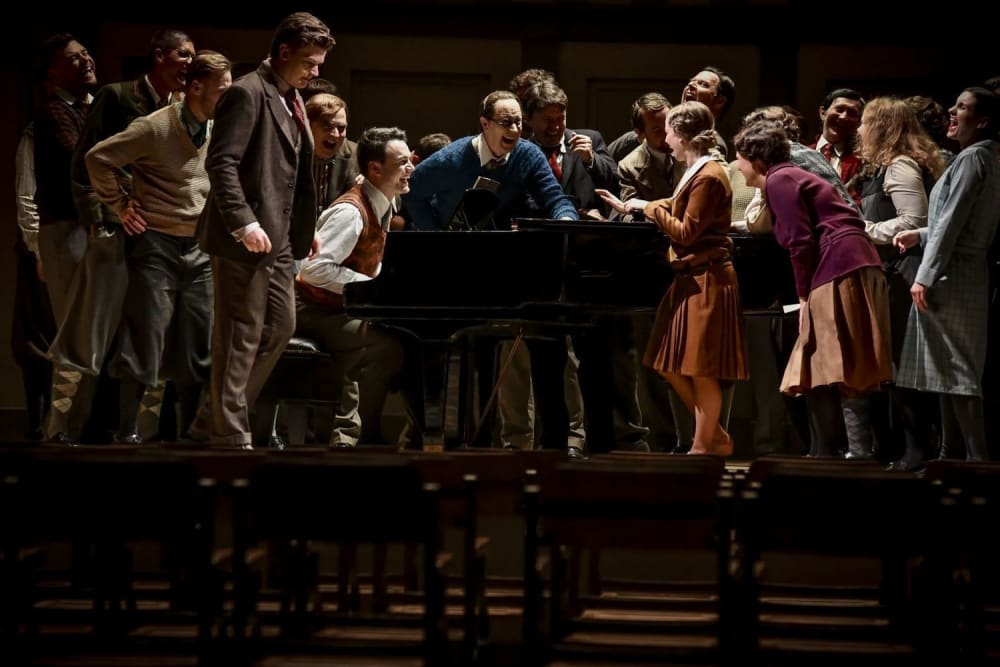 Robert Carsen's revival of Leoš Janáček's Destiny (Osud), conducted by Marko Ivanović for the Janáček Brno Festival, is a rarity. Written in 1907, Osud was not performed until 1958. Janáček, who died in 1928, never saw it performed. I last saw it in 1984 at ENO.
Osud means Destiny or Fate. The opera is autobiographical. He writes about his own infatuation for a beautiful woman The opera is a postmortem on unrequited love. The music is lyrical and full of folk-themed melodies.
The opera is experimental and the libretto is flawed. It's an intellectual statement, in which past and present, art and life, are mixed. The audience has difficulty keeping up. The completed opera has no ending. If I had not done some homework beforehand, I think I would have been at a loss as to what was going on.
Robert Carsen in an attempt to make Osud more accessible has turned Živný, the fictional composer, into Janáček and has two singers to play him. Philip Sheffield is the older man. Enrico Casari is his younger self. Sheffield's white-haired wig makes him look remarkably like Janáček and he gives a strong performance.
The older man remains on stage all the time, reliving the past, his memories full of anguish. We watch Janáček composing and tearing up the score. The entire action, which takes place in a recital hall, is going on inside Janáček's head.
You can watch the 2020 's Destiny (Osud) free on the OperaVision channel.
Reviewer: Robert Tanitch