Dial M For Murder
Frederick Knott
New Vic Theatre
New Vic Theatre, Newcastle-under-Lyme
–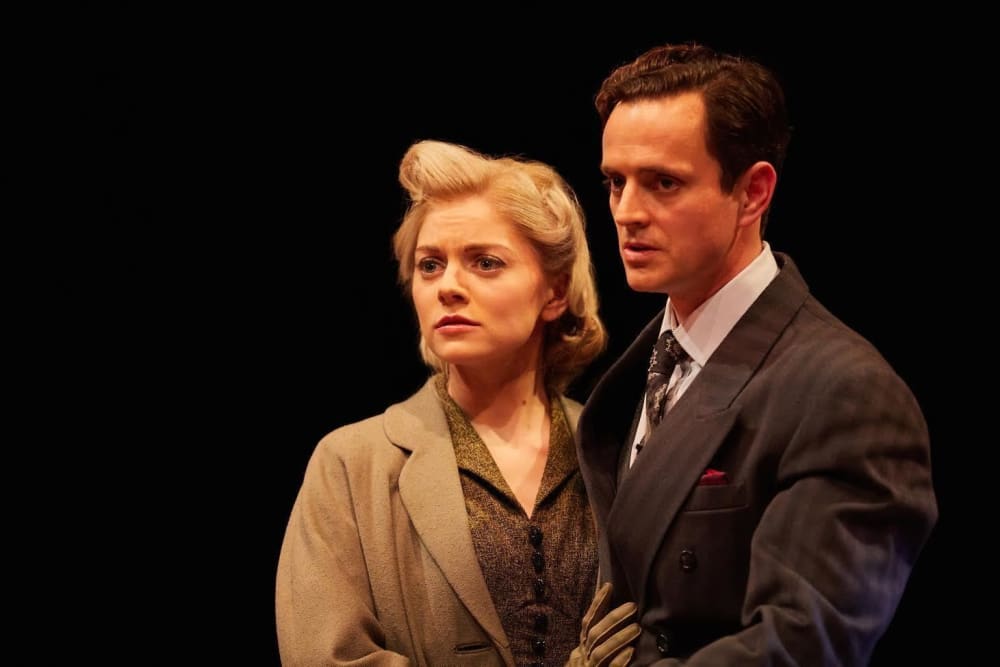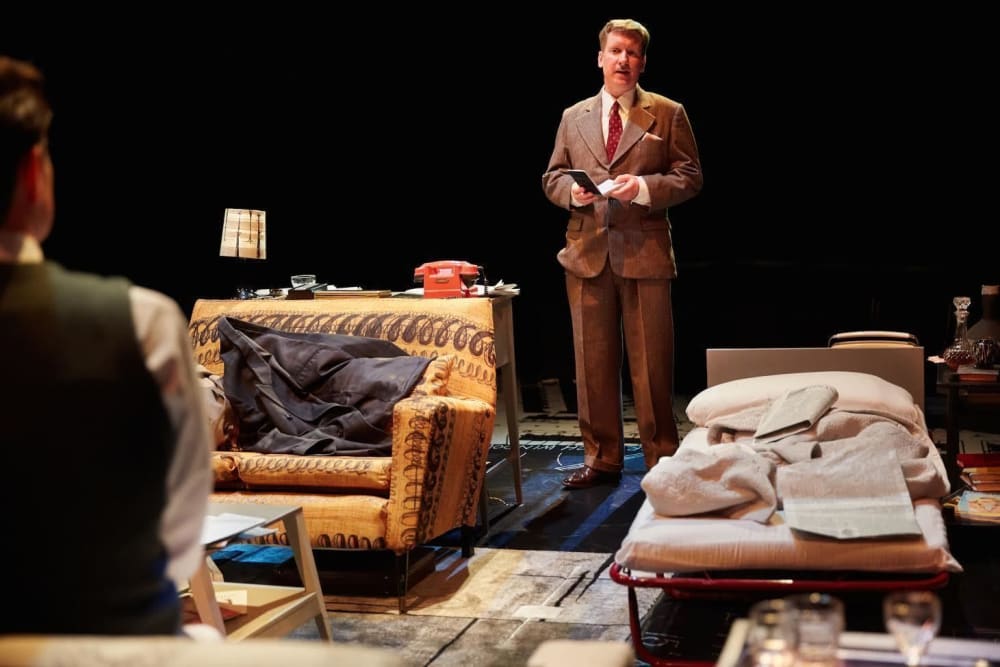 Whodunits, murder mysteries and crime thrillers encouraged theatregoers to leave their armchairs even before Agatha Christie's The Mousetrap had its first performance at St Martin's Theatre in London's West End in 1952.
Around that time, Frederick Knott, frustrated at not being able to write for the big screen, took his agent's advice and wrote a stage play. Dial M For Murder was snapped up by the BBC and was adapted for television before the play moved to the stage and became a huge hit.
The fact that it is regularly performed today—it will be one of the plays in the Classic Thriller Season in Nottingham in 2017—points towards it being a timeless masterpiece.
Knott has come up with what appears to be the perfect crime. But even in the world of fiction there is no such thing.
Having seen the Alfred Hitchcock film Dial M For Murder, I was able to watch Peter Leslie Wild's stage version and marvel at how superbly the piece is written, with several clues pointing the way towards the dénouement.
It is unfair to compare the two directors. Suffice to say that Wild injects a fair amount of tension, particularly towards the end, as the villain may not fall into the trap that's been laid for him.
The plot features former professional tennis player Tony Wendice who married Sheila for her money. After finding out about her affair with American writer Max, he decides to murder her for revenge. He also wants to continue with his comfortable lifestyle.
The production takes a while to get going as the relationships between the three characters are explored. But there are some outstanding performances.
Nicole Bartlett who graduated last year is for the most part captivating as Sheila. Her exuberance turns to confusion, distress and fear as the tale unfolds. She may not come over as totally convincing after being arrested for murder but otherwise it is a faultless display.
William Ellis shines as Tony, the dapper, arrogant English gent with the clipped vowels who needs some excitement in his life now that he has stopped playing tennis. He has no moral compass; in reality he's a bit of a cad.
Paul Brendan as Hubbard the policeman does not enter until the second half. But he makes his mark with his aggressive manner and methodical investigation which ensure that no one will get away with murder.
There is good support from Daniel Easton as Max and Rob Heanley as Lesgate, Tony's former schoolmate who is blackmailed into carrying out Tony's outrageous plan.
Adding to the atmosphere is a radio announcer who reads news reports conveying what was going on at the time as well as preventing boredom during scene changes.
Designer Lis Evans pulls off the challenge of staging this play in the theatre-in-the-round which calls for the audience to use their imagination at various times.
Wild's production of Dial M For Murder illustrates what an excellent play Knott has written. I only hope the sparse Monday evening audience at the New Vic on the night I saw it is not a typical attendance. It deserves a full house every evening.
Reviewer: Steve Orme