Dial M For Murder
Frederick Knott
Theatre by the Lake
Theatre by the Lake
–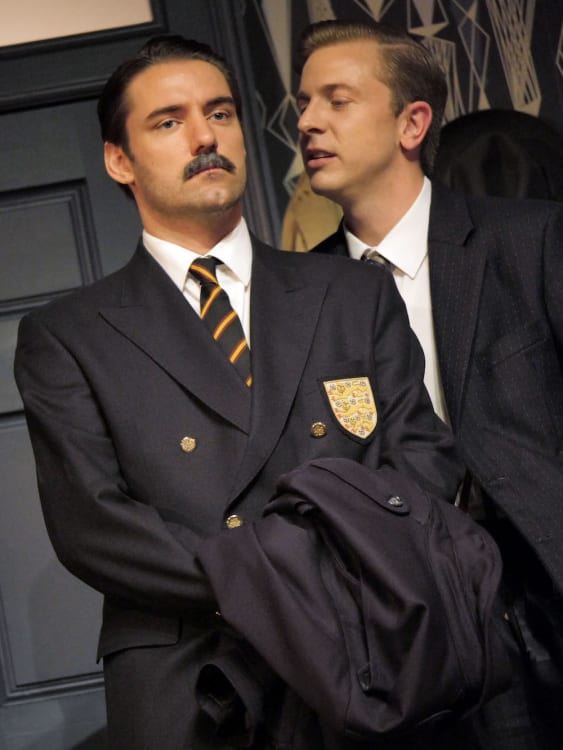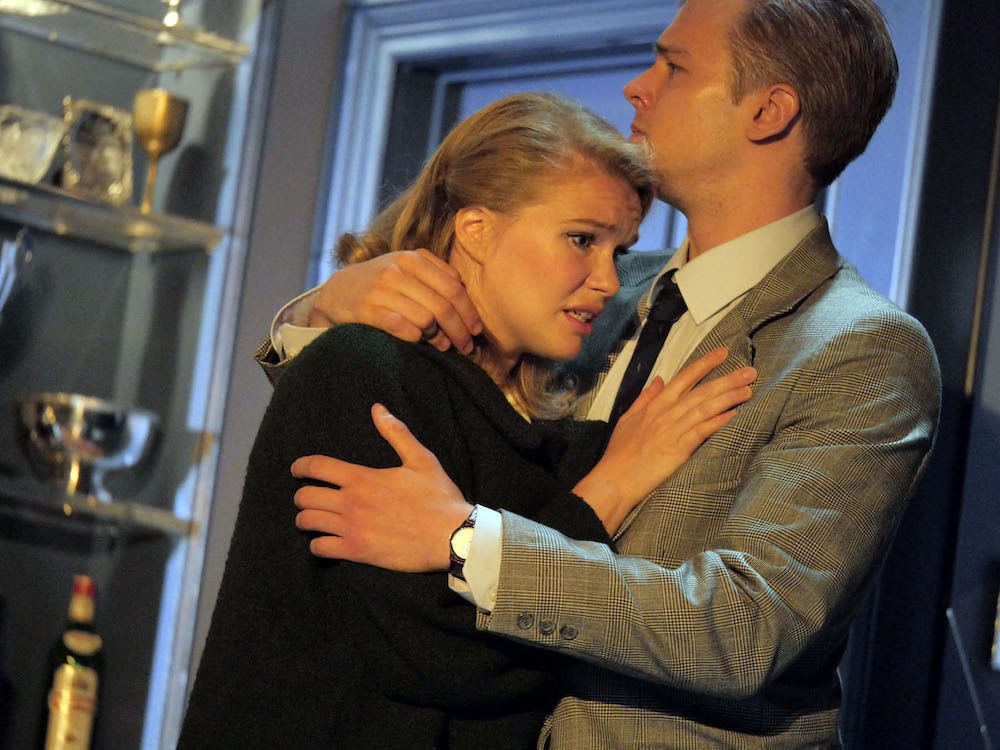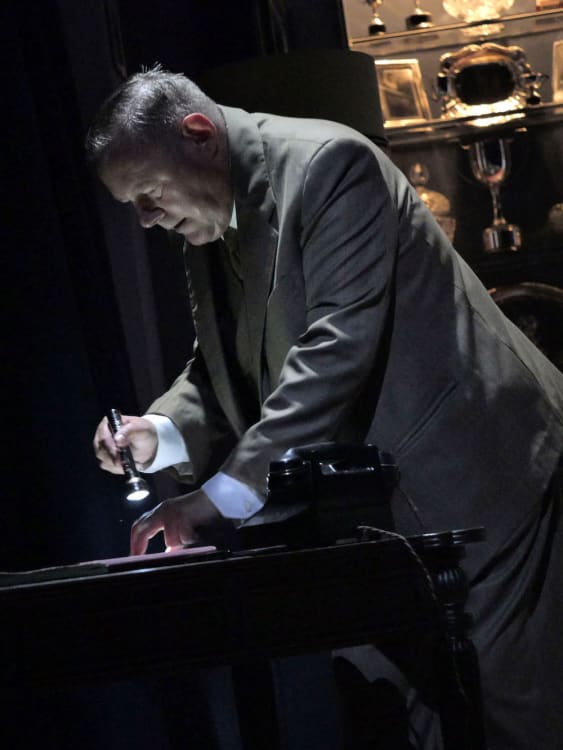 This classic, meticulously-plotted murder thriller was the first play by a writer whose New York Times obituary described him as "notoriously un-prolific".
Perhaps "classic" isn't quite right, though, as there is one crucial element that was unusual for a murder thriller, at least until Columbo came along more than a decade later: the audience sees the killer plotting and carrying out the crime before the detective ever appears.
The plotter in this case is Tony Wendice (Thomas Richardson), whose wife Sheila (Laura Darrall) has been having a bit of a fling with TV murder mystery writer Max Halliday (Oliver Mott), who has just returned from a year in America but has been writing to Sheila. She has been burning his letters, but she kept one—and it seems to have fallen into the wrong hands.
Tony solicits the help of someone he knew at school, Captain Lesgate (Robert Vernon), who has a history of various criminal activities. The plan for Lesgate to murder Sheila in their Maida Vale flat, where the whole play is set, doesn't go according to plan, but Tony still manages to turn the situation to his advantage. However, even after a shocking court verdict, Inspector Hubbard (Peter Rylands) doesn't let the case go.
The play has all the elements of great popular melodrama: an incriminating letter, blackmail, attempted murder, a wrongful conviction, a complex plot and lots of edge-of-your-seat moments.
Sarah Punshon's production keeps the action tense throughout, with a great cast who are all perfect in their respective roles.
While the play's setting is very much of its time, it can still keep an audience guessing. Perhaps it is a little slow for a modern audience—Hitchcock got it down to 1 hour 45 for the 1954 film as opposed to this 2-hour (plus interval) stage version—but it still works very well as an exciting piece of popular family entertainment.
Reviewer: David Chadderton