Dialektikon
Jacky Ivimy
Ex Nihilo Theatre Group in association with Park Theatre
Park Theatre
–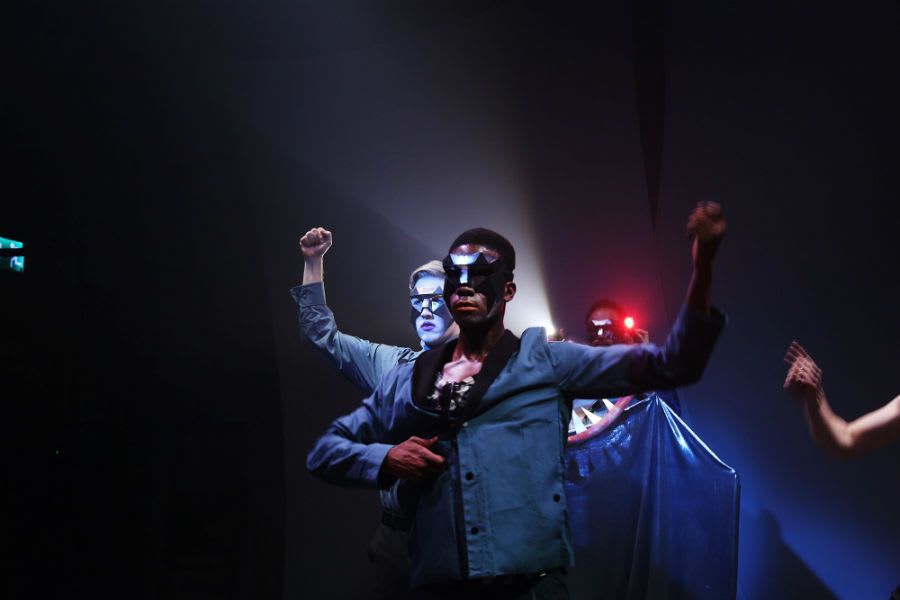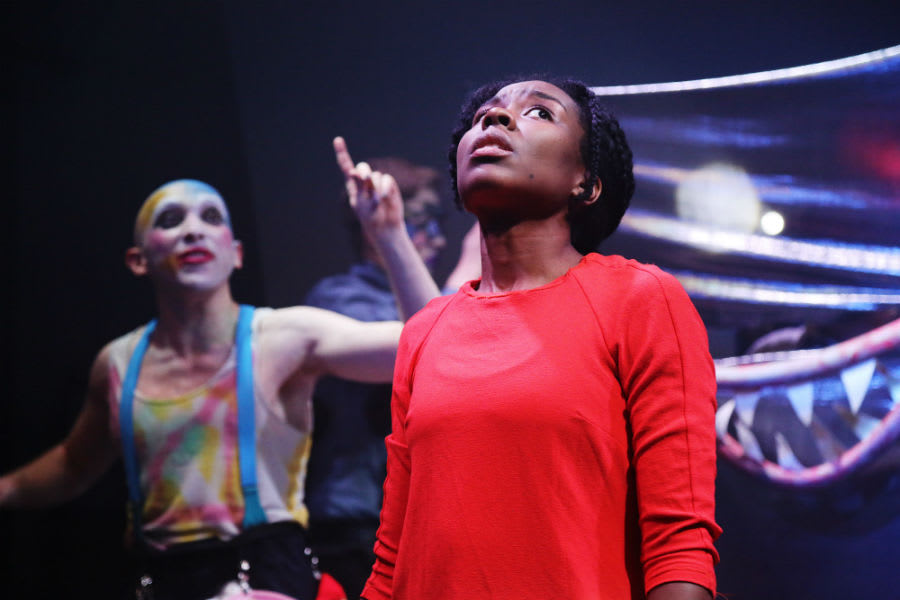 Miranda's (Mary Nyambura) trip into a wonderland of 1960s counterculture is prompted by the sudden death of her grandmother and an attempt by her father to sexually abuse her.
In a highly physical performance that includes shadow puppets, small dolls and masks, she is taken by a magical guardian Ayida Wedo (Sabina Cameron) on a journey to glimpse radicals of fifty years ago.
There is the provocative poetic voice of Allen Ginsberg (Robert Lightfoot) denouncing "Moloch whose blood is running money", the criticism of Western imperialism by Stokely Carmichael (Adrian Decosta) and the opposition to the destructive practices of conventional psychiatry from R D Laing (Rhys Anderson).
The show is an ambitious riff on 1960s radicalism to the rhythmic drumming of Stanley Ohios. It is lively with fine acting and snippets of humour.
But the lack of a strong, integrated storyline makes the political speeches seem like awkward inserts and the only character to really come to life is the servant to capitalism (Benjamin Victor) who seems to have a great deal of fun mocking the radicals and tempting Miranda with the supposed delights of capital.
There is also something else about those speeches. They can seem as topical as the headlines in left-leaning newspapers with Stokely denouncing white American police killing black men and Gregory Bateson (Minal Patel) warning against climate change, but they are little more than rhetorical fragments that don't do justice to the speakers or make good theatre.
Why for instance include a short extract of Stokely mentioning the term "institutional racism" which he originated without including the complete speech with its very persuasive and dramatic illustration of what it means?
And if the polemical remoteness of the fragments isn't off-putting enough, then there is the matter of these 1960s figures with the exception of R D Laing failing to engage with anyone else in the play. They might just as well have been video recordings.
The play has an optimistic message about the way we can, by knowing our history, make a better, more caring world, but theatrically the play is a 1960s bad trip.
Reviewer: Keith Mckenna