Dick Whittington - A New Dick in Town!
Jon Bradfield & Martin Hooper; songs by Jon Bradfield
Above the Stag
Above the Stag
–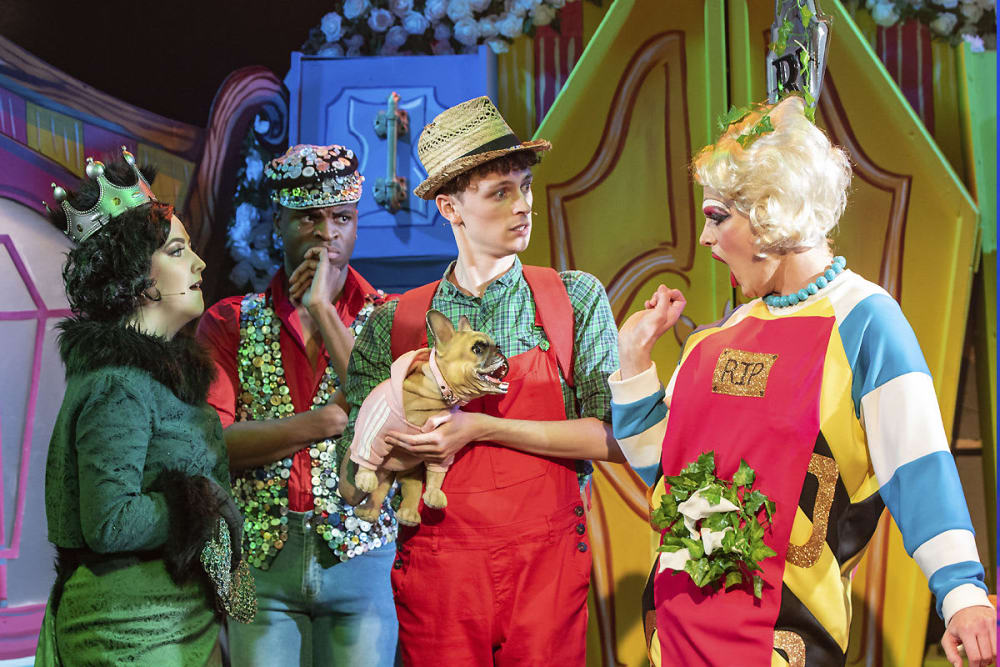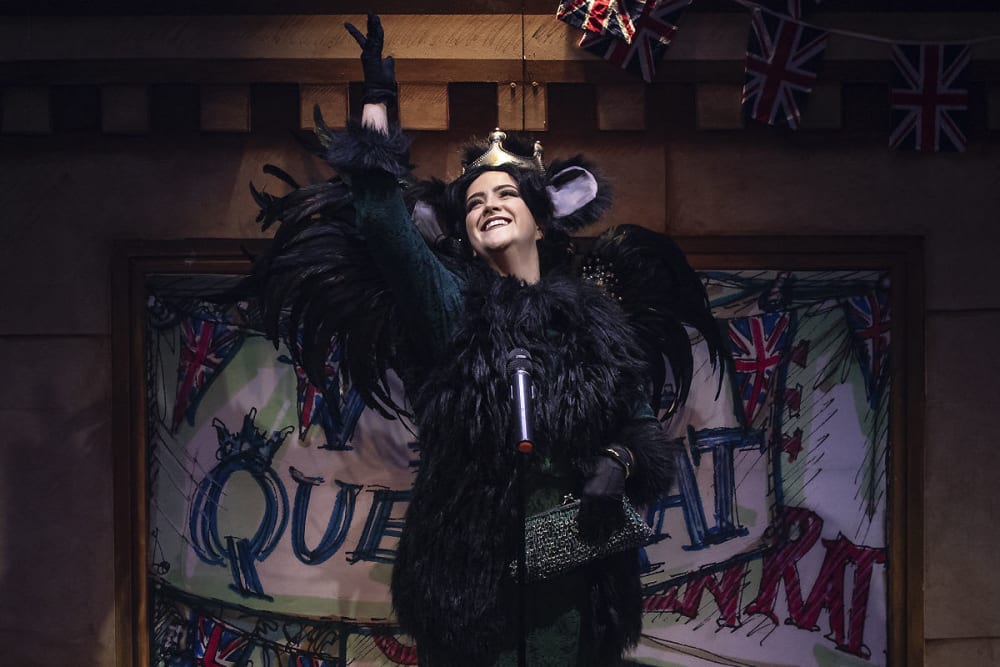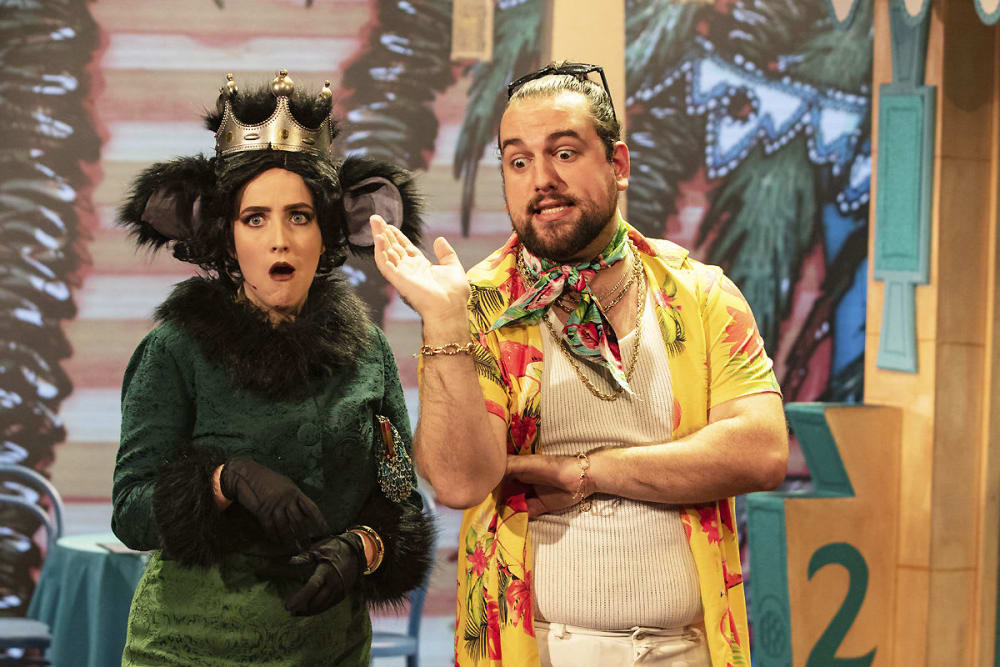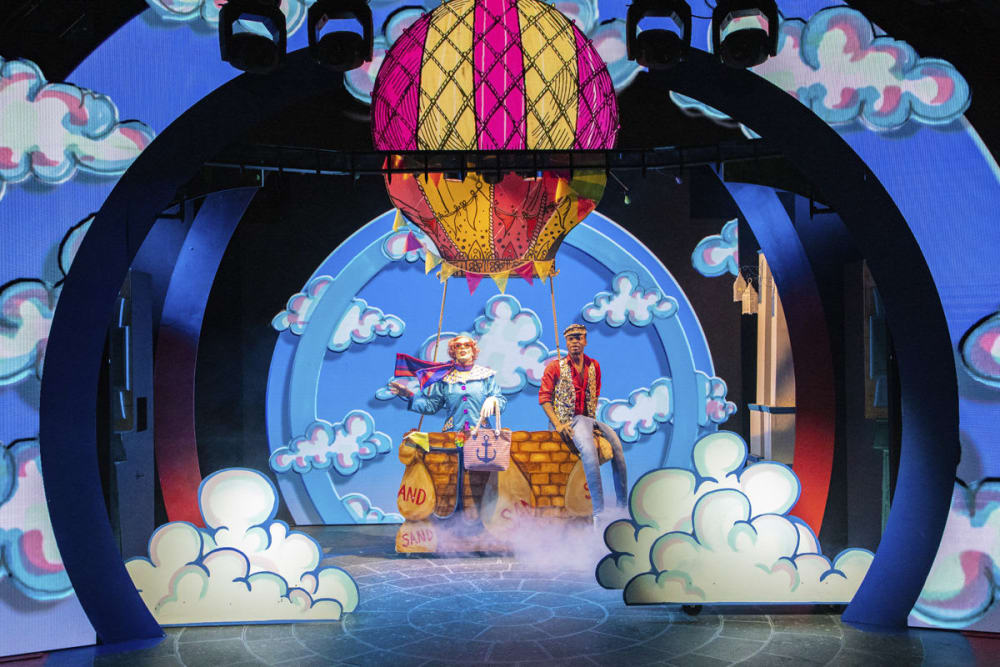 A pantomime first staged in 1814, Dick Whittington has since enjoyed numerous adaptations and now it's back at Above The Stag, refreshed and revived after being forced to close early last year due to the pandemic.
Whilst Whittington may still hail from from Gloucester, Jon Bradfield and Martin Hooper's legendary pantomimes continue to put a queer spin on much-loved narratives. In doing so, they retain all the stock pantomime business, but re-render the stories afresh for the 21st century full of sauce, sass and the sublime.
Many adult pantomimes lose their way in amongst lazy tirades of expletives and smut, but Bradfield and Hooper understand the importance of pantomime conventions and narrative integrity. In their production, Dick falls in love with Alex, who not only fulfils the usual Principal Girl role, but also that of the Comic and Benevolent Agent after a casual encounter results in him being anointed the Spirit of London.
Straddling three stock roles would challenge many, but Keanu Adolphus Johnson's charismatic Alex builds excellent rapport with the audience and together with Matthew Baldwin's Sarah, sets the pace and tone of the evening's entertainment.
Baldwin's Dame is a lesson in the art of timing and audience participation. A running gag involving Sarah's very own lexicon of rhyming slang builds and builds, demonstrating Bradfield and Hooper's playful love of language as well as Baldwin's ability to keep dialogue, no matter how corny, as fresh as the day it was first uttered. Part Bet Lynch, part Lily Savage, Baldwin's Sarah a sight to behold, a force to be reckoned with and the life and soul of any party.
There's plenty of innuendo to stuff even the greatest of Christmas turkeys, including lashings of topicality and spade-loads of satire, but what really sets this production apart is the nuance and exquisite plotting that makes an often tired narrative brim with life and adventure.
It's out with the ship voyage and in with a private jet as a disguised Queen Rat tricks Dick to journey with her to Cecil's Island and force a family reunion in her bid to become Mayor, whilst Dick hopes to find a secret code that will help solve Fitzwarren and Sarah's money woes. Other witty tweaks include Fitzwarren's Emporium becoming an undertakers' and Dick's companion being none other than Gloucester sensation Ariana the Instagram Pug.
Andrew Beckett and Carole Todd's direction and choreography ensures the show zips along at a fine pace, perfectly blending the pantomime mix of chaos and calm and anarchy and order, but act two does suffer slightly from a trio of set pieces in quick succession. An important plot point housed in the Ghost Gag follows a surfboard songsheet which succeeds a slapstick sequence with a malfunctioning ice cream machine. The departure from the plot for such a sustained period stalls proceedings somewhat and lessens the panto staples' impact.
The show's triumphant final scene picks up the pace and presents a crowdpleasing feat of quick-change mastery as multi-rolling Bradley Walwyn reunites both Fitzwarren brothers, Nikki Biddington's deliciously bold and brazen Queen Rat gets her comeuppances and Jonny Peyton-Hill's enthusiastic Dick gets the happy ending he deserves.
Original songs by Jon Bradfield show the true craftmanship in the production with David Shields's set effectively transporting character and audience to multiple locations aided by an ever-evolving animated proscenium courtesy of George Reeve.
Feisty, fresh and fruity, Dick Whittington—A New Dick in Town! leaves its audience gagging for more. After a year of forced abstinence for many, pantomime is back with a bang!
Reviewer: Simon Sladen