Dick Whittington
Phil Willmott
Corn Exchange Theatre
Corn Exchange Newbury
–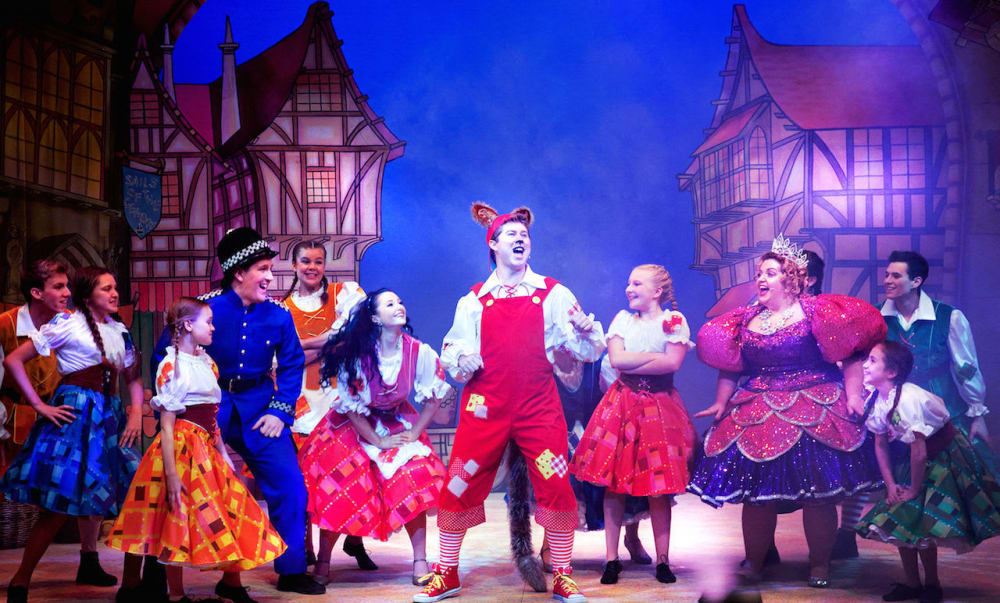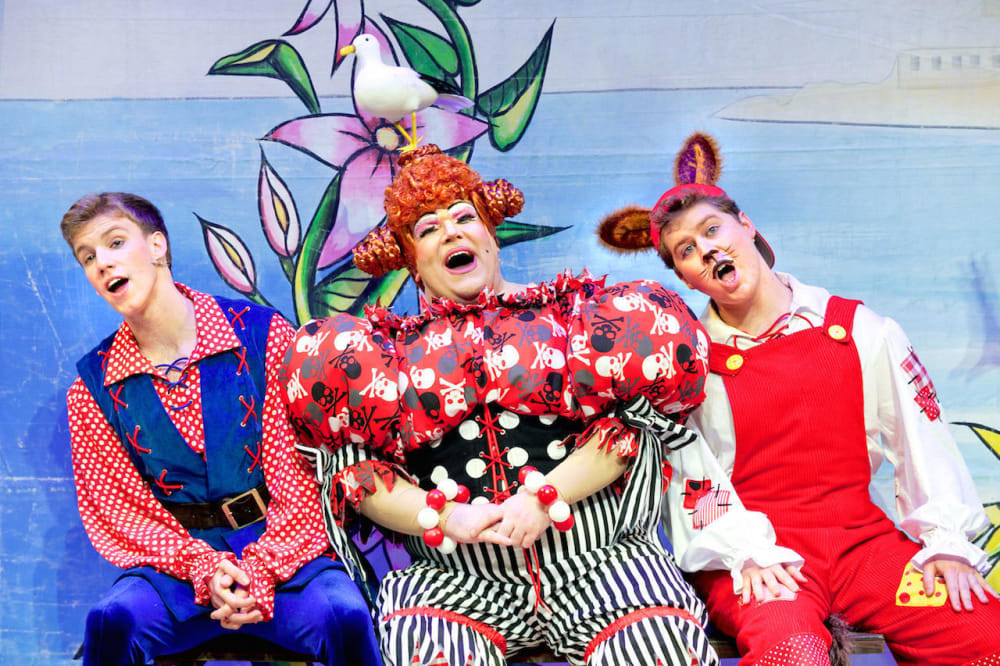 The weather outside may have been cold, wet, dark and windy but inside the Corn Exchange with its welcoming refurbished foyer there was an excited, warm buzz of excitement as the enthusiastic audience waited for this year's pantomime, Dick Whittington, to begin.
Wittily written and splendidly directed by Phil Willmott, this fun, family-friendly Christmas extravaganza has all the ingredients for a "puuurfect" seasonal entertainment and the Corn Exchange has "pulled the cat out of the bag" and has a huge hit on its hands.
This year's set and colourful sparkling costumes (James Maciver) are superb and the hard-working, talented cast are terrific, including the young company of smiling, confident dancers.
Phil Sealey makes a welcome return as Sarah the Cook, the perfect dame with impressive stage presence, in every appearance wearing a more outlandish costume.
Making his seventh consecutive performance, the much loved Mathew Grace was this year playing Billy the Cat and quickly established a joyous rapport with the audience who were more than happy to be in "his gang."
Lizzy Dive is the bubbly Fairy Fuchsia with a vivacious personality and a powerful singing voice who is determined to help Dick seek his fortune.
The action of the story is set in Newbury Bottom where there is going to be an election for a new mayor. King Atticus Ratticus, powerfully played by Oliver Broad who is the consummate villain that the audience loved to boo, is determined to become the "vermin in ermine". But will he succeed?
Christian James, making his second year's appearance as the romantic hero, is a convincing and loveable Dick Wittington who loses his heart to the delightful Alice (Phoebe Lewis) and both sing beautifully.
Playing the three brothers, Oliver Tattersfield is a dizzy policeman, "evening all," a commanding roller-skating King Neptune and a striking Sultan who is betrothed to Alice.
There is excellent support from Leah Carter and Joey Warne in the ensemble.
Holly Hughes's creative choreography is spot on including a delightful energetic tap routine.
There is much to enjoy in this production from flashy pyrotechnics, magical effects, masses of audience participation, dreadful funny puns and a vibrant musical score provided by Richard Baker.
My two young companions thought it was "awesome". Maisie, aged 5, loved the happy ending when Dick and Alice married; she described the show as, "sparkly and cheerful" whilst 8-year-old Henry enjoyed booing King Rat and joining in the singing competition and said it was, "imaginative and magical." You can't get better than that.
Make sure you add this magical show to your Christmas wish list.
Reviewer: Robin Strapp