Dick Whittington
Jude Christian and Cariad Lloyd
Lyric Hammersmith
Lyric Hammersmith
–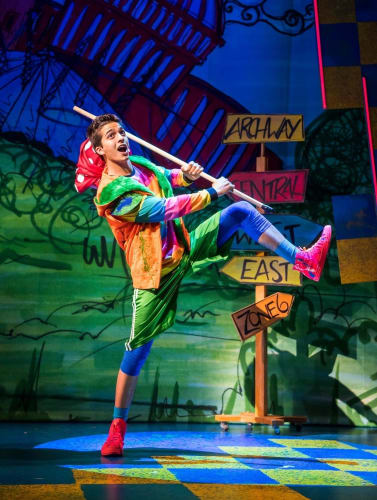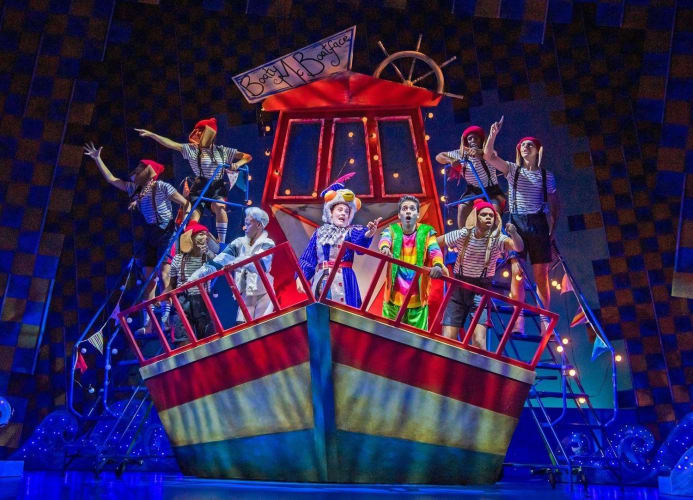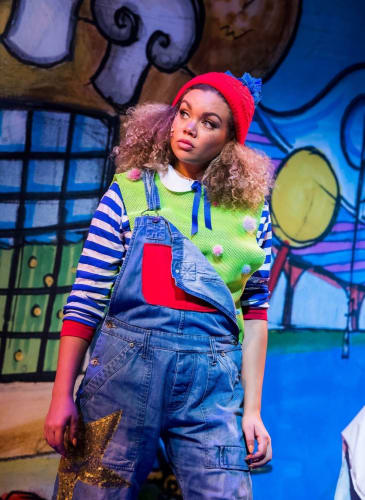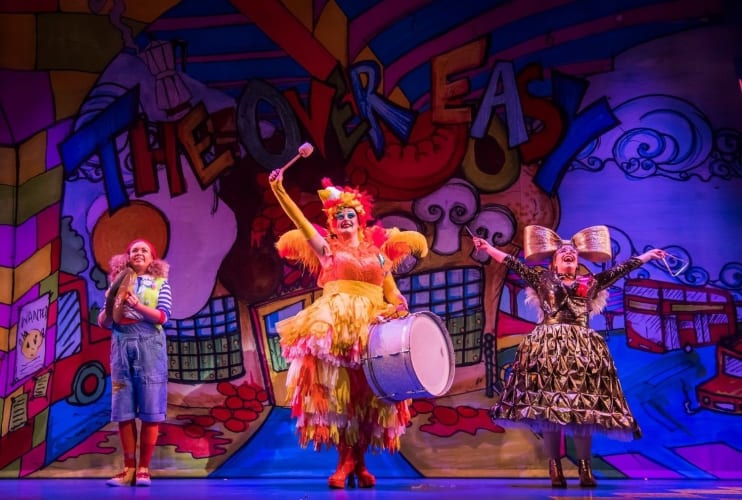 When the Lyric Hammersmith brought panto back to its stage in 2009, little did the theatre know what an impact it would have on the genre. Celebrating diversity in all its forms, the Lyric has become a trailblazer in presenting pantomime for the modern age full of strong characters, contemporary references and plenty a knowing wink to the age old festive tradition.
Dick Whittington marks the Lyric's tenth year of panto and who better to lead the celebrations than Jodie Jacobs's brilliant Bow Belles. With a voice to die for and a character full of fight, she drives the narrative in a script written by Jude Christian and Cariad Lloyd that sees her jingle bell-y tingle when she realises Cardiff-born Dick Whittington is the one to restore niceness to London.
Christian and Lloyd's plot is the strongest the Lyric has seen to date and avoids any whiff of Orientalism by dispensing with Morocco in favour of the beautiful briny seas of Scotland. In a change to the usual narrative, Dick and Tom Cat are kidnapped by Sarah-Louise Young's deliciously devious Queen Rat and packed off on Boaty McBoatface, which suffers the fate of shipwreck on a seabed festooned by vermin.
The underwater sequences are some of the show's finest, with Margaret Cabourn-Smith's sub-aquatic First Minister Mergeon (part mermaid, part pigeon) picking up the baton from where Vikki Stone's Fleshcreep and Abanazar left off. A criss-cross-dressed woman playing a man playing a pigeon, Cabourn-Smith's feathered Mayor evolves into a beard-yielding Captain and a Nicola Sturgeonesque trident wielding sea creature. In a show with a maniacal rat and Keziah Joseph's fleek and streetwise cat, why shouldn't the Mayor complete a tripartite of walking talking animals? Cabourn-Smith's characterisation and comic timing are second to none, providing the perfect balance to Carl Mullaney's John Inman meets Danny La Rue Sarah Fitzwarren, always ready to serve up a tasty treat with a saucy glint in her eye.
Jean Chan's set and costumes are full of exquisite little details such as golden Hermes wings on Bow Belles's boots and squeezy sauce bottles acting as curlers in one of Sarah's wigs. But it's not just the script that's peppered with puns, so is the menu on display in the Over Easy greasy spoon, where customers can enjoy a range of delicacies from "Pasta La Vista, Baby", "BAE—Bacon and Eggs" and "Hamolette and Chips".
But whilst Christian's direction ensures the narrative never stalls, the Lyric has still yet to crack a successful slosh scene. 2018's begins well with the premise of mixed-up orders and smashed avocado, but fails when little gets thrown about and poor timing affects the final payoff.
Luke Latchman's Welsh Dick provides a Principal Boy fresh for the 21st century with Hollie Edwin's dungaree-wearing Alice an aspirational role model for all. Not only does she help run her mother's establishment, Alice also organises Dick's mayoral campaign and rejects his offer to rule London as a duo, responding that she has her sights on parliament and Prime Minister.
At the show's uplifting conclusion, Bow Belles reminds the audience that, "no matter where you come from, if you live here, you're one of us." An important message of inclusion and togetherness in amongst the current political climate and Pantoland's glitter and eccentricity. Yet again, the Lyric has produced a pantomime fit for the 21st century full of vibrancy and heart.
Reviewer: Simon Sladen