Dick Whittington
Paul Hendy
Evolution Productions
Marlowe Theatre, Canterbury
–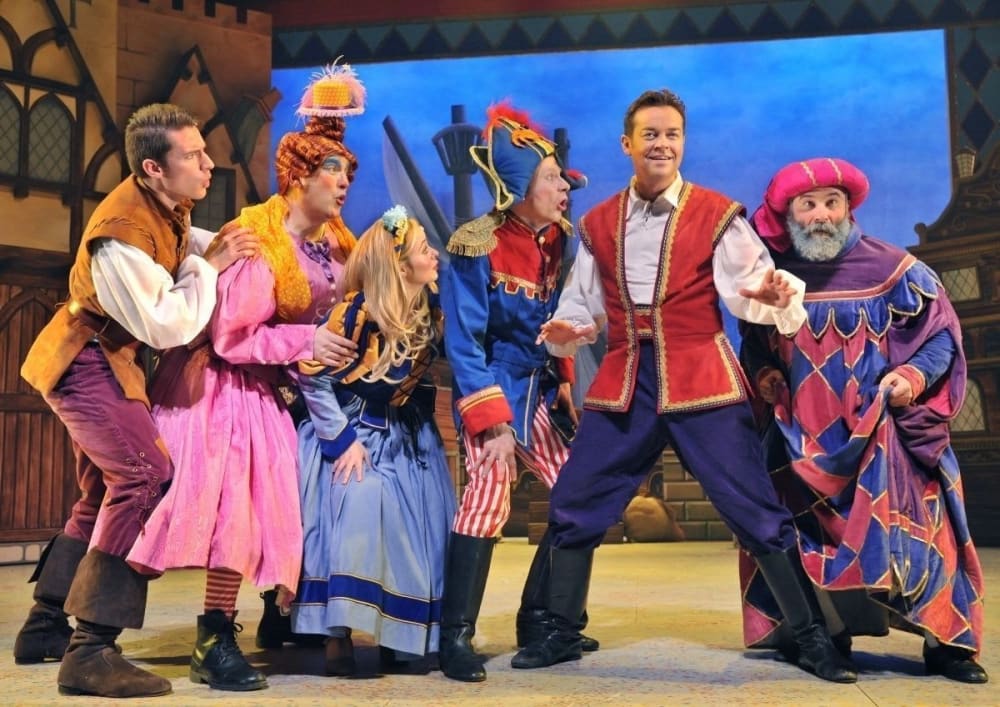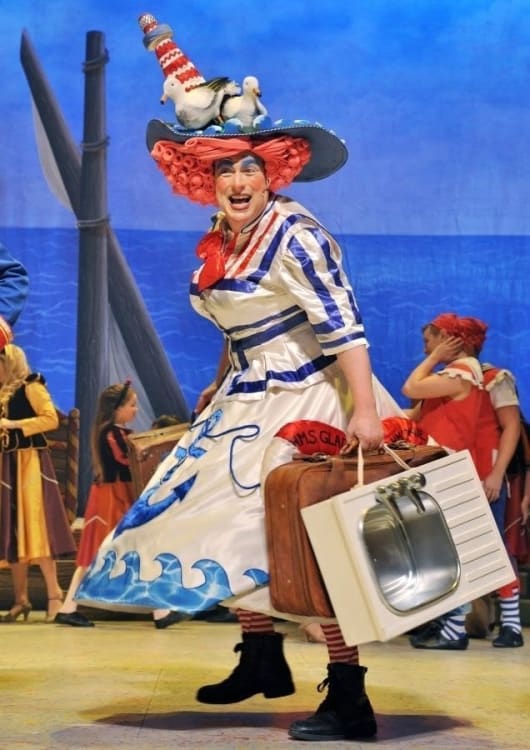 First brought to the pantomime stage in 1814, 2016 sees Dick Whittington as the fourth most-produced pantomime title. One of very few to be based on a real-life-person, the real Richard Whittington became four times Lord Mayor of London and, centuries on, the tale comes to Canterbury to celebrate five years of pantomime in the new Marlowe Theatre.
Having never received the Disney treatment, Dick Whittington requires a little more narrative exposition than its fellow titles. Unlike Aladdin and Cinderella, audience members can't fill in the gaps as easily in the tale of the boy who travels to London to seek his fame and fortune.
Paul Hendy's production zips along at a fine pace with Hamilton underscoring the Immortals' rhyming couplets and acting as a segue between scenes. Characters are introduced and welcomed heartily by the audience, but two plot points appear somewhat underwritten; firstly the reasoning behind a journey to Morocco.
One of the best adventure narratives, Dick Whittington traditionally sees the Alderman charter a ship and crew to set sail for Morocco to purchase exotic goods for his Emporium. This isn't made entirely clear in Hendy's production and so a real motive for the adventure is never established.
Returning for his fifth Marlowe pantomime in skirts, Ben Roddy is yet again the Madame of Mirth as Dolly the Cook. Whether clambering up a ladder for 50p-worth of Humbugs, finding a future husband in the audience or delivering 33 consecutive shop names in part of the now-obligatory Canterbury Pun Run, he excels. Roddy brings a particular physicality to the role from his silly walks to eccentric facial gurns, both of which hark back to the days of Clown and remind us of the Dame's roots.
The Marlowe's Dick Whittington is awash with Comics and, alongside Lloyd Hollett's rib-tickling Captain Crabstick, Stephen Mulhern returns to the Canterbury venue as Dolly's son Billy. The three act as a comedy triangle, with Crabstick often fulfilling much of the Alderman's function of the tripartite.
Slapstick and slosh are very much at the heart of a Marlowe panto and Dick Whittington permits one of the messiest scenes available: the rocking galleon. When the Good Ship Boaty McBoatface gets caught in a storm conjured by the wicked King Rat, the galley rocks side to side as Dolly and Crabstick attempt to cook up a treat. As the boat sways, food matter flies and the galleon becomes a slippery health and safety hazard, much to the delight of the audience who relish in seeing the seafaring gymnastics suffered by Roddy and Hollett as they attempt to stay upright.
Indeed, act two offers much in the way of physical dexterity as it is here Vladamir Georgievsky's Alderman jumps, flips and pratfalls his way through an impressive trampolining act to rival last year's skating routine in Snow White.
But this year's show also has real heart, much helped by Ben Carruthers's Dick Whittington and Jemma Carlisle's Alice Fitzwarren who play their roles with truth and integrity. An acoustic mash-up of "It must be Love" and "The Edge of Glory" has the audience silent and transfixed.
As Fairy Bow Bells, Lisa Davina Phillip is a Caribbean delight, bringing sunshine to the stage whenever she appears and warming up the audience before the main action starts. Her arch nemesis, a one-time Top-of-the-Bill musical theatre star King Rat, played by John Barr, bursts into song, borrowing from musical theatre's major moments and adding another comedy dimension to proceedings.
Fran Wright provides an expressive feline friend for Dick and a Can-Can inspired musical number featuring the Best of British provides a patriotic celebration to what is billed as "The Great British Panto".
However, having survived the clutches of an impressive Kraken, evaded capture by towering ghosts and rid Morrocco of rats, little is made of Dick Whittington's future and the extent to which he did become Lord Mayor of London. Plot point number two, the resolution of the show's narrative, needs a little further signposting so that all are aware that, having righted his name, Dick Whittington went on to preside over London and inspire pantomime writers to tell his story for our entertainment season after season.
Reviewer: Simon Sladen