Dick Whittington
Eric Potts
First Family Entertainment
New Wimbledon Theatre
–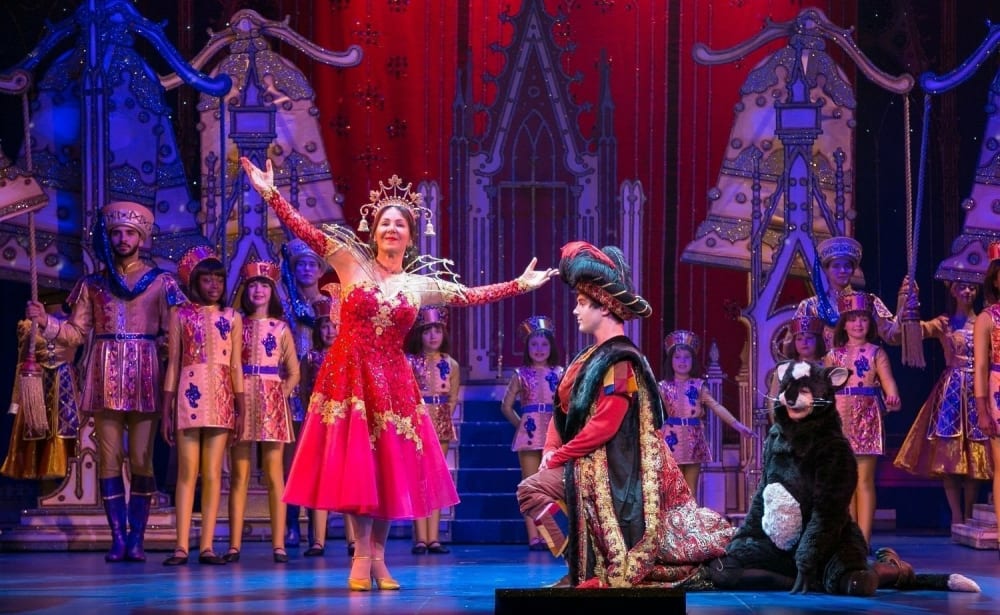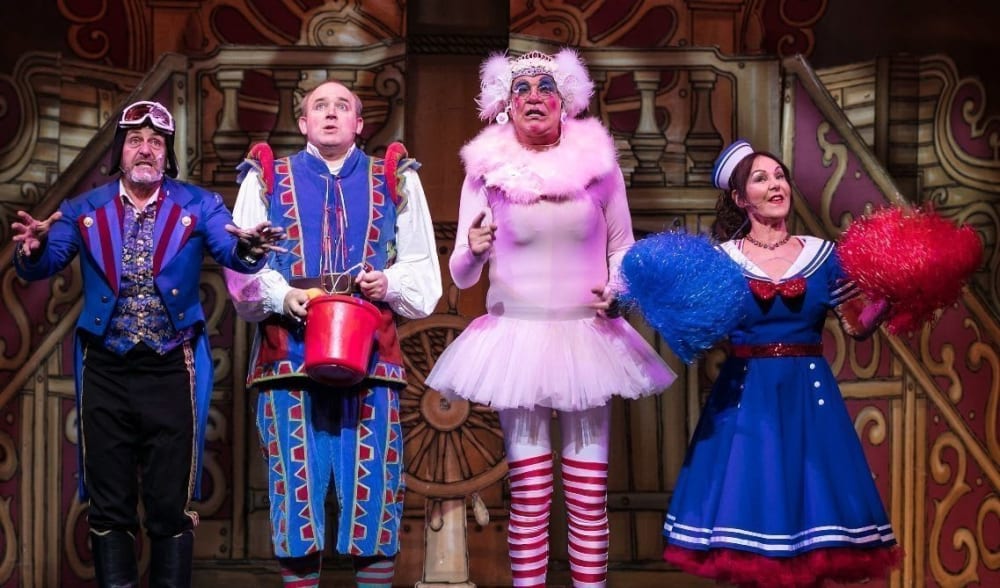 Since First Family Entertainment first burst onto the scene in 2005, the New Wimbledon Theatre has been its flagship venue presenting the biggest and best pantomimes in the land. From David Hasselhoff to Pamela Anderson, Dame Edna Everage to Priscilla Presley, the south London theatre has showcased the biggest talent of the day in productions boasting big budgets, sets, scenery and stars.
However, this year it's all change. No international superstar adorns the poster; in their place, a home-grown national treasure in the form of Arlene Phillips, one-time Strictly Come Dancing judge and Hot Gossip legend.
Of all the pantomime titles, Dick Whittington is perhaps the most British and so it seems fitting that the cast celebrates the best of British Entertainment in Phillips's casting as Fairy Bowbells alongside Matthew Kelly's Sarah the Cook and Tim Vine's Idle Jack. Kelly and Vine are seasoned pantomime professionals and have spent many a season at the New Wimbledon Theatre, but this year is sadly no vintage year.
Atmosphere is an important component of any theatrical offering, none more so than in pantomime. In order to achieve this, two key components are required: good lighting and solid underscoring to help create emotion and convey the tone of the scene.
Sadly, the New Wimbledon Theatre's production of Dick Whittington misses on both counts, with lighting states comprising of bright full stage washes and underscoring appearing in only a handful of scenes.
When Vine and Kelly engage in a comedy baking scene to create a fish pie, the proceedings resemble an atmospheric vacuum. Regardless of how many fish puns Vine delivers or how much Kelly gurns, the scene falls flat as all aspects of pantomime performance are not engaged to help deliver a full sensory experience.
With a first act of only 50 minutes, Wimbledon's Dick Whittington is much shorter than its predecessors and one can't help but think that those extra minutes may have helped develop both narrative and character. At present, the production lacks any investment in the audience with opening spots cut short and very little in the way of call and response conventions enacted, encouraged or developed.
The Ghost Gag is executed at breakneck speed, whilst an appearance from Idle Jack's new friend Terry the Turtle goes nowhere. After generating interest from the audience, the expectation of Terry appearing and being fundamental in the narrative's shipwreck episode is never followed through, leaving audience members uninvested in the plot.
As Fairy Bowbells, Philips tries her best to create some magic, but a hornpipe aboard the Good Ship Lollypop in which the audience receives a dance lesson acts as a plot filler in a production which seems to have had very little investment from either director, musical director or lighting designer.
Having only opened on 9 December, the production appears to be already suffering from fatigue with Matt Harrop's King Rat often mumbling through proceedings rather than becoming the charismatic character the audience love to hate.
Tim Vine's quips of Tommy the Cat resembling more a badger than feline friend are met with hearty laughter; not at the absurdity of the suggestion, but of the truth behind the resemblance of a costume more likely to be found in an old dressing-up shop, not onstage in a production that should be able to compete with the West End.
First Family Entertainment has indeed missed a trick here in creating an affordable rival to the London Palladium. Whilst Sam Hallion (Dick Whittington) and Grace Chapman (Alice Fitzwarren) have fine voices and do a fine job in driving the narrative, they cannot make up for a production that lacks pace, atmosphere and that all-important sense of comic anarchy. Aaron Renfree's choreography, skilfully executed by the ensemble, injects some life into an otherwise lacklustre production.
Reviewer: Simon Sladen