Dick Whittington
Eric Potts
First Family Entertainment
Opera House, Manchester
–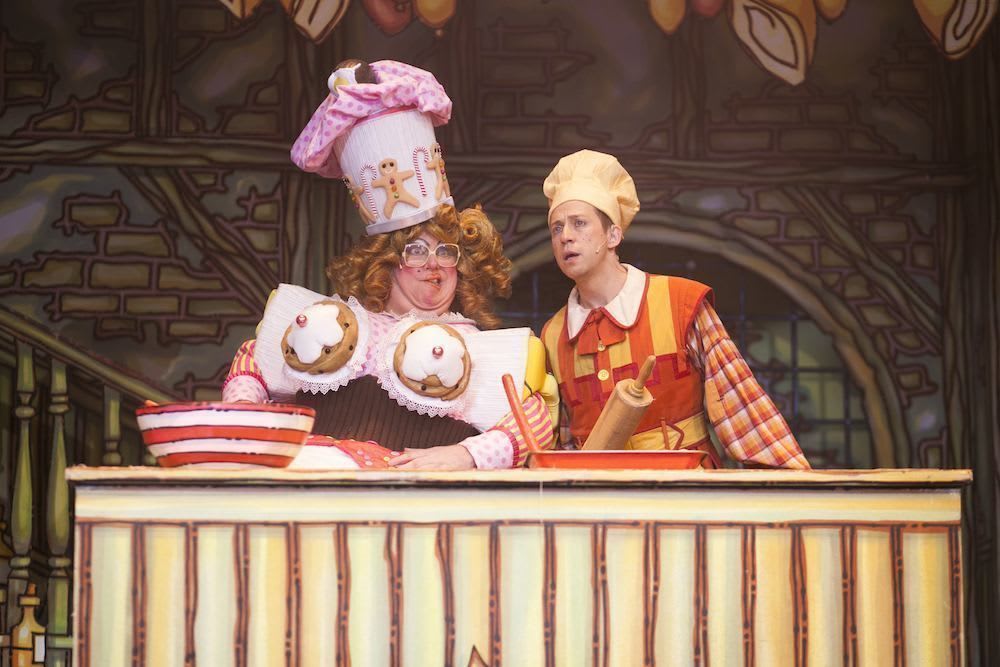 First Family Entertainment is back at the Opera House and, once again, comic Tam Ryan, while not top of the bill, is star of the show.
His popularity with Opera House panto-goers over the last few years appears to have been acknowledged in Eric Potts's script, which gives Idle Jack a far bigger role than any other character in the show. As always, Ryan makes the most of this with wonderful rapport with the audience.
Even Potts's own character of Sarah the Cook makes fewer appearances than might be expected and never gets an opportunity to properly establish a relationship with the audience. If you've seen the recent press stories lamenting the death of the pantomime dame, this production shows her to be alive and well but perhaps in semi-retirement.
The kitchen scene seems to promise a slosh scene, but there is no mess whatsoever; instead we get a suggestive routine with rising sausages. There's no "behind you" and we don't even see the dame in the songsheet scene, so we were never split in two to compete with our singing.
Ben Faulks is a strong principal boy as Dick, who delivers well some comic banter with the audience. Opposite him, Britain's Got Talent winners Ashleigh and Pudsey play Alice Fitzwarren and her dog; while she isn't the strongest of singers, Ashleigh is fine as a principal girl, and her BGT-winning act with her canine partner is quite appealing.
The forces of good and evil are represented by Jodie Prenger as Fairy Bowbells, who delivers the comic verse perfectly and belts out a couple of great numbers, versus the wonderful Samuel Holmes as a debonair King Rat, who gets to sing a great version of "Going Underground" by The Jam.
The principal cast is completed by Anthony Houghton as Alderman Fitzwarren, Hayley Jane Goold as Tommy the Cat and Ben Goffe as diminutive seaman—with some impressive dance skills—Captain Titchworth.
The group comic number this year is "If I Were Not Upon This Stage", which is a bit mechanical and nothing like as riotously funny as last year's "Twelve Days of Christmas".
There is a beautiful, glittery set and colourful costumes from designer Terry Parsons, and an extremely impressive 3D underwater film sequence—for which 3D glasses were provided for free; cinemas please take note—which was still stunning despite being obviously generic and not featuring any of the characters from this panto.
Technically the only down side is the sound, which is harsh on the mics and dull on the orchestra, and poor balance at this weekday matinée meant that even Jodi Prenger was drowned out occasionally.
But all-in-all it is a fun show with at least a suggestion of most of the traditional elements of panto. It's a great night out for all the family, but not a cheap one, especially as ATG is adding a "transaction fee" of £4 on every booking through its in-house agents on top of a per-ticket "booking fee".
Reviewer: David Chadderton