Dick Whittington
Peter Duncan
Oxford Playhouse
–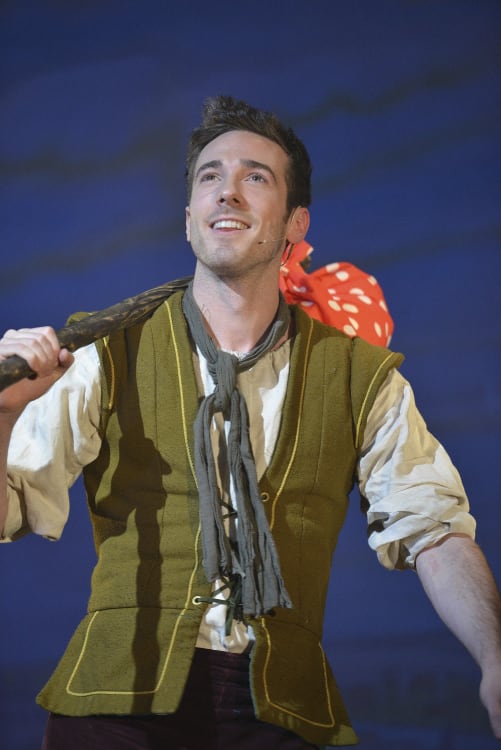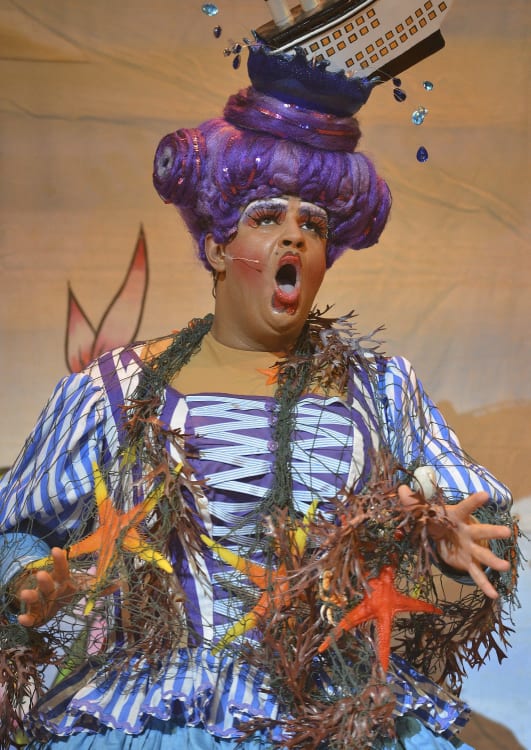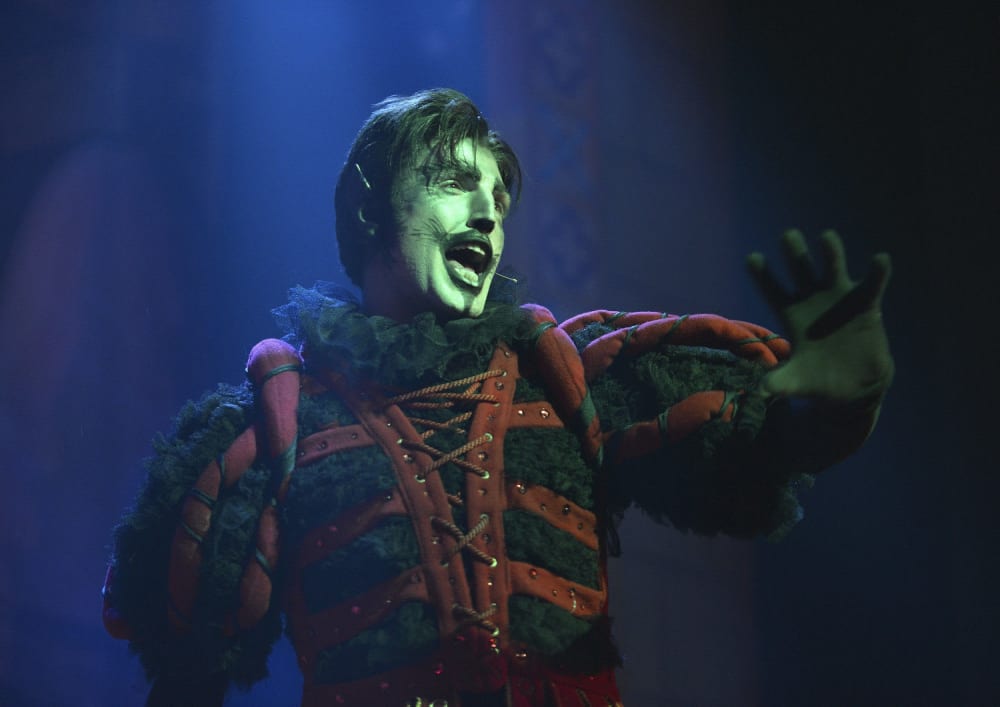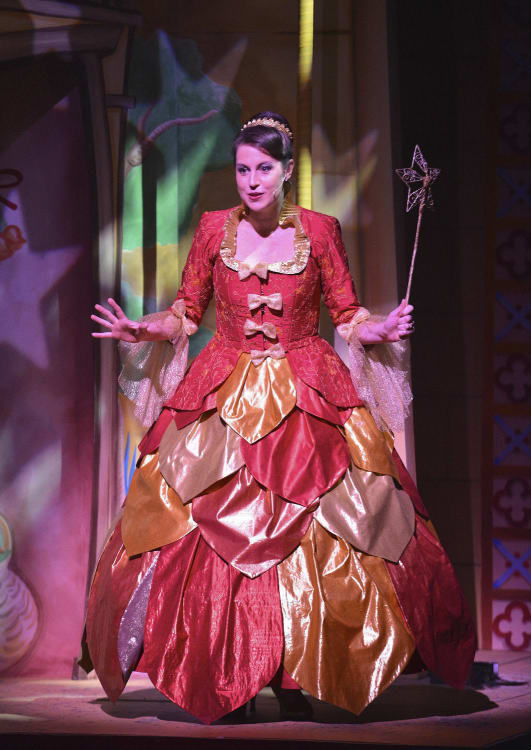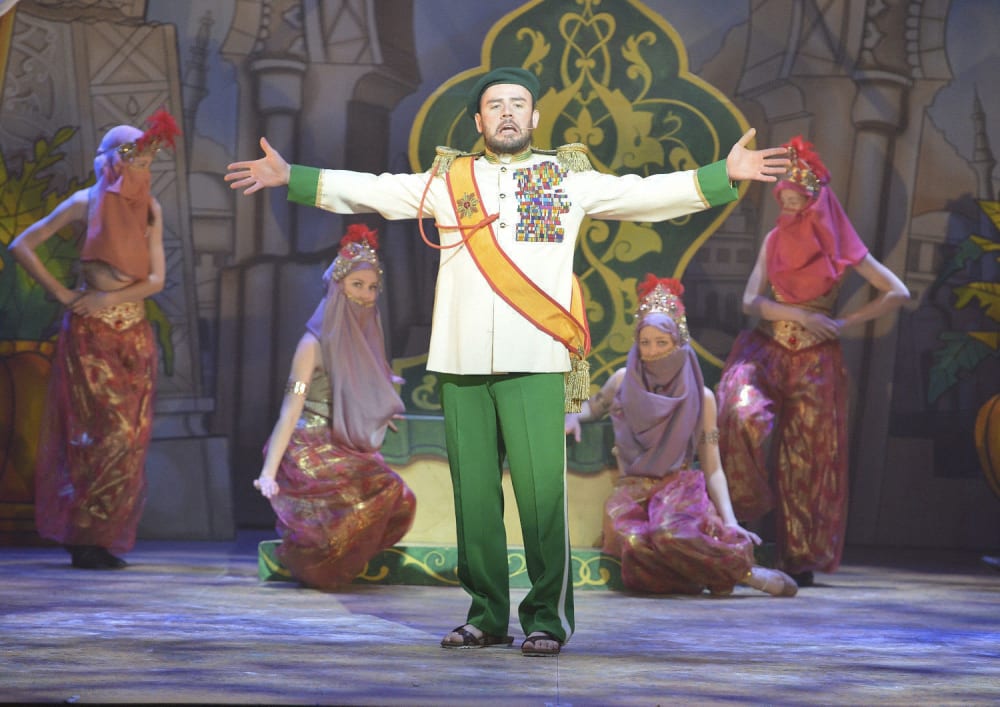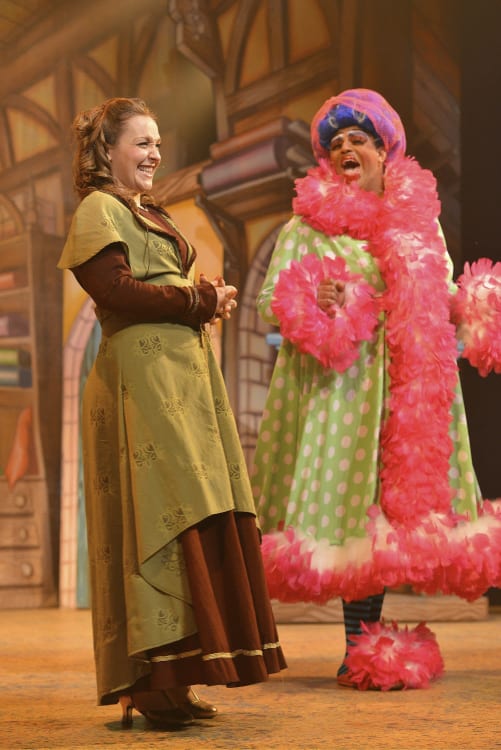 Anarchy and audience participation are two ingredients required for a successful pantomime. With hoards of the stuff on tap at the Oxford Playhouse, this year's Dick Whittington is a pantomime full of energy and fun.
After last year's somewhat subdued Mother Goose, 2012's pantomime is one fit for the Olympic year. Each member of the eleven-strong cast shines onstage with each and every character strongly defined.
Peter Duncan is back at the Playhouse for his seventh year and directs a tight production which ticks off all that is to be expected from a pantomime. From the moment the band strikes up to the firing of the finale pyrotechnics, the show zips along at a great pace as the story of the thrice Lord Mayor of London unwinds.
Establishing the narrative, Deborah Crowe's quirky Fairy Bow Bells is "such fun", leading the song sheet with skill. Her comic timing means that this Fairy is much more than a mere wand waver as she helps Dick on his way to find fame and fortune.
Every pantomime needs a Villain and Oxford is lucky to have one most devilishly divine in the form of Reuben Kaye. His King Rat saunters on to stage like the evil love child of Liza Minnelli and Jim Carey, summoning boos that deafen the action as he takes the spotlight to sing of his beloved 'Gold' courtesy of Spandau Ballet.
Like his fellow cast members, Kaye understands the importance of working the audience, yet controlling them to ensure the pantomime can progress. However, with Duncan's script departing from the usual narrative in that King Rat is more interested in money than rodent rule, this does leave the second act slightly off-kilter and King Rat without a strong motive for his actions. Duncan's script never quite makes clear King Rat's hatred of Dick Whittington and jealousy of the fact that Dick, rather than King Rat, will one day rule London Town with good prevailing yet again.
Commanding the stage whenever she appears, Dame Doris Donut is a chuckling cross-dressed delight. In his eleventh pantomime season, Leon Craig is a fine example of what a Dame should be. Comedic, yet caring, naughty, but nice, Dame Donut is the heart and soul of the show. When Donut, Alice and Dick prepare a fish-dish 'Gangnam Style', a wonderful moment of madcap mayhem ensues, complete with whack-a-mole-eels, match of the day style method and an oven fuelled by political satire. The fact that Dame Donut is assisted by the Principal Boy and Girl makes the piece even more hilarious as she has two foils to work with, reminding us of the importance of contrast as a necessary component for comedy.
So often Principal Boys and Girls become sweetly saccharine or limp once in love, but this is certainly not the case here. Ashley Emerson and Laurie Scarth play the roles of Dick and Alice full of truth and sincerity, which is important in a narrative in which the protagonist is framed for a crime he did not commit. Duncan ensures the piece retains its strong moral and although Idle Jack is nowhere to be seen, some of his Comic antics are carried over to the Alderman.
As Fitzwarren, Richard Kidd is a gifted comic actor. Not only does he make the Alderman memorable, his switch to the MGM musical-loving Great Dictator in Act Two is a lesson in character construction and how to work one's material. However, having dispensed with the Sultan of Morocco in favour of a Sacha Baron Cohen-style Dictator of Northern Africa, the jury's still out as to whether this is for the best. With the Arab Spring having occurred earlier this year along with the toppling of Gaddafi, the character fulfils the same function as his cannibal counterparts of Victorian pantomime: the creation of despotic Others to highlight Britain's supposed superiority.
In the role of Tigerbilly the Cat, Tori Moone is a superb Skin complete with aerial antics, whilst the ensemble deliver performances worthy of the West End stage. A rib-tickling pantomime delight, this is certainly one wonderful Whittington.
Reviewer: Simon Sladen