Dick Whittington
Alan McHugh
Theatre Royal Plymouth
–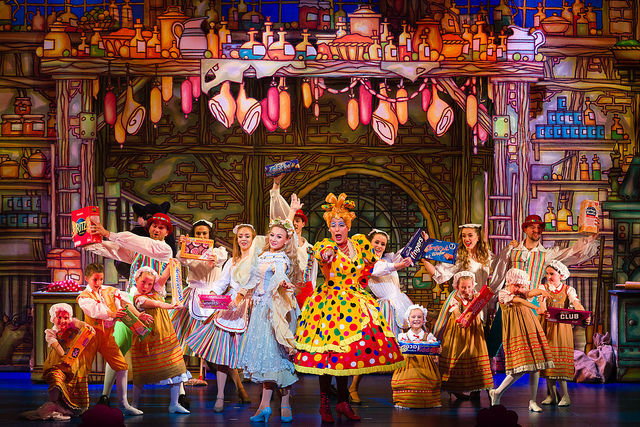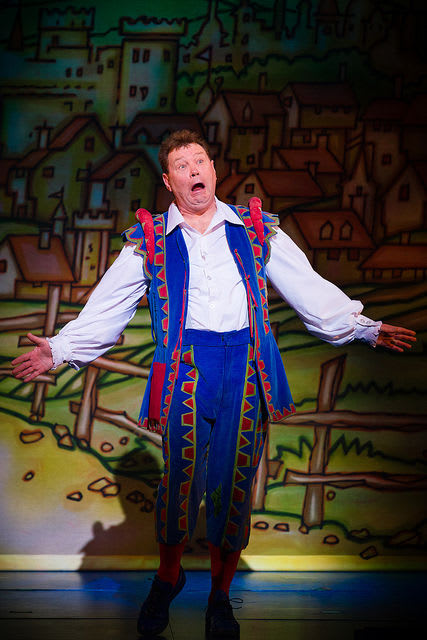 Oh yes it is… pretty good fun that is.
EastEnders and Masterchef goodie John Partridge does bad really well. In black leather and high boots, his balletic background shows as he struts and writhes and whips his tail as nasty King Rat musters his bubonic battalions aiming for London dominion.
Baiting the rat trap and setting the scene for the heroic endeavours of fortune-seeking Dick (on press night a commendable performance from young understudy Alex Hetherington), Partridge commands the stage with easy swagger and mellifluous tones—even if the opening number is a tad dreary. But flossing, Little Shark and plenty of more upbeat numbers, played by the live quintet under the jaunty baton of Joe Hood, quickly lifts the mood. But there's a tad too much sibilance.
And to double up on Albert Square in-jokes and duff duffs, sassy, ageless Samantha Womack (EE's Ronnie Mitchell, Kingsman, Game On) tinkles and twinkles as puppet-master The Spirit Of Bow Bells. Duelling in rhyme with the verminous villain and, in a fizzle of pyrotechnics, she cuts out the leg work for our eponymous champion on his meteoric rise from sleeping on the roadside via Morocco (?) to Lord Mayor.
Back for the second year is the irrepressible Andy Ford, this time as Idle Jack. Still walking the silly walk and talking the Devon vernacular talk, the homegrown comic does daft inexhaustibly well. Flirting with the front row, double entendres galore, yet captivating the kids as well, Ford leads the songs and is a mine of ridiculous jokes and commentary. Good fun but—killjoy alert—I'm not too happy with extracting the precise addresses of children hoicked up on stage. But the verbiage to West Country translator, complete with rewind facility, is genius.
Stalwart Nigel Ellacott celebrates his 44th year in panto (36 of which have been with Qdos Entertainment) as the fabulously costumed desperate-to-leave-the-singles-market- before-Brexit cougar Felicity Fitzwarren. Despite a wardrobe of loud saucy numbers (all designed by Ellacott), a poo bag and headwear worthy of Carmen Miranda, it is the 17-layer bedtime strip to the American nightie (one Trump and it's off) that particularly sticks in the mind.
The ultimate Dame, s/he leads the way in formulaic it's behind you, clever corpsing and quickfire smut.
With athletic ensemble hoofers, the Theatre Royal Babes, ghosts, shipwreck, The Twins FX's burning red-eyed giant rat and exotic court of wife-collecting Sultan Vinegar (Spin), what's not to like?
Reviewer: Karen Bussell