Dick Whittington
Book and lyrics by David Watson, music and lyrics by Robert Hyman
Theatre Royal Stratford East
Theatre Royal Stratford East
–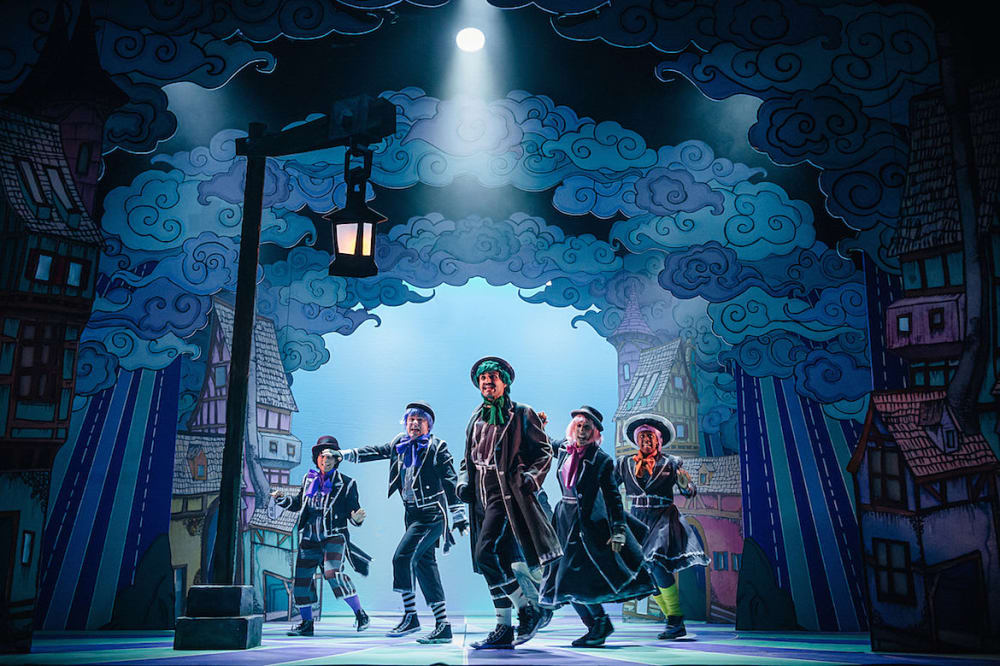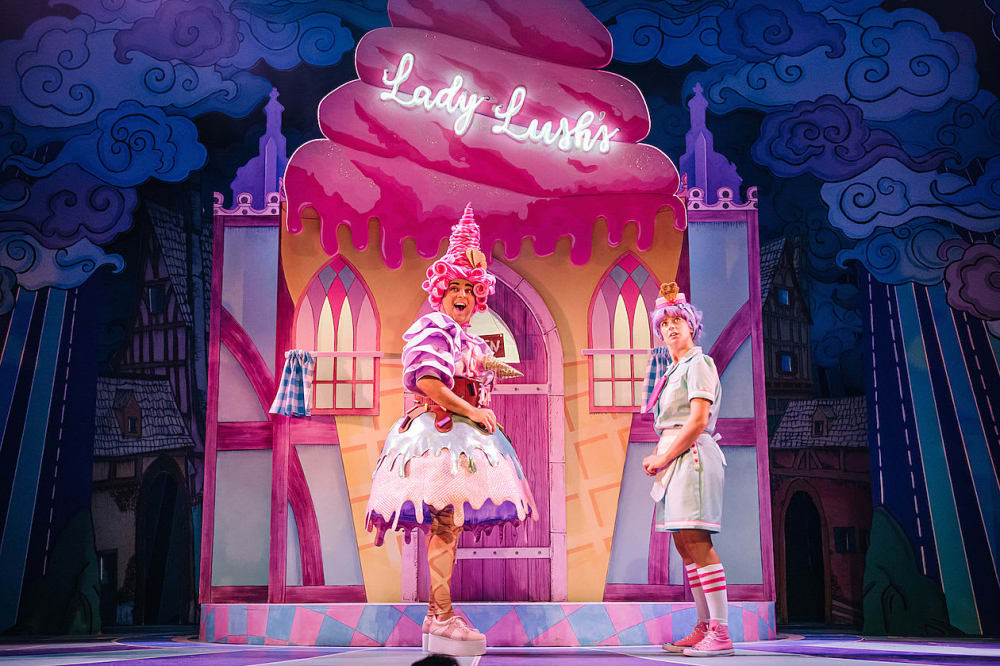 The last time the Theatre Royal tackled Dick Whittington, they turned London into Lowdown and went to the Moon in search of cheese. In this year's lively offering, he says goodbye to Granny (Bree Smith) and sets off from their smallholding Westfield in Romford in search of those streets paved with gold. He doesn't get as far as the city and the Mansion House but reaches Stratford and everything stays pretty local. In David Watson's plot, cheese features once again and, while it keeps some features of the traditional story, there are many innovations and borrowed bits from other folk tales, especially The Pied Piper of Hamelin.
In a break with previous practice, there's no pre-show warm-up as the audience comes in to establish close performer contact. The show kicks off with a musical number that, though Robert Hyman's lively lyrics don't come through clearly, establishes Stratford's got a rat infestation (and we see a huge one). Only then does Vedi Roy's Dame, ice cream entrepreneur Lady Lush, introduce herself and request a response from the boys and girls of "Half-price Mohito" on her appearance. How many youngsters will know what that is? (But it trips off the tongue as easily as "abracadabra".)
With a hairdo (or is it a hat) like a serving of Mr Whippy ice cream and a bodice of projecting ice cream cones, it is not so surprising that she never completed her course of Fairy Godmother training. It is her daughter Alice (Francesca Zoutewelle) who provides Dick's love interest, though romance isn't the point of this panto. Alice hasn't been told who her father is, though (spoiler warning) later on we discover she's different and has a long tail.
This is a panto that celebrates difference and encourages us all to follow our dreams, to go for what we aspire to.
On his way to London, Dick meets Nathaniel (Harry Jardine) going in the opposite direction. He's a cat going back to Catford; London didn't work out for him. They team up after Dick throws a stick for him to run after, for this is a cat who sees himself as a dog (maybe he'll end up in Barking—that is typical of this show's humour).
Dick is a charming Sèverine Howell-Meri, who offers no thigh-slapping false masculinity, just boyish enthusiasm. Her voice is sometimes drowned out by the band and to older ears may seem on the shrill side, but it will be well-matched to young ones and they're the prime audience.
Although this Dick and the Goodies on his side are all very likeable, they lack the charisma that some past performers have brought to Stratford pantos. Perhaps with a warm-up or longer first interaction it might have been different, but it is the Baddie, Tom Giles's King Rat, who comes across most strongly and builds up rapport with the audience. There is no songsheet either (though Lady Lush does do birthdays).
Stratford's Dick Whittington makes an enjoyable evening and at the curtain the audience was very enthusiastic, but this panto doesn't deliver its full potential. A cat who wants to be a dog, a girl who is half something else, talking trees in a Waltham Forest that's a damaged environment: they could all open up issues, but they just tick boxes rather than explore them.
Dick meets dragon hunters just after leaving home and in the forest encounters a dragon—part of the spectacle of designer Lily Arnold's stylish staging—but it is underused and what does it signify? Lady Lush has her ice cream ingredients eaten by rats so uses dead rats to make succeeding batches: what is that about? Sensible recycling or a warning about junk food? King Rat (self-styled capitalist entrepreneur) has a machine that takes children's dreams away. Is that what the system does to young people? There is so much going on that doesn't go anywhere that it confuses the plot and John Haidar's direction doesn't create clarity, though it does drive things along at a spanking pace.
Helped by Robert Hyman's songs and a great little band that generates excitement that matches the mood of the audience, who end up by having a good night out.
Reviewer: Howard Loxton