Dick Whittington and his Cat
Roy Hudd
Wilton's Music Hall
Wilton's Music Hall
–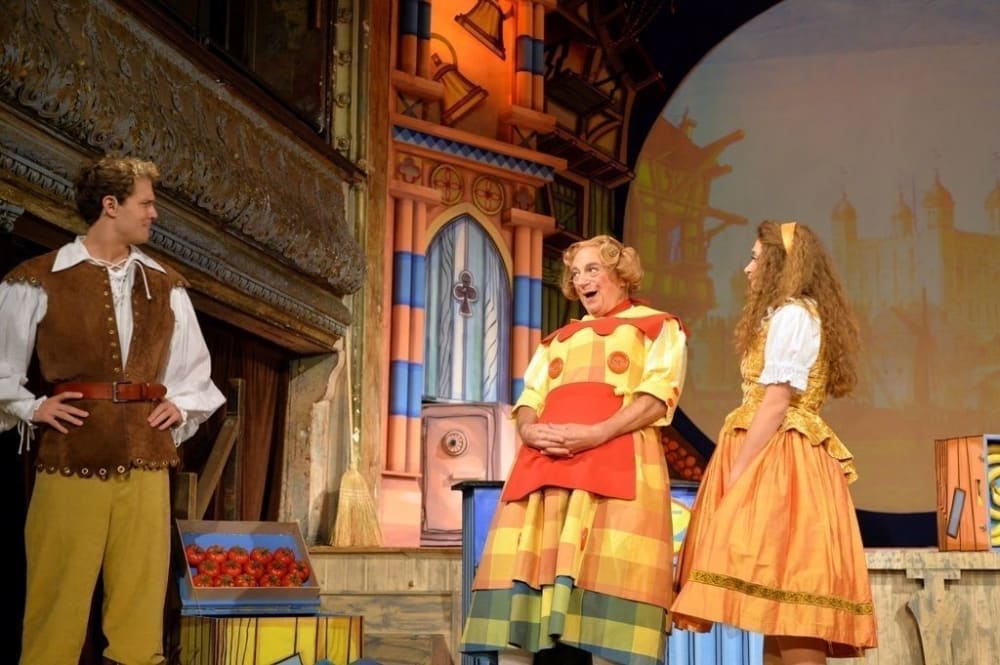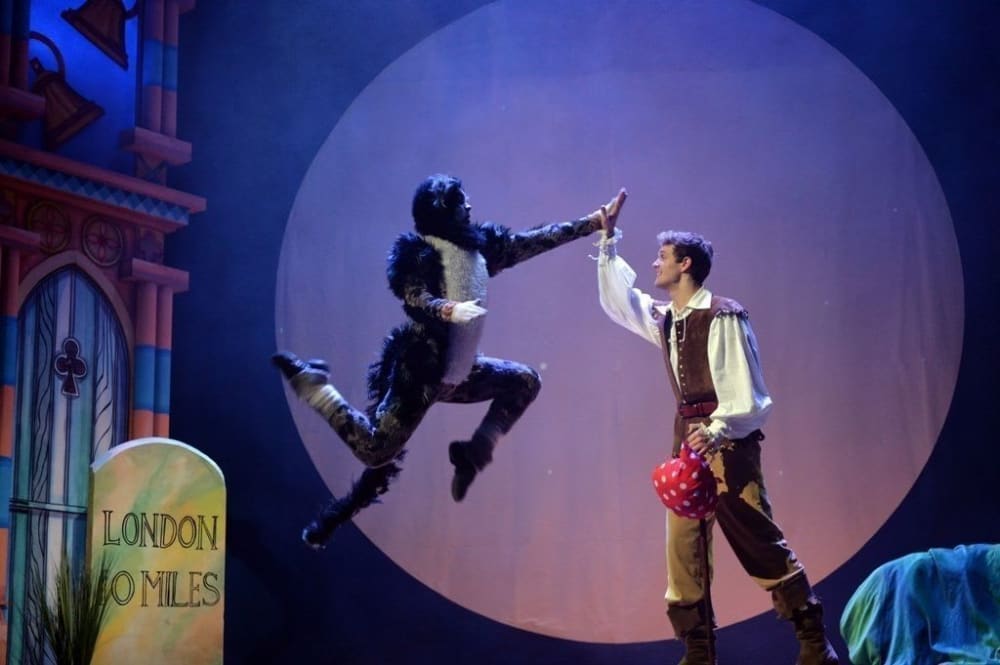 In many ways, Dick Whittington and his Cat at Wilton's Music Hall has been the most anticipated pantomime of the season. Not only is the glorious Music Hall now open after extensive restoration works, but pantomime legend Roy Hudd returns to the pantomime stage in his first ever Dame.
Having worked with the greats and spent many a season with Jack Tripp, it is no surprise that Hudd's Sarah the Cook is a lesson in the art of Daming. One of the oldest Dames of the season, Hudd is spritely, mischievous and full of motherly love.
An expert in the aside, Hudd works, moulds and directs the audience like no other. His childish glee during the song sheet is a joy to behold as audience members contend with his shoe-shining tongue-twister and when Sarah's 'nana is pinched by a hungry gorilla, everyone is glad she didn't bring her rolling pin.
It's been a while since pantomime audiences have been able to enjoy a Hudd pantomime script and after this year's they will be demanding more. The production zips along at a great pace thanks to Debbie Flitcroft's direction, making sure each character plays a part in the narrative and supports the overall arch of the show, whilst providing plenty of opportunity for set pieces and silliness.
It's a rare treat to see front-cloth sequence "And that's automation!" as Sarah, Jack and the crew sing of their dismay at being replaced by systems processes aboard the ship. Rarely used in contemporary pantomime having been replaced by the "Twelve Days of Christmas" or "If I were not upon the stage...", the front-cloth sequence sees cast members choreographed in time with one another to create a line of automated machines; the final payoff being that Ronaldo Ratface gets a boot up the bum to great comic effect.
Gareth Davies's Ratface is a sniveling, smarmy Villain who's constant oscillation between refined received pronunciation and East End geezer has the audience howling with delight and booing with venom in equal measure. Indeed a stellar cast has been lined up which will have panto producers of future seasons fighting over Simon Burbage's Lee Evans-cum-Norman-Wisdom-esque Jack, Steven Hardcastle's streetwise Tommy and Ian Parkin's eccentric and engaging William Widl and Maharajah.
In the roles of Dick and Alice, Josh Tevendale and Amelia Rose Morgan ensure the Principal Boy and Girl never stray into soppy and the five-strong ensemble fill the stage with their smiling faces and neatly executed choreography courtesy of Helen Jeckells.
Great use is made of the space with Ratface and Nicole Davis's enchanting Spirit of London often appearing in the circle, whilst fairy lights strewn across the central auditorium add extra sparkle to a venue full of charm and character.
There is something magical about pantomime in this space; a place home to the stars of Music Hall and steeped in history. That many of the musical numbers draw upon Music Hall and constitute a cockney singalong in their own right brings the history of the venue alive and reminds us of the roots of contemporary pantomime with its interaction, set pieces, cross dressing and celebration of local culture.
There's nothing like a good old fashioned panto. And with Hudd at the helm, Dick Whittington and his Cat is a right old panto knees-up not to be missed.
Reviewer: Simon Sladen