Dick Whittington
Jamie Smith
Yvonne Arnaud Theatre
Yvonne Arnaud Theatre, Guildford
–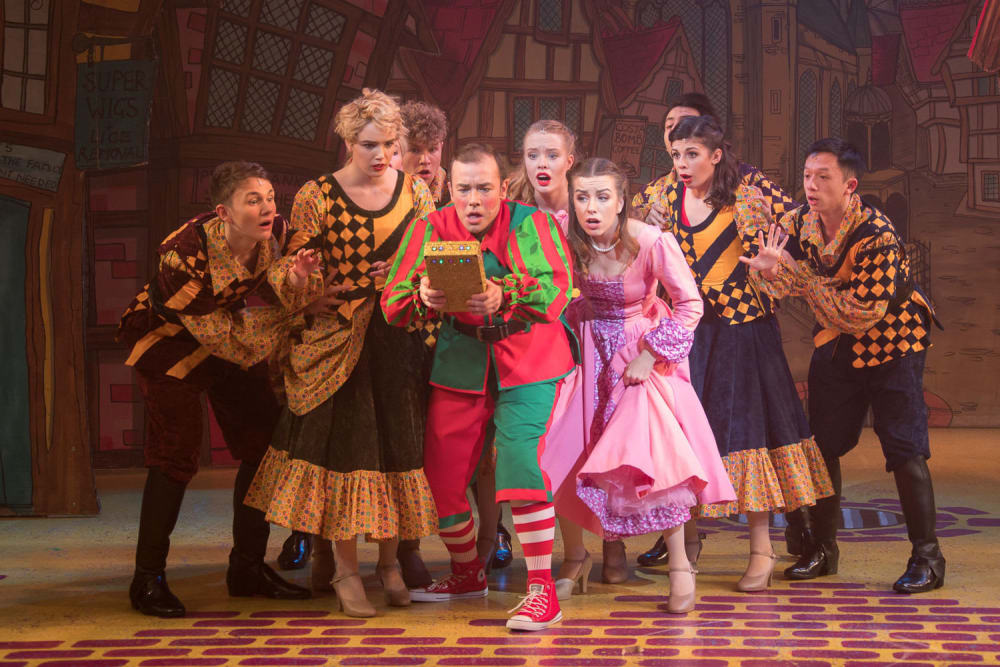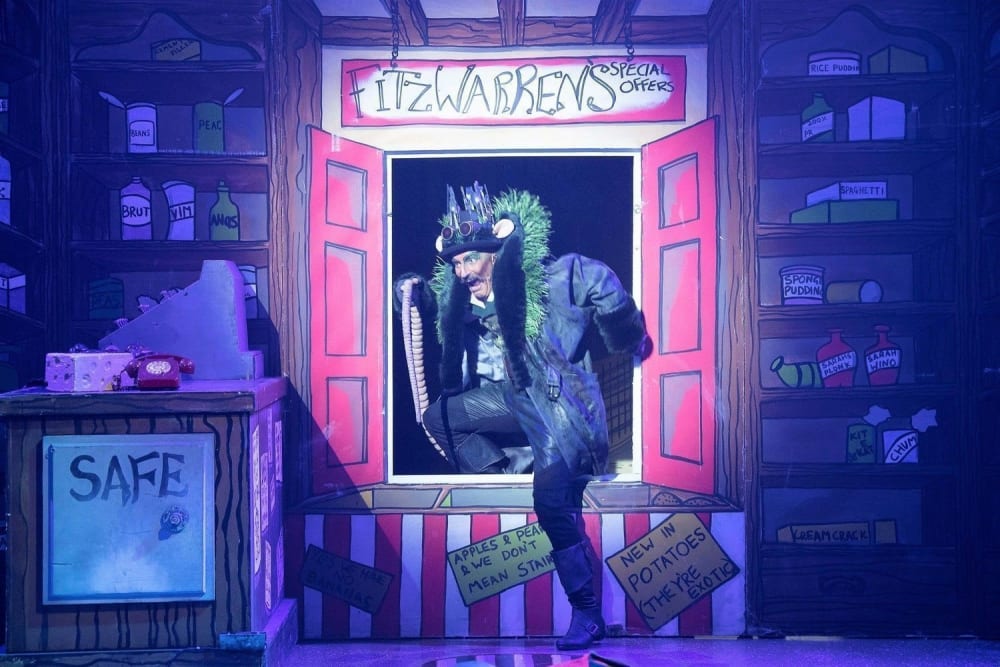 When Jamie Brook came to study at the Guildford School of Acting, he must have enjoyed himself so much that twelve years later he is here again performing in his sixth pantomime for the Yvonne Arnaud Company, always in the same role but with different names. I hope he is also fond of custard as he is the one to get the pies in his face every time.
He is not the only one coming back year after year. Eagle Radio's Peter Gordon, together with his multiple outrageous frocks, is here for the 12th time, and the pantomime just wouldn't be the same if Kit Hesketh-Harvey, the one we all love to hate, wasn't around to play the bad guy. He's King Rat this time and thoroughly enjoying himself haranguing the audience, while also managing to find a likely candidate to embarrass in the front row… all in the best possible taste! I hope Jenny turns up for their 'date'.
Most of the audience too come back year after year so many of the children know what comes next and excited anticipation is high. There are two absolutely obligatory scenes, the "12 Days of Christmas" and the spooky ghost appearances—well you have to shout "He's behind you" at a pantomime, don't you?—and the audience were prepared to deafen the whole of Guildford, and probably did!
The "12 Days of Christmas" sketch is as crazily hilarious as ever with knickers taking a trip round the audience just before, carelessly thrown, they fused the lights. The ghosts have become gorillas as all the cast on Shippy McShipFace are shipwrecked on the shores of Morocco. Don't ask! Jamie Smith wrote the script and also directs with as sure and firm a hand as is possible in a panto—especially with this "gaggle of Guildford Misfits"!
Bringing a little up-to-dateness to the occasion, they now have a RatNav to direct them to where the little devils are hiding—"destination and infestation on the left"—and we are supplied with multiple balls to hurl at the rats when they come out of hiding—a new method of audience participation which had everyone on their feet and hurling.
Nine different venues are a challenge for the scenery with the most exotic location being the Sultan's Dungeon (who would have thought it?) with a bevy of beautiful and very accomplished and talented harem dancers (choreography throughout by Katie Beard).
Judy Cornwall takes her job as Fairy Bowbells very seriously, determined to put King Rat in his place—even reducing him to pathetic tears when he feels unloved. That didn't last long.
Performance standards are high. Even the very smallest children seem perfectly at home on stage smiling happily and never putting a foot wrong, while Kane Verall as a handsome Dick Whittington and third year Guildford musical theatre student Natalie Turner as his beloved Alice give a warmth and realism to their relationship, both voices blending beautifully in the romantic ballad numbers, and it's almost impossible to take your eyes off Georgie Leatherland's Tommy the Cat, a most glamorous puss with sinuously beautiful cat-like movement hinting at her ballet training and a joy to watch.
Finishing as we began, with Jamie Brook, whose effervescent energy hasn't flagged for one moment. He has certainly perfected his slapstick but also his dealing with the very young children brought up on stage, making sure they are confident and happy and the whole show goes with a swing—a kaleidoscope of music, dancing, slapstick, excitement and laughter, not forgetting the requisite groan-worthy jokes and the 'happy every after' ending.
Thoroughly enjoyable—as always!
Reviewer: Sheila Connor