Dido and Aeneas
Henry Purcell, libretto by Nahum Tate
Opéra Comique, Paris
Released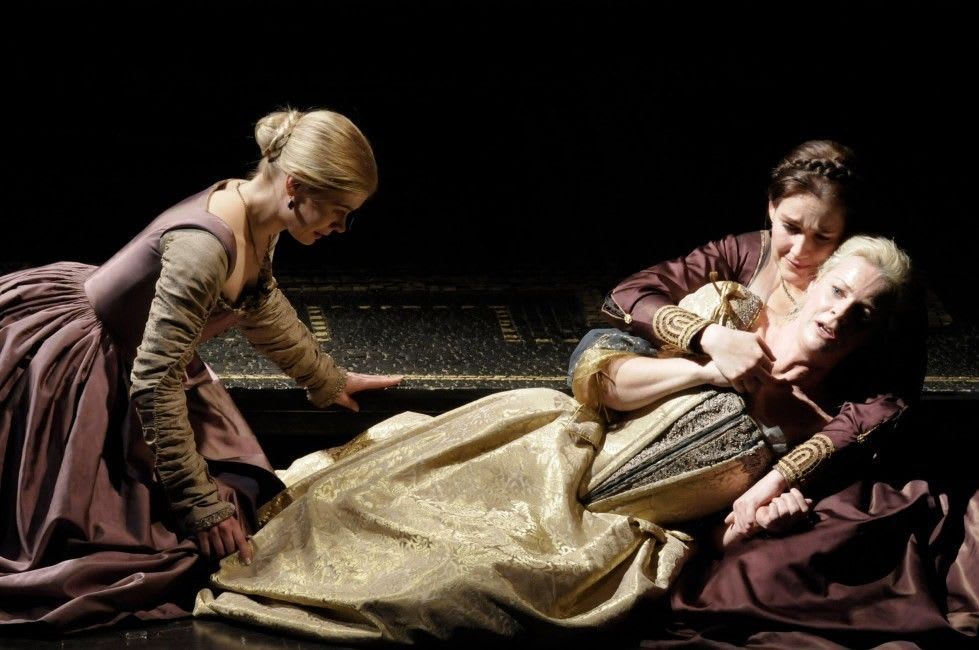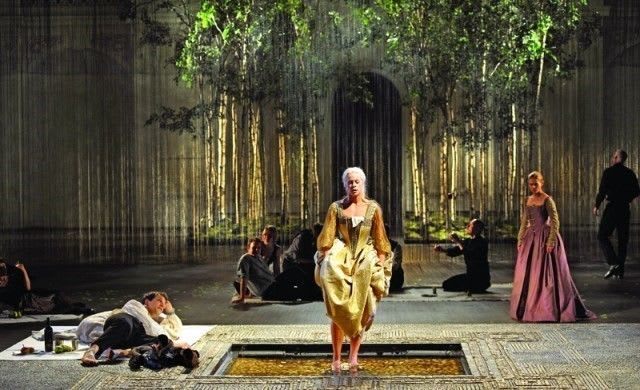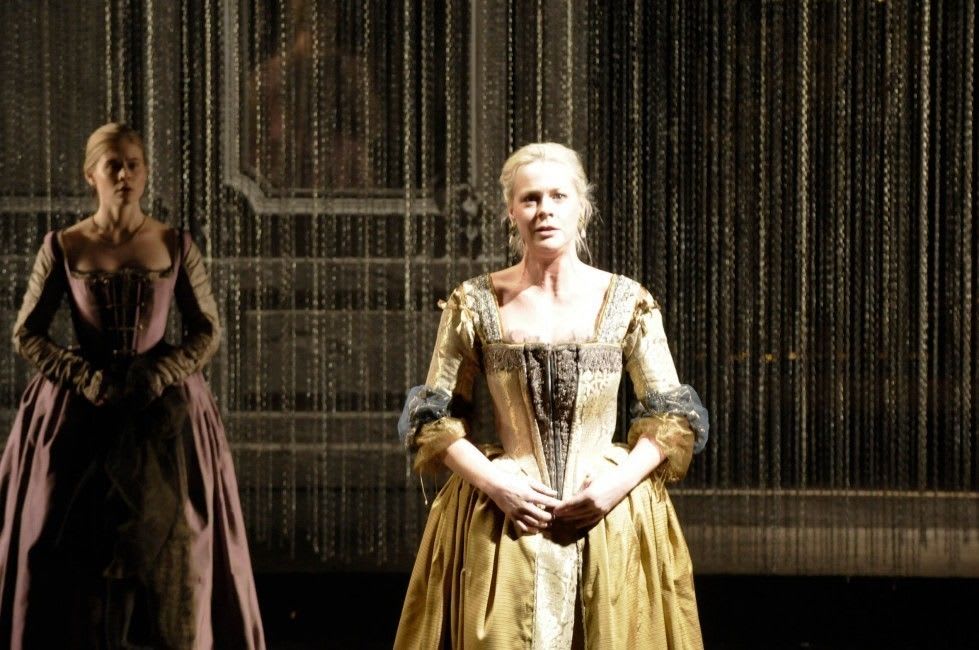 Can there be a more solemn, tragic or moving a death scene than that of Dido at the end of Henry Purcell's short opera?
Malena Ernman is stupendous in the role. Her "When I am laid in earth" bursts with pain yet is so sweetly expressed up to and until the heroine's dying, sighing breath.
But one does not have to wait for that moment to appreciate the brilliance of this versatile artist, a great actor and a singer as comfortable in grand opera as in musicals or jazz, who represented Sweden in the Eurovision Song Contest the year after this recording. Even before she opens her mouth, she achieves an impact on her first appearance, still, a trembling lower lip, throat muscles tensing, as she fears for the future.
Then comes the voice, luscious in the chest register, sparkling above, like thick whipped cream with cherries on the top.
She and Cleethorpes' own Christopher Maltman as Aeneas make a handsome pair, he at his best in those assertive, declamatory passages requiring less vibrato.
The duo adroitly handles the sudden changes of mood that may be a result of the piece being uncompleted, while Deborah Warner's direction, captured on film by Francois Roussillon, perfectly balances the tragic and the comedic, the classical reserve of the court and crude abandon of the witches—led by Hilary Summers's archly wicked Sorceress.
Her sorcey sisters, Celine Ricci and Ana Quintans, croak appealingly, as if having smoked too many of their mistress's Marlboros, and so bewitch Aeneas's crew that one drops his trousers before madame departs, giving all the V-sign.
Judith Van Wanroij as Belinda and Lina Markeby as a courtier add their light, bright soprano accompaniment to Ernman's mezzo.
The performance comes from 2008. The opera itself runs for only 55 minutes, and as the disk is a re-issue, it's a pity it omits the previously included interviews with director Warner and conductor William Christie that explain the otherwise puzzling concept of the production.
They say that the piece was originally written for pupils at a girls' school—although the printed leaflet rather unhelpfully discounts that theory—thus explaining the shoal of them who dart across the stage at various intervals, snigger as the lovers kiss, and scatter like scared cats at the entrance of the sorceress. There seems a general dispensation to run around and cause havoc—in contrast to the stately, often static poise of queen Dido.
Designer Chloë Obolensky dresses the court in elaborate 17C costumes, the girls in gymslips, and the side-staged chorus in modern casuals.
It was common for Baroque opera to include a moralising introduction, often with a tenuous narrative connection with what was to follow. Even so, the histrionic spoken prologue by the actress Fiona Shaw, reading from Ted Hughes, Eliot and Yeats, sits uneasily, despite its closing line: "Tread softly because you tread on my dreams." Unlike in the theatre, it is easily skipped.
Christie leads Les Arts Florissant with his usual artistry, maintaining lively momentum but leaving lots of space for meaningful silence, with woodwinds giving a rather French sound to the orchestra.
It's a pity that English Touring Opera's 2018 fine production was to be seen only as a rehearsal version, spoilt by poor sound quality. Maria Ewing is excellent in the 1995 version shot at Hampton Court, but that fact that it is a film not a stage performance will put off many. And Wayne MacGregor's balletic version for the Royal Opera House is generally regarded as a dud.
So it seems the French triumph in this quintessentially English opera. But for the next reissue, please restore those interviews.
Reviewer: Colin Davison