Dido, Queen of Carthage
Christopher Marlowe
Royal Shakespeare Company
Swan, Stratford-upon-Avon
–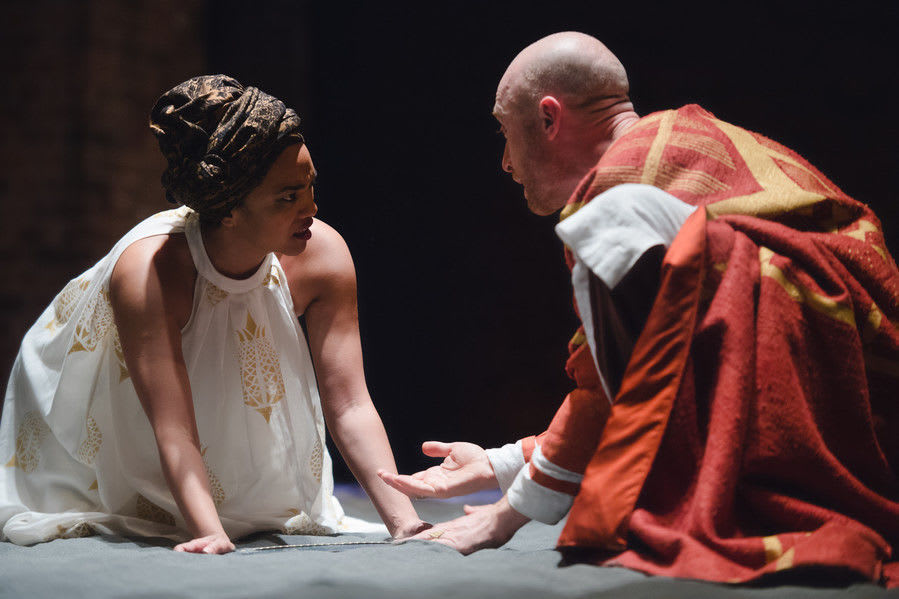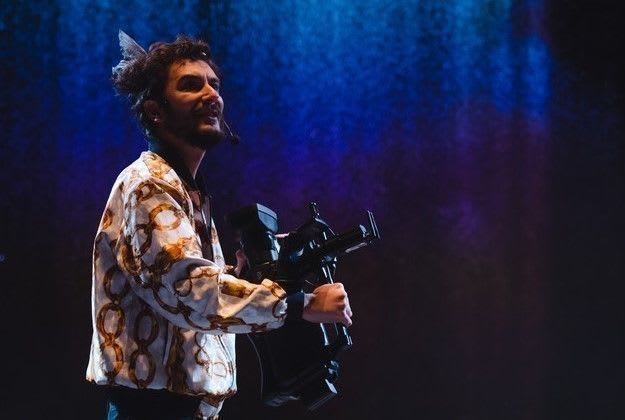 As Dido dies in torment, the wheel seems to have come full circle in the RSC's cycle of Roman plays.
For although the last in the season, (excepting Imperium, an adaptation of Robert Harris's Cicero trilogy still to come,) Christopher Marlowe's great tragedy antecedes those of Shakespeare both in the time of its writing and in the events it describes.
Aeneas and his men, fugitives from the sack of Troy, land in Dido's Carthage on their way to found what was to become Rome. Torn between destiny and his love for the queen, he eventually sets sail again; unable to bear his departure, she commits self-immolation.
The story, taken from Virgil, shows many parallels with Homer's Odyssey—the counter-tale of the voyage home of Aeneas's enemy Ulysses—and in particular with Antony and Cleopatra written 20 years after this, Marlowe's astonishingly mature first play, which Shakespeare surely studied.
And of all the season's productions, Dido, directed by Kimberley Sykes, is the most original in conception. Humans are driven by forces beyond their control, call them gods if you will, represented here as a degenerate royal family whose far from benign will is carried into execution by Ben Goffe's Cupid armed with a hypodermic.
With designs by Ti Green and Ciaran Bagnall, it is also the most brilliantly realised on stage, exemplified by the moment that the shipwrecked characters appear suddenly, tumbling through a wall of water.
The language, more direct than in Shakespeare, sounds surprisingly modern, thanks in part to outstanding performances.
Chipo Chung's Dido, bewitched and bemused, avows and denies her infatuation, casts aside dignity as she crumbles into distraction. It's as if she plays several heroines in one, on a hell of a journey that ends with her writhing in the ash-grey sand that represents her suicide pyre.
Sandy Grierson, who recently played Marlowe's Doctor Faustus and Mephistopheles at the RSC, is a magnificent Aeneas, all humility one moment, then driven to the depths of fury as he describes the carnage of Troy's destruction. Marlowe may have been a roughneck, but this seemed a sincere testimony of horror from a man writing like an Elizabethan war correspondent.
The poetry of these princes and immortals is sublime, but through them Chung, Griersen and others find the voices and emotions of humanity.
Ellie Beaven as Venus and Nicholas Day as Jupiter play reassuringly flawed deities; Daniel York's Iarbas suffers however from that sometime RSC tendency to convey every word as if using sign language.
Reviewer: Colin Davison