Dido's Bar
Hattie Naylor, with music by Marouf Majidi and Riku Kantola
Dash Arts with imPOSSIBLE Producing
The Y Theatre, Leicester
–

Listing details and ticket info...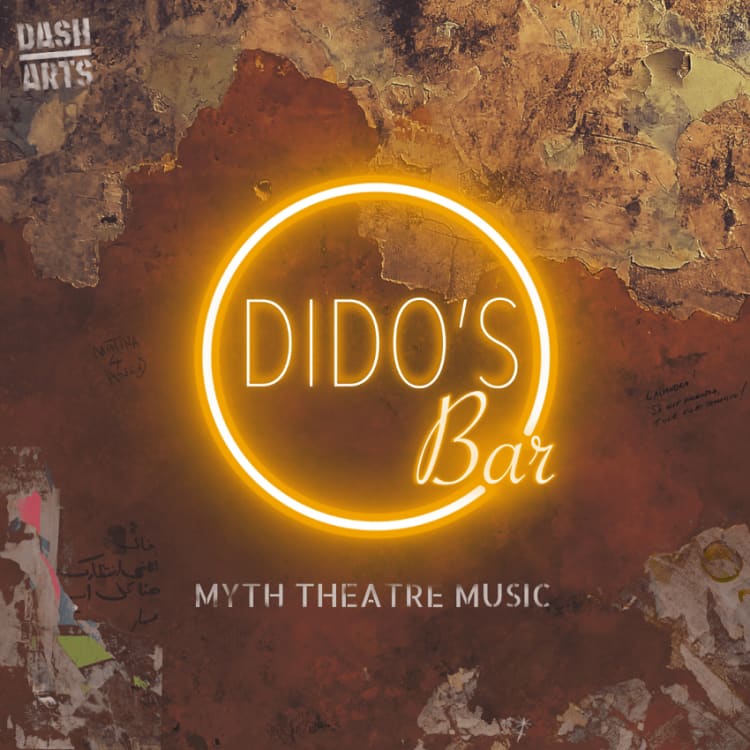 Director Josephine Burton was inspired by Virgil's epic poem The Aenied to create Dido's Bar, a contemporary reimagining of the poem's characters as refugees fleeing war to find asylum.
Here, Aeneas crosses the sea via a smugglers' boat and arrives at Dido's Bar where a diverse and thriving collection of musical talent performs. The bar is run by sisters Juno (Georgina White) and Venus (Priscille Grace), both with different ideas on how to run their venue. The resident band, The Underworld, accompany the singers with a rousing fusion of styles and rhythms (Kurdish Iranian composer Marouf Majidi performs on stage as part of the band, and his own story of flight from his homeland is also the inspiration behind this production).
Act 1 tells the story of Dido (Lola May), headline act at Dido's Bar and where she and rising star Aeneas (Lahcen Razzougui) fall in love. All does not end well, however, as Dido does not have the "right to remain" and falls foul of the authorities.
Act 2 is set in the more upmarket Bar Latinas run by singer Matina (Gemma Barnett) and her fiancé Turnus (Tuukka Leppänen). The mood and style is jazz, with the band now performing as The Tibers, including a costume change to white dinner jacket and bow tie. Against Matina's instincts, Turnus wants to take the musical style away from jazz to a more folk style and his nationalistic tendencies come to the fore, culminating in a shocking racist attack on barman and migrant worker Marco (Lola May).
All the cast are impressive vocalists and it is this and the score which impress most. The tense and powerful "Panic Boats" closes act 1, and contrasts with the beautifully evocative "100 Moons" and "Sour Cherries".
Cabaret seating at The Y Theatre lends itself well to this immersive performance and the cast mingle among the audience giving real impact. There are rich, lyrical and poetic elements to the dialogue, in keeping with the production's roots. "Sour cherries, salt and rosewater tea" is a lovely line and capture Aeneas and Dido's shared longing for their homeland. However, a running time of well over 2½ hours is too long and reflects the overall lack of pace, particularly in act 2. Dramatic tension comes only in the closing scenes but otherwise, several passages lack momentum.
This is an imaginative concept with a distinctive score and impressive vocal performances but, unfortunately, is let down by a sluggish pace.
The production will continue its tour to Portsmouth and Oxford during October.
Reviewer: Sally Jack