Die Another Dame!
Emma Crocombe
Play Dead London
–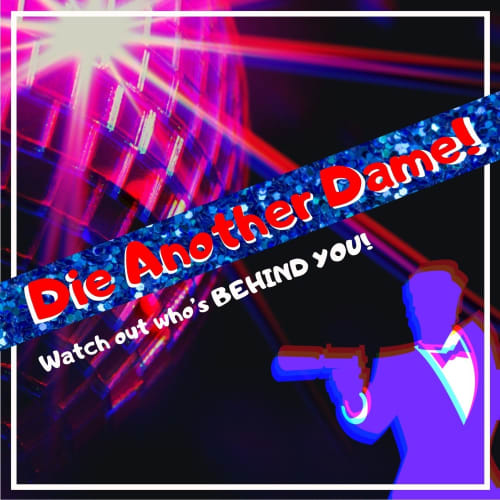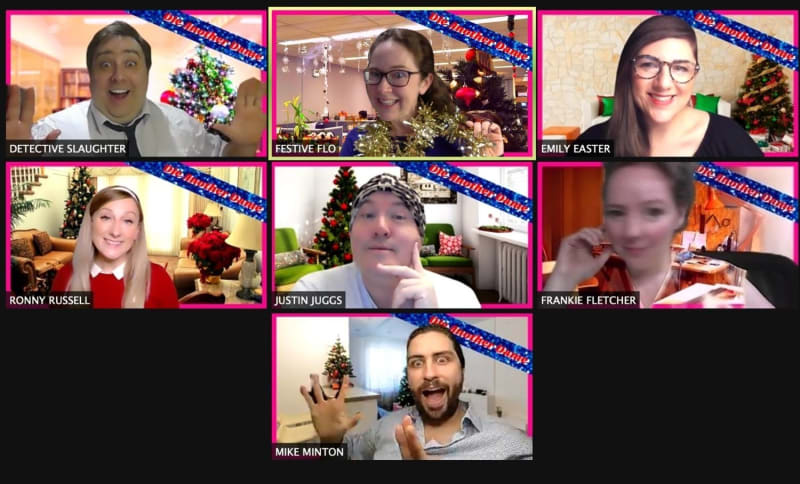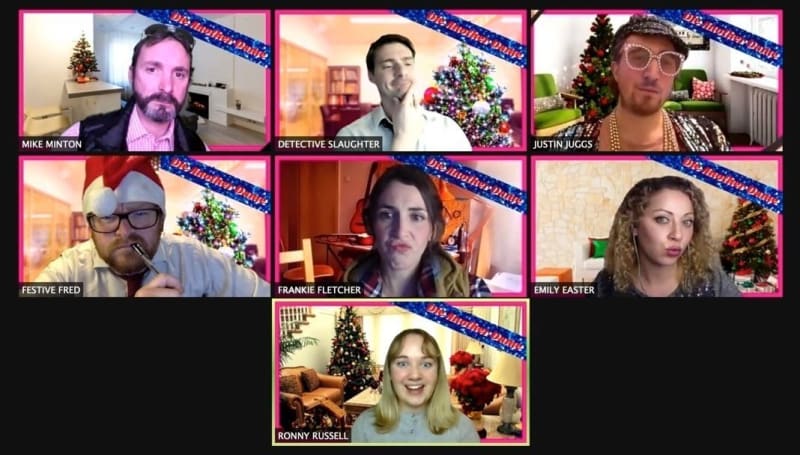 With so many pantomimes moving from stage to screen this season, producers must grapple with how best to ensure their interactivity. The answer? Take a pinch of panto, combine it with lashings of James Bond and voila, Die Another Dame is served!
Gravestone Light Operatic Society has been rehearsing its James Bond inspired Christmas extravaganza when one evening disaster strikes. The show's writer and director Greg Gilbert is found dead in the village hall, flattened by a falling glitter ball. Who could have done such a deed? Who's the real villain of the piece?
Since lockdown, murder mystery company Play Dead London has embraced the Internet and moved all of its shows online. A new title for Christmas, Die Another Dame, invites would-be detectives to infiltrate the Gravestone Light Operatic Society, scour for clues and help Scotland Yard identify the murderer.
Using the platform of Zoom, audience members are greeted by Detective Slaughter, who introduces the crime scene and line-up of suspects. Breakout rooms are used to great effect as audience members take on teams and are visited by each potential murderer one by one.
Receiving a few minutes alone with each suspect, the teams must establish potential motives and alibis as the actors lead them on a merry dance, whilst others drip-feed all-important clues. Success very much depends on the breakout room audience dynamic and, of course, technology with attendees participating on all manner of devices. Being plunged into interrogation, it takes a while to establish the audience's role and where exactly to begin with questioning, but after the third suspect's session, things become much clearer and confidence in cracking the crime grows.
Whilst the murder mystery's title alludes to pantomime, there is very little evidence of it throughout the evening's entertainment. Die Another Dame doesn't possess the usual stock characters, performers aren't dressed in pantomime attire and there's only limited reference to a pantomime horse. However, it is full of comedic stock characters straight out of amdram and community theatre, all jostling for the spotlight and latest gossip in a landscape of historic grudges, dodgy dealings and secret liaisons.
At just over an hour, Play Dead London has cracked the perfect duration to keep audiences entertained and engaged during lockdown. A few more clues and a bit more guidance might make the evening less confusing, but then perhaps that's the point. Without it, where's the mystery?
A perfect alternative to the Christmas Quiz or Festive Night Out, Die Another Dame challenges you to capture the criminal; just don't expect any thigh-slapping panto staples.
Reviewer: Simon Sladen