Die Csárdásfürstin
Emmerich Kalman, Leo Stein and Bela Jenbach
Zurich Opera House
–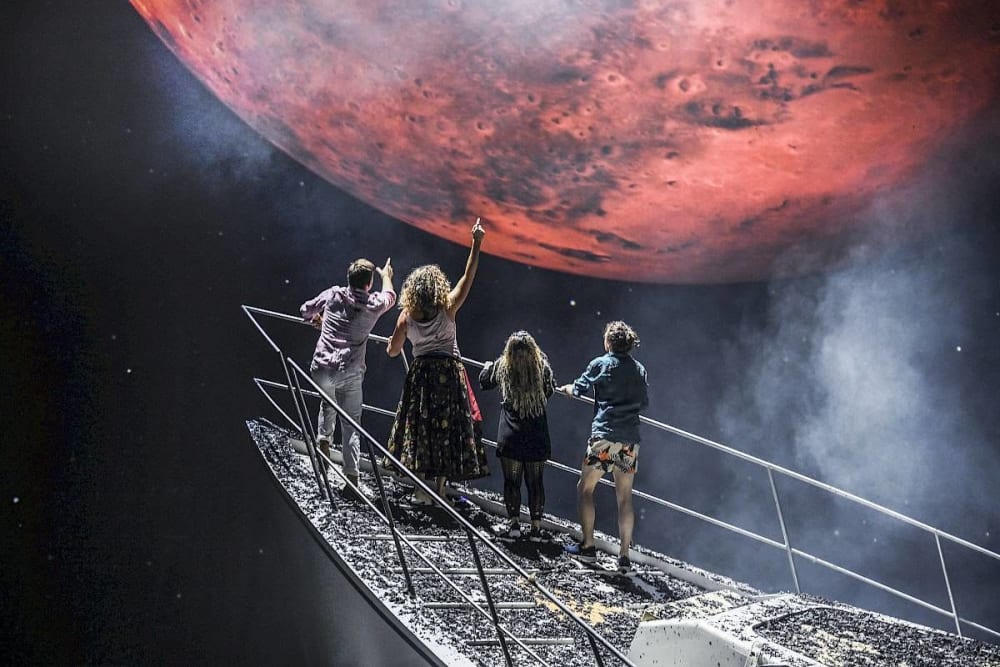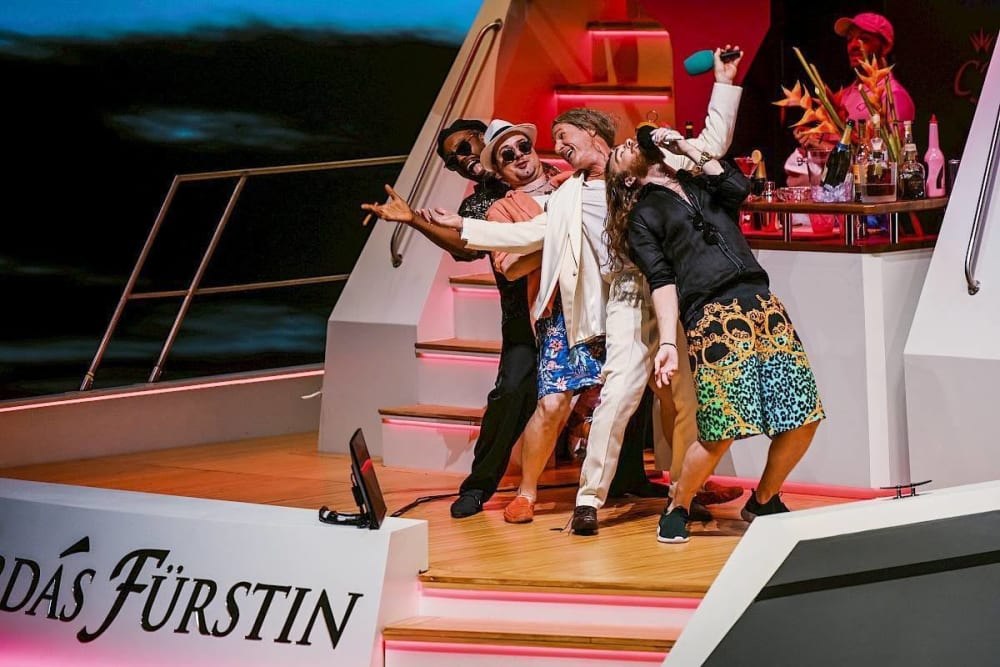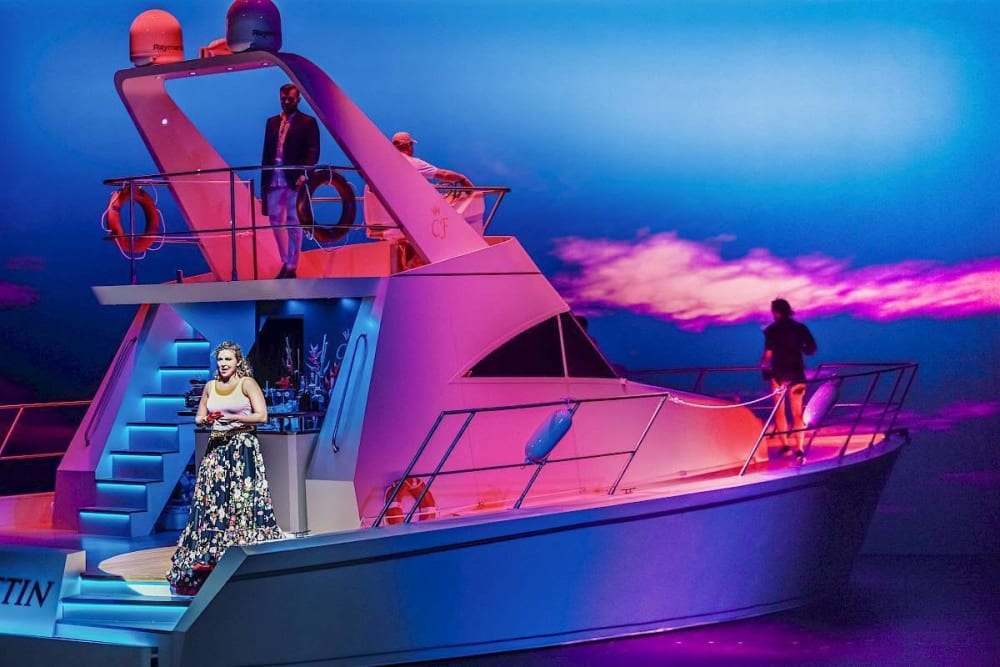 Emmerich Kalman was one of the most popular Austrian / Hungarian composers, second only to Franz Lehar. His operettas in the 20th century were seen all over Europe. Die Csárdásfürstin, Kalman's masterpiece, premièred in 1915 and its blend of whipped Viennese cream and Hungarian paprika was perfect escapism from the horrors of World War I.
You only live once. Long live love. The same sentiment is stated over and over again. Life is for living. Forget tomorrow and its sorrows. Waltz your sorrows away. Live, love, kiss, laugh and dance. Follow your heart. If you wait until tomorrow you may be too late. The world may collapse.
Die Csárdásfürstin is nostalgic for a fickle, capricious era when society was full of fascinating, captivating and scintillating women and nobody was worried about fidelity. Chorus girls especially didn't waste their time in deep emotion. Hence their popularity with the aristocratic stage-door Johnnies who not only flirted with them but married them as well.
A prince infatuated with a chansonette (cabaret artist) proposes marriage, unaware his parents have already announced his marriage to a countess. Life is so cruel. Life is so foolish; but life can still be sweet and merry every day.
Die Csárdásfürstin has a haunting and bitter-sweet melancholy. The score is dashing, jaunty and full of catchy tunes. Kero's lively and unashamedly old-fashioned production was seen at the Budapest Operetta Theatre in 2009. The cast was headed by Monika Fischel, Zsolt Vadasz, Annamari Dancs and Koroly Peller.
Kero established a Great War context in mime during the overture and a wounded traumatised soldier featured prominently. The choreography alternated between waltz and traditional Hungarian dance. As you would expect, the Budapest audience in 2009 clapped in time to the music every time there was a Hungarian song.
Meanwhile, interestingly, in the Zurich Opera House in 2020, Jan Philpp Cloger is directing a revival of Die Csárdásfürstin with a cast headed by Annette Dasch, Paval Brislik and Spencer Lang. The production was available online for just 48 hours. So, I watched it and it was is so far removed from the original I didn't recognize Kalman's operetta at all.
The entire action takes place on a luxury yacht sailing round the world and finally drifting into space. The characters are dancing on the edge of an abyss, cheerful in the face of an impending disaster. The music is there but there is not much space on a yacht's deck to dance. I missed the waltzing.
The Swiss production is very much a stage production for 2020. Only the lead singers and the dancers appear on stage. There is no chorus. The orchestra is in another building. Everybody in the audience is wearing masks. There is no social distancing whatsoever. The opera house is packed to the rafters. Lucky Swiss to be able to go to the theatre!
Reviewer: Robert Tanitch