Die Meistersinger von Nürnberg
Richard Wagner
Glyndebourne Opera
Glyndebourne Opera
–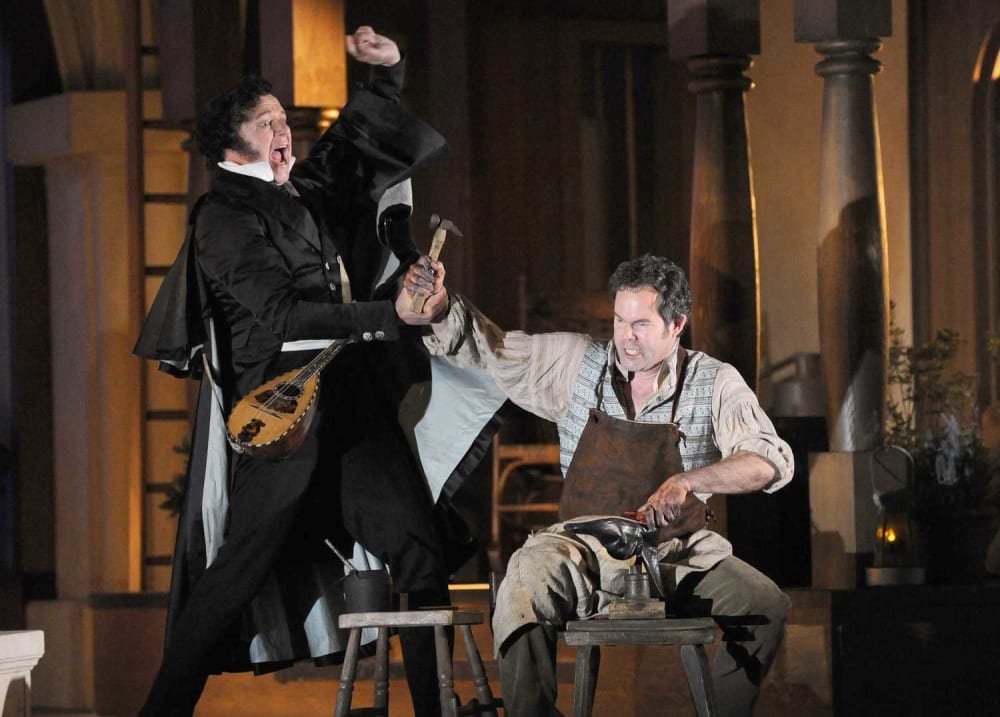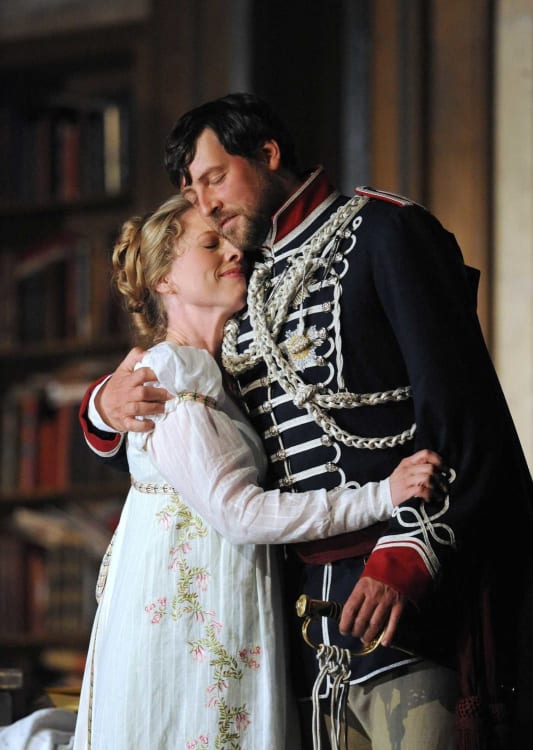 I can still remember the very first time I saw Die Meistersinger von Nürnberg and I count it amongst my most memorable theatrical experiences.
Richard Wagner's grand comic opera was first performed in Munich in 1868. It is a hymn to the creative spirit and German culture in particular.
The message is loud and clear. THE ARTS MATTER. And never more so than during a lockdown. How lucky we have been that Glyndebourne has allowed us to watch so much of its repertoire for free.
David McVicar's seminal production at Glyndebourne in 2011—the biggest production Glyndebourne had staged—was designed by Vicki Mortimer and conducted by Vladimir Jurowski. Never had so many people appeared on the Glyndebourne stage. It was if the whole of the Nuremburg community was there.
McVicar has taken the action out of the 16th century and set it in the post-Napoleonic era, Wagner's own era. The performance has such warmth, humanity and humour. It is a joyous occasion and eschews all politics.
However, it is impossible to listen to the nationalism of the third act and not be reminded of the Nazi rally in Nuremberg in 1934. Film director Leni Riefenstahl used Wagner's "Prelude" in The Triumph of the Will, her notorious propaganda documentary commissioned by Hitler. In the 1980s, there was a production in Frankfurt which staged the opera and gave it the full Third Reich treatment, swastikas and all.
Nuremberg's master-singers are a group of middle-class amateur poets and musicians who earn their living as artisans. Walther von Stolzing (Marco Jentzsch), a young knight, falls in love with Eva Pogner (Anna Gabler) but he cannot marry her because her father (Alastair Miles) has promised her to the man who wins the master-singers' annual singing contest. Anna Gabler is a lovely prize.
The moment Walther opens his mouth, Sixtus Beckmesser (Johannes Martin Kranzle), the Guild's chief marker, recognises a voice vastly superior to his own. Since he wants to marry Eva himself, he fails him on the spot. Walter's audition and the varying responses it gets from the meistersingers makes for an exciting first act.
Wagner's joke is at the expense of narrow-minded critics, who don't want to bend the rules and don't want to let the public have a say in what they like. Beckmesser is made a laughing stock in front of the whole city. His humiliation is as cruel as Malvolio's humiliation is in Twelfth Night. Originally, Wagner had called him Hans Lick. Edward Hanslick, then the doyen of music critics, was not amused and walked out at the first reading.
Hans Sachs, the much-loved poet/cobbler, a middle-aged widower, is alone among the Guild members to recognise Walther's talent and he comes to the young man's rescue, despite the fact that he himself is also in love with Eva. Gerald Finley's performance has compassion, tenderness and eloquence.
Finley's Hans is such a decent chap and so likeable, there will be many people who will wish that the opera ends with Hans, rather than Walter, marrying Eva.
Reviewer: Robert Tanitch