Die Passagierin (The Passenger)
Mieczysław Weinberg, libretto Alexander Medvedev from novel by Zofia Posmysz
Oper Graz, Austria
Released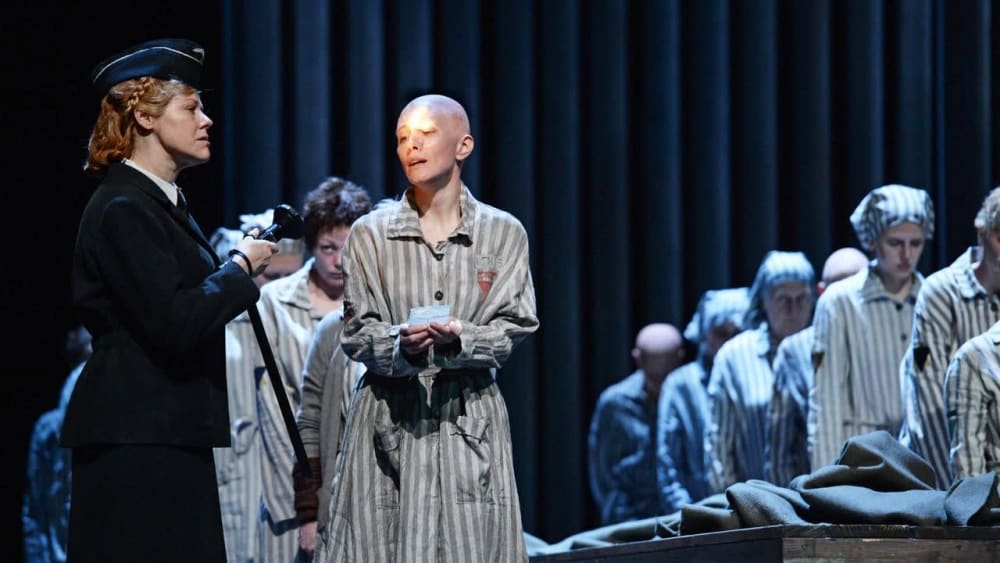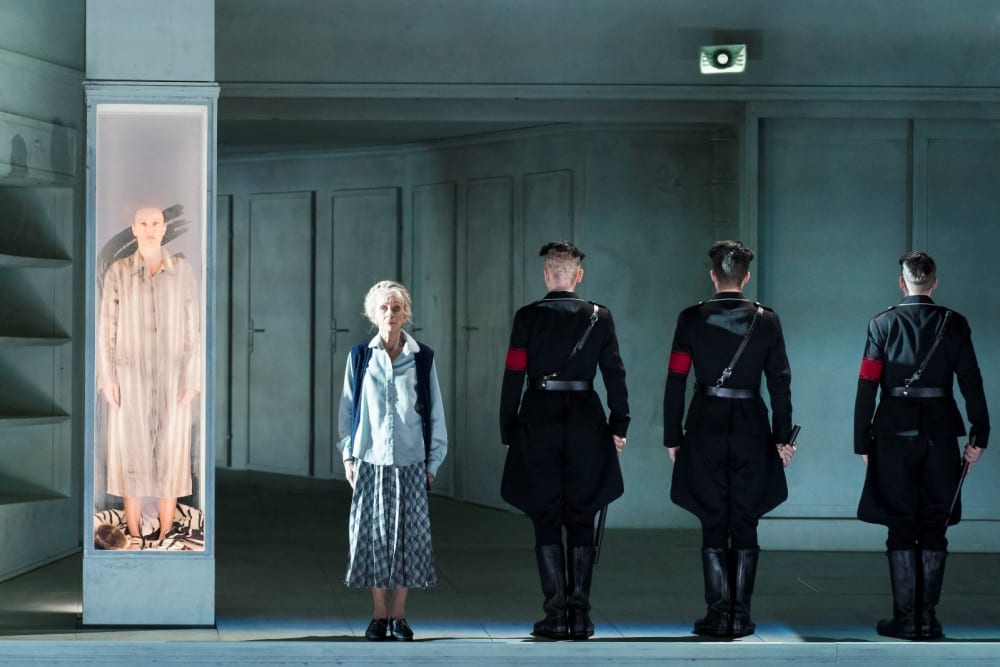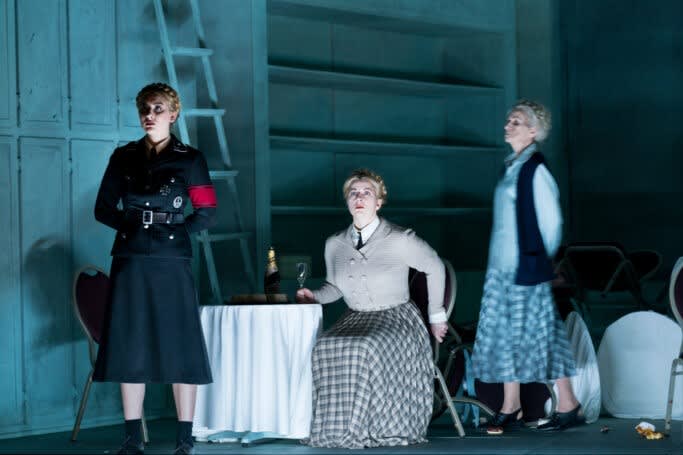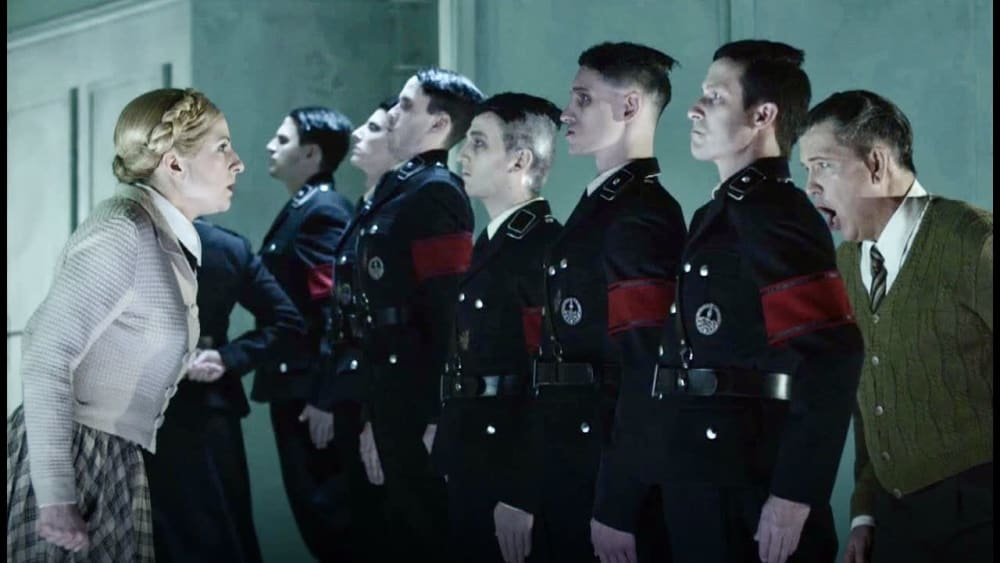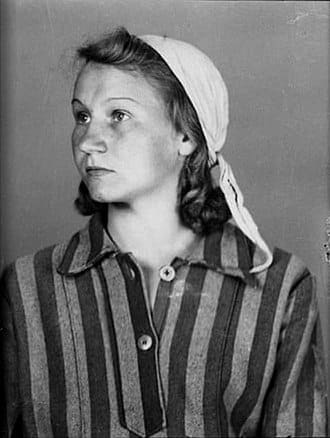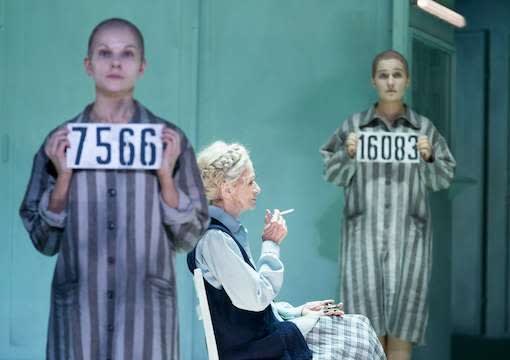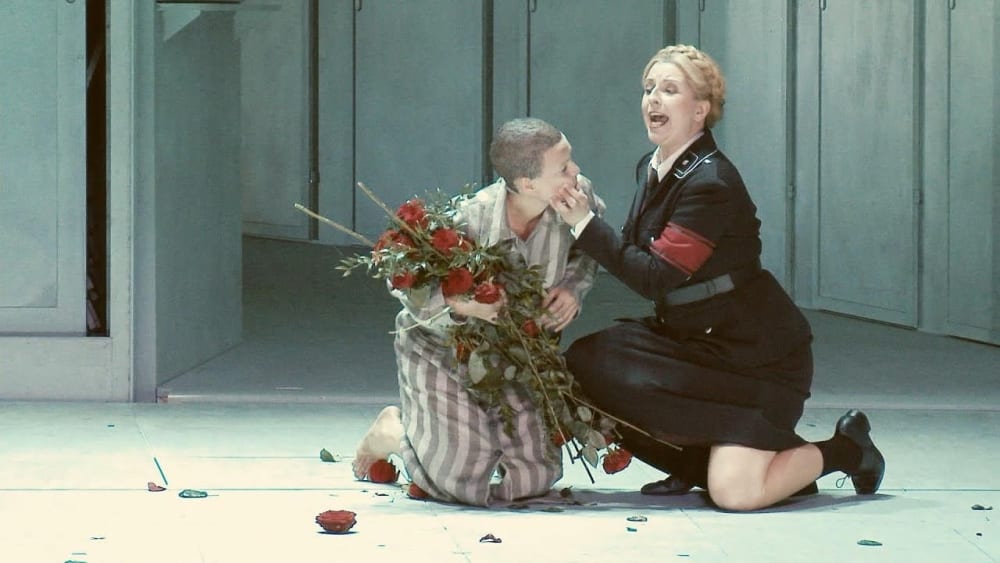 Lisa, a former guard at Auschwitz, is on a transatlantic liner in 1960 when she thinks she recognises a fellow passenger, Marta, as one of her former prisoners. We learn in flashback of their past, for which Lisa continues to deny culpability, and which is confirmed by a snatch of music that recalls life in the death camp.
Composer Mieczysław Weinberg was well versed in persecution, his Jewish family having fled Moldova, and then from Warsaw and Minsk from the Nazis. He himself was a victim of Stalin's 1953 purge and, although soon freed by the dictator's death, his problems did not end there. For although championed by his friend Shostakovich, his opera Die Passagierin, based on the real-life experiences of Polish writer Zofia Posmysz, never got beyond rehearsals in the Soviet Union—its theme all too reminiscent of the latter's own gulags.
It was thanks to David Pountney's production for the 2010 Bregenz Festival that the piece first emerged, and a remarkable one it is too.
The music is spare, angular, with high strings, prominent brass and celeste that parallel the anxieties and uncertainties of the characters. There are snatches of popular music amid the atonality, and while there are melodic and structural hints of Shostakovich, Prokofiev and Stravinsky, the soundscape is Weinberg's alone.
Dshamilja Kaiser, as tightly self-controlled as the braided crown of her hair, captures the chilly, delusional personality of a woman at first shutting out her past role as a guard, then hypocritically claiming credit for a tiny act of clemency amid the horrors. "She lets others do the killing," as one knowing witness explains.
Kaiser is as expressive as the writing allows, her lines always delivered as part of an ensemble, and forever watched over by a mute, impassionate version of herself in old age. It is for Nadja Stefanoff's Marta that Weinberg reserves his two main arias, the simple, beautiful "May the Golden Autumn Come" in which she longs for liberation, and the closing "How quiet and still" in which she can finds consolation in recalling moments of her old life while sailing toward that new one.
For me, however, the stand-out number is a ravishing unaccompanied, folk-like melody "You, my little valley", sung by Tatiana Miyus as Katja, another prisoner. It could make a knockout encore at a song recital. Will Hartmann, Markus Butter and Uschi Plautz make fitting contributions as the husbands of Lisa and Marta, and as camp overseer.
At 160 minutes, the opera is at least 20 too long, the first act losing momentum by introducing too many characters in a protracted scene that takes place in the camp barracks. An interesting sidelight, not mentioned in the exemplary accompanying booklet, is that the first prisoner summoned in the roll call is number 7566—Posmysz's own number when she was incarcerated at Auschwitz.
Director Nadja Loschky and designer Etienne Pluss set the piece all within one shabby, grey hall, where prisoners of the past mingle with privileged diners of the present, and which serves alternately as dining saloon and death chamber, with sliding cabinets to take away its victims. At the rear in one scene, four monstrously brutish SS officers sit defecating on the toilet while casually discussing how to accelerate the slaughter. The point is made: they are making history (Geschichte) while actually making something else.
The piece, dating from 1968, is sung in multiple languages, with English subtitles. This production from Graz in February 2021 is the second time it has been seen in Austria. It has yet to be performed elsewhere.
Reviewer: Colin Davison