Die tote Stadt
Erich Korngold
Bayerische Staatsoper, Munich
Released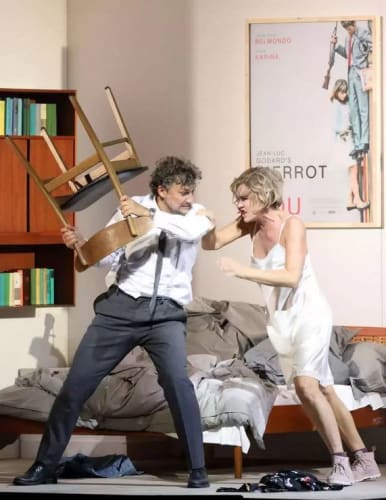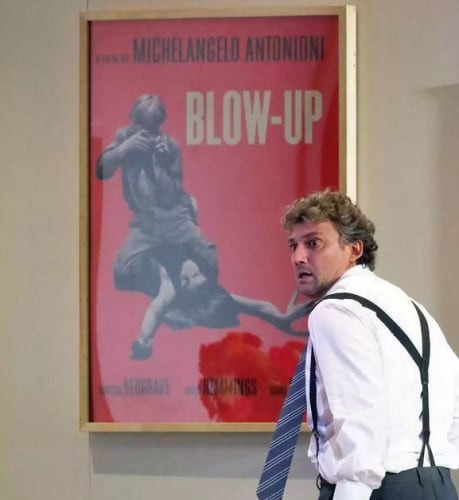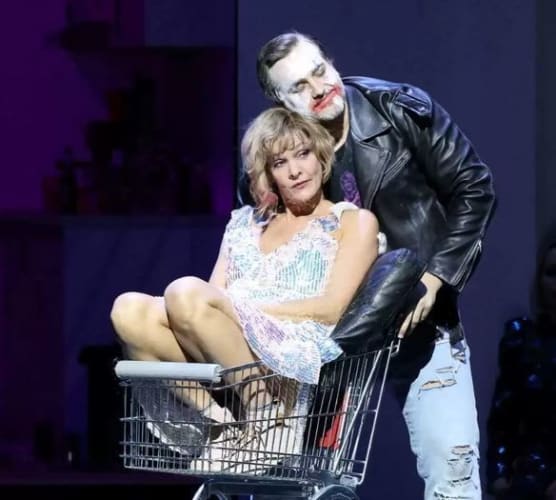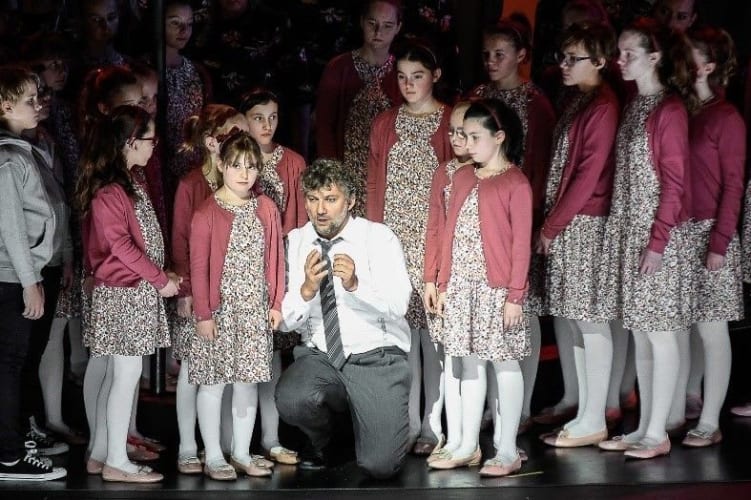 With recent productions in Berlin, Dresden, Brussels and here for Munich, Erich Korngold's opera seems to have progressed from forgotten masterpiece to core repertoire in the space of two years.
All had their merits, but director Simon Stone's superb realisation for the Bayerische Staatsoper caps the lot for two main reasons: its brilliant handling of the transformation between reality and fantasy, and in engaging the finest soloists on the planet to fit the two leading roles.
Korngold's opera, completed in 1919, echoes the psychological damage felt by many after the First World War. In a plot that is mostly a dream, the dead city of the title becomes a metaphor for bereavement. Paul, obsessed with the memory of his dead wife Marie, meets Marietta who looks just like her. Is she her reincarnation? Her surrogate? Can he love her for herself?
The piece opens on a set of Paul's apartment, realistic down to fine details as he scatters magazines and clothing exactly as the departed Marie would have left them. A shrine contains hundreds of Polaroids of the couple, while on the wall is a poster for Blow-up, Antonioni's film about mistaken perceptions—a portent of what is to come.
As Paul's mind becomes disorientated, Stone and designer Ralph Myers cleverly mirror the process visually, helped by Roland Edrich's dramatic lighting: doors suddenly lead nowhere, corridors mislead, windows become blanks; Paul encounters his doppelganger and multiple versions of Marie, and the children that the couple never had appear everywhere, at one point from under the bed.
Jonas Kaufmann is outstanding in one of the most demanding roles in the tenor repertoire, never losing his purity of tone despite the unrelenting and punishingly high tessitura, often set against the large orchestra playing forte.
By turns ecstatic, maudlin, apprehensive, irate, demented, he is thoroughly convincing in every aspect of character, yet even this impressive performance was topped by Marlis Petersen.
As Marietta she seems as irrepressible, as impulsive as any girl can be—or as much as it's possible to be on a virtual blind date with a man who just might be a maniac. She matched Kaufmann in stamina, with ringing, confident phrases, and her appearance as Marie, bald, dying of cancer, was all the more heart-rending for its restraint.
Already celebrated as the leading interpreter of Berg's Lulu, Petersen seems set to become the definitive Marietta too, having already reprised the role in Brussels.
While Marietta parties, Andrzej Filonczyk in the dual role of Frank and Fritz gives a yearning, sadly comic rendering of the Pierrot song, and Jennifer Johnston is a sympathetic, warm-toned Birgitta, Paul's housekeeper.
Kirill Petrenko clearly loves Korngold's sweeping, sumptuous score, as can be seen as he conducts the orchestra in the lovely prelude to act 2. He constantly brings out inner textures, letting the music blaze away when required but never at the expense of the singer.
The post-Straussian writing is rich, but cutting through it are the most glorious melodies, including "Glück, das mir verblieb", possibly the most beautiful love song in 20th century opera, sung with wonderful sensitivity by Kaufmann and Petersen in act 1.
I defy anyone not to feel a lump in the throat when Kaufmann sings it again at the end of the opera. And a little directoral touch helped too. For against the usual conclusion, that Paul and Frank will quit the dead city, Marietta has deliberately left her umbrella, hinting at a reunion. I do like a happy ending.
Reviewer: Colin Davison