Die Tote Stadt
Eric Wolfgang Korngold, Libretto by Eric Wolfgang Korngold and Julius Korngold
Komische Oper Berlin
Komische Oper Berlin
–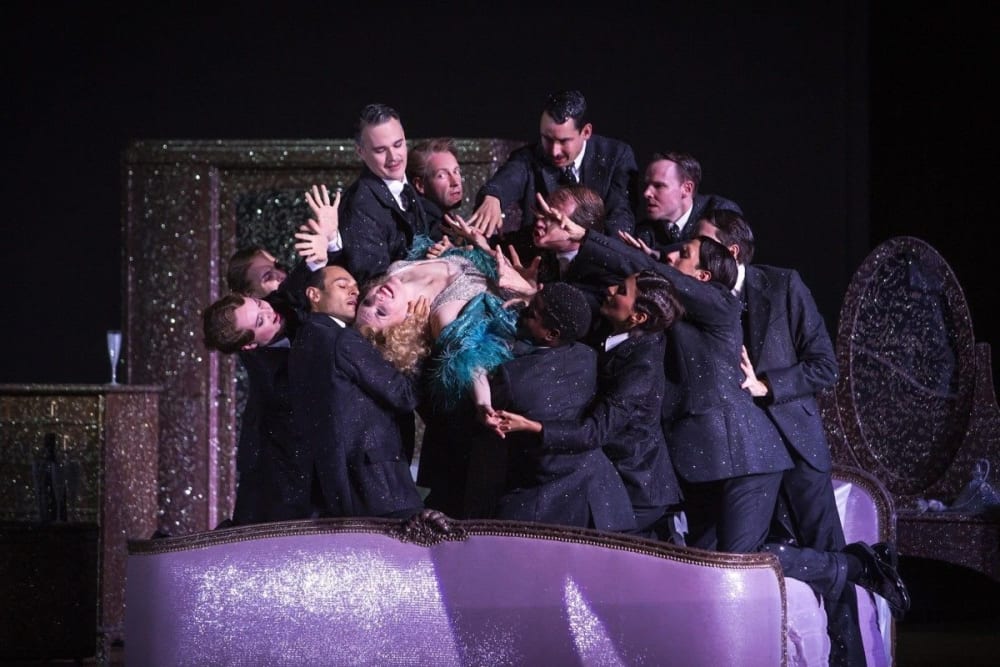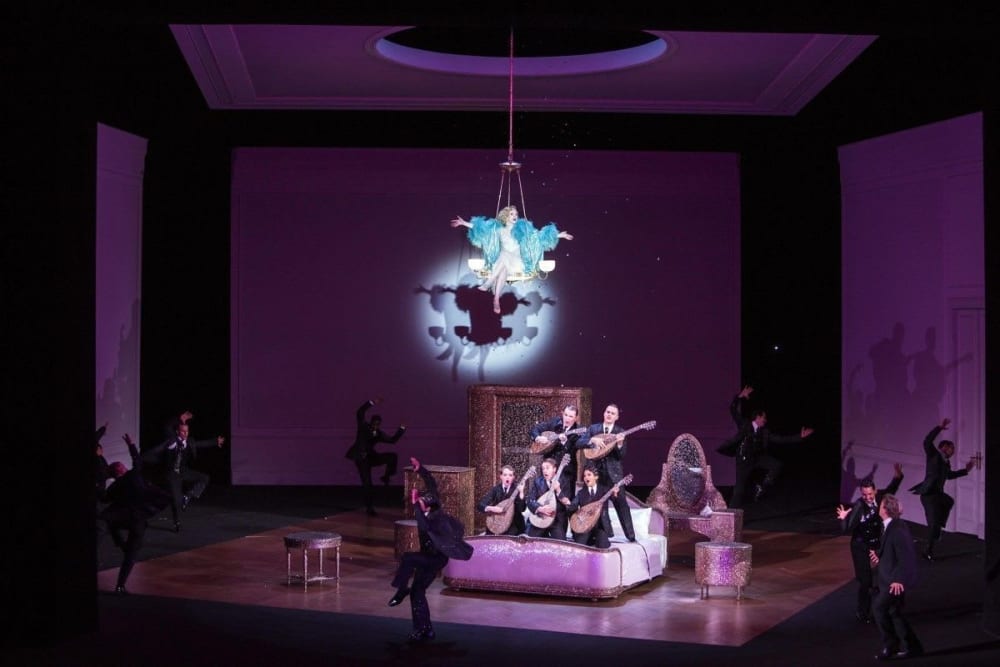 Eric Wolfgang Korngold's psychological thriller Die Tote Stadt premièred in 1920 in Hamburg and Cologne to great success. The libretto, written by Korngold and his father, is based on George Rodenbach's novel Bruges-La-Morte. The music is achingly beautiful and nostalgic.
Robert Carsen's hallucinatory production, conducted by Ainars Rubikis, was seen at the Komische Oper Berlin in 2018. The lead roles are powerfully performed by Aleš Brisein and Sara Jakubiak.
The dead city is Bruges. Paul (Brisein) cannot come to terms with his wife's death. He mourns her obsessively, morbidly turning their bedroom into a shrine, a temple of memories, a lock of hair in a glass casket, loads and loads of framed photographs, plus a banjo.
Marie, sweet and gentle, was a woman of great beauty and purity. Paul is determined that her death will not separate them. He longs for her to be restored to him, declaring, "our love is, was, and will be."
In 1920, Europe was still grieving for those who had died in World War I and many people at the première would have identified with Paul, dreaming of being reunited with their loved ones.
Paul meets Marietta (Sara Jakubiak), a dancer, who is brash, glamorous and sleeps around. She is everything that Marie was not and yet Paul sees in her a reincarnation of Marie and tells her (in a moment of rage) that when he is making love to her, he is making love to his dead wife. She reacts badly.
Torn between life and death, Paul becomes more and more schizophrenic and, in this production, the whole opera becomes his erotic dream. His housekeeper and best friend are suddenly transformed into doctors and he ends up in a lunatic asylum.
Why has the opera been so rarely performed in the UK?
Robert Carsen's production, lit by himself and Peter van Praet and designed by Michael Levine, is notable for its visual flair in the fantasy sequences on a revolving stage: a louche Weimar dance cabaret number is set in and around a bed; in a funeral cortege, the mourners, all in black, carry umbrellas; and there's a religious street procession with the faithful carrying Madonna statues with gaudy haloes.
Korngold (1887–1957), a child prodigy, was a Jew and his musical career came to an end in Germany when the Nazis came to power. He moved to Hollywood in 1934 and had a hugely successful career as a composer of movie scores, winning two Oscars.
Reviewer: Robert Tanitch