Die Walküre
Richard Wagner
Met Opera on Demand
Metropolitan Opera House, New York
From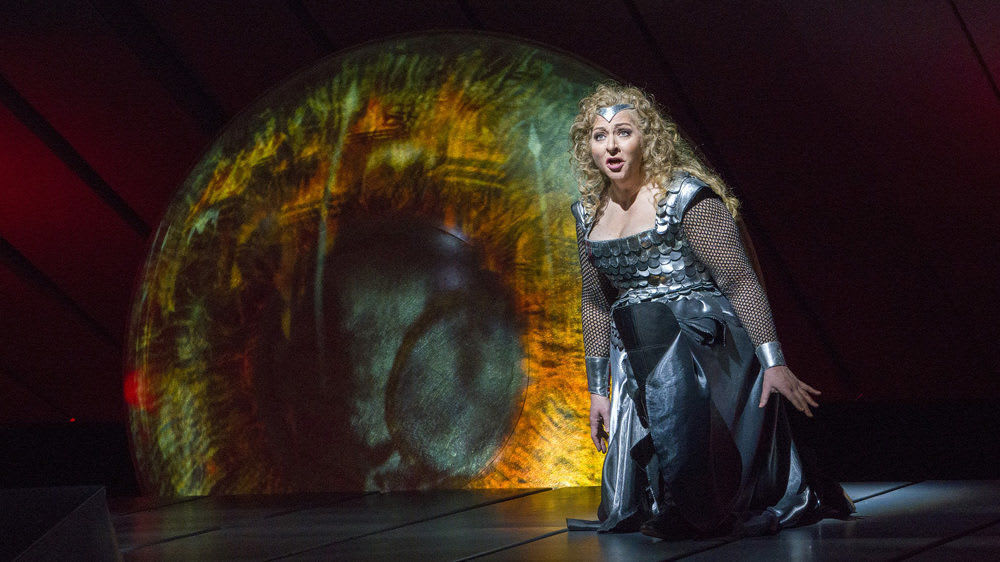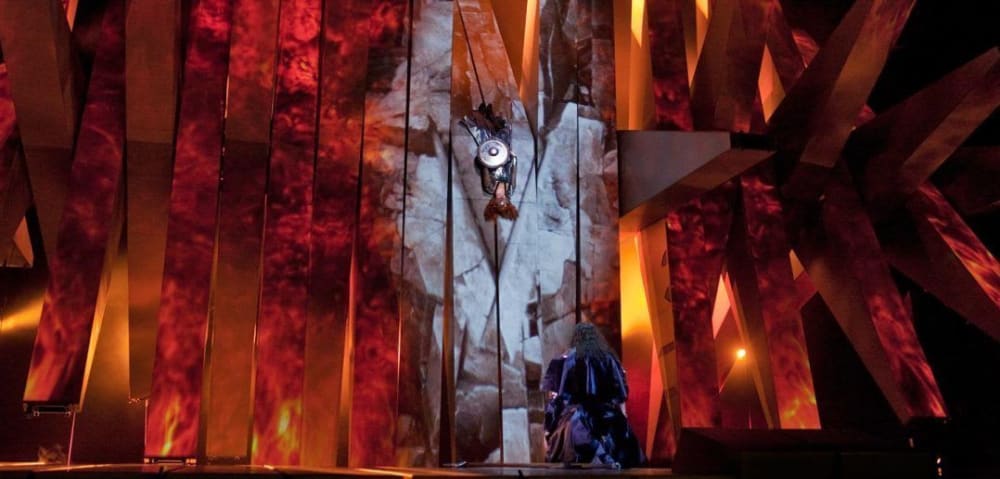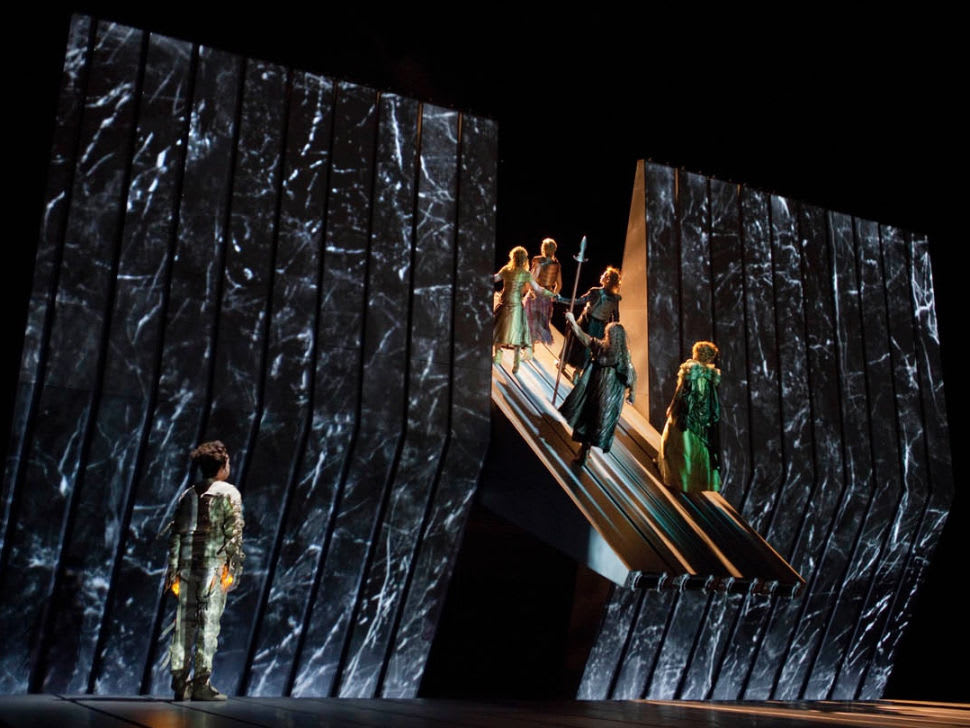 I was going to make a joke about my having to go into training before seeing Richard Wagner's daunting, gruelling Ring cycle; but, in the event, just one opera, long though it was, wasn't the slog I expected.
This production, directed by Robert Lepage and conducted by Philippe Jordan, was seen at The Met in 2019.
Two strangers discover they are brother and sister, separated at birth, and instantly fall in love. Siegmund (Stuart Skelton) does wonder if it's OK for siblings to commit incest. But Sieglinde (Eva-Maria Westbroek) is in an unhappy marriage and keen to escape. Her husband, Hunding (Günter Groissböck), challenges Siegmund to a duel. Groissböck is so nasty as the villain, you wish the role was bigger.
The gods intervene. Wotan champions Hunding, his daughter Brünnhilde champions Siegmund. Both men end up killed. Brünnhilde attempts to save Sieglinde and her unborn child and is banished from Valhalla to spend her days on a rock surrounded by flames until somebody is brave enough to come and give her a kiss.
Christine Goerke, dressed up in her armour and carrying a lance and shield, looks like a naughty girl who has dressed up as warrior maiden and is never quite sure where she is meant to go and what she should be doing, besides singing. Robert Lepage's high-tech production, with its rows and rows of rotating planks, doesn't help her or anyone else.
As for Brünnhilde's sisters, the Valkyries, they make their entrance in canoes in a boat race and then slide down chutes onto the stage and start behaving just like St Trinian's schoolgirls in a school production.
It's much easier to take Wotan seriously not only because Greer Grimsley is vocally commanding but because he is also a convincing actor. Wotan, caught in a trap of his own making and driven to destroy those he has created, knows the gods are doomed and wants closure. His exchanges with his wife (Jamie Barton), sitting on a regal armchair in the middle of nowhere, and his curses with his daughter are particularly thrilling.
Die Walküre, the second of the four operas which make up Wagner's epic Ring cycle, is self-contained and can be enjoyed on its own. The power is in the music and the singing, not the staging.
There are a number of ways of tapping into this opera and others at will. The Met Opera on Demand service offers annual ($149.99) and monthly ($14.99) subscriptions as well as a one-off payment ($4.99) for those who have limited time or only want to watch the occasional opera.
Reviewer: Robert Tanitch